Summary
The Calendar feature highlights important dates and holidays from around the world. It also provides the top 100 keywords for the displayed month from the previous year.
Benefits
This feature helps you plan marketing campaigns, determine when to launch new products, and update your SEO in advance. The keyword list on the right provides inspiration for updating your SEO.
How to Use
In the Main Menu, click Tools and then Calendar.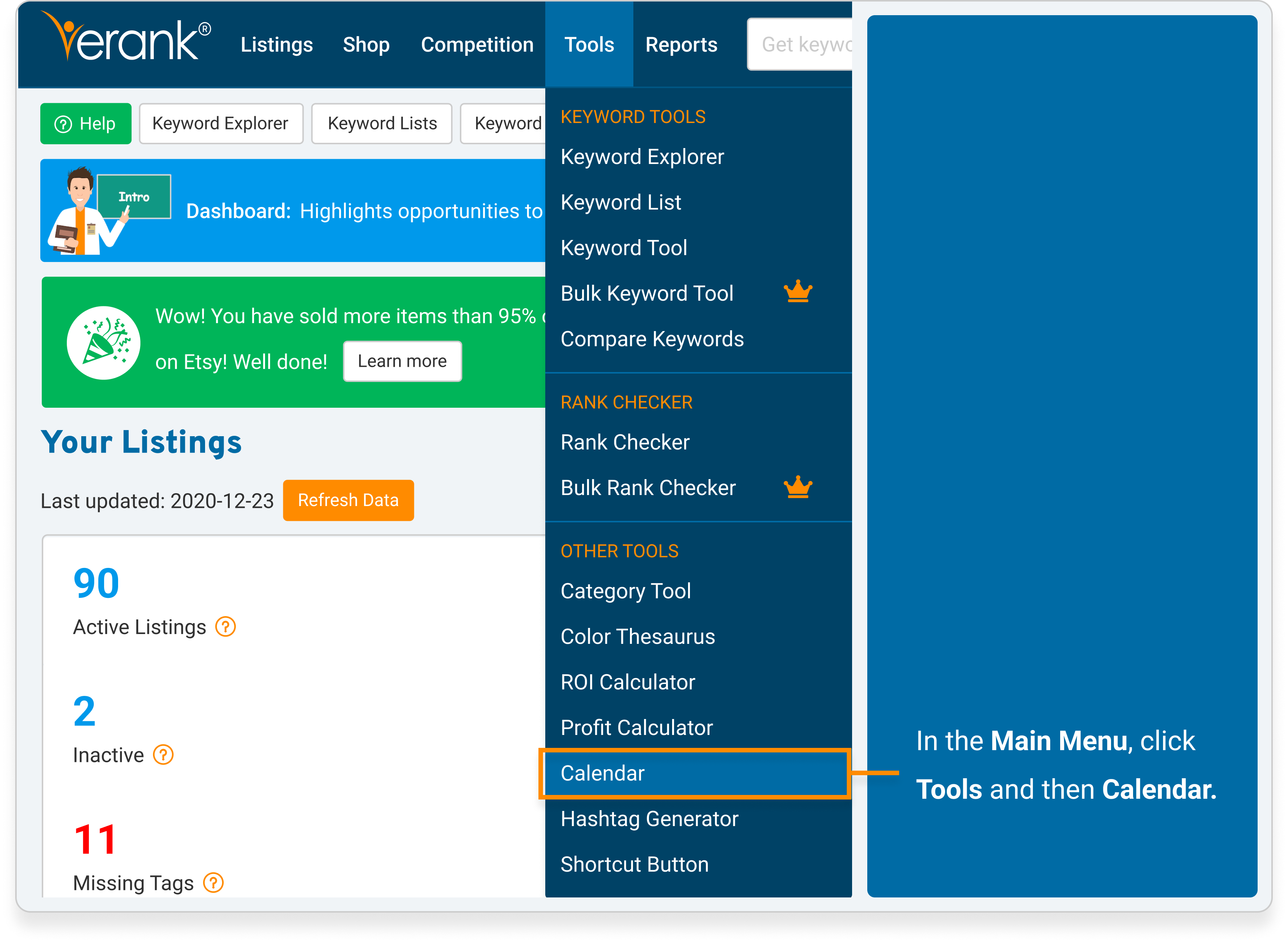 Use either the drop-down menu at the top of the page or the blue Previous and Next buttons to navigate between months on the calendar.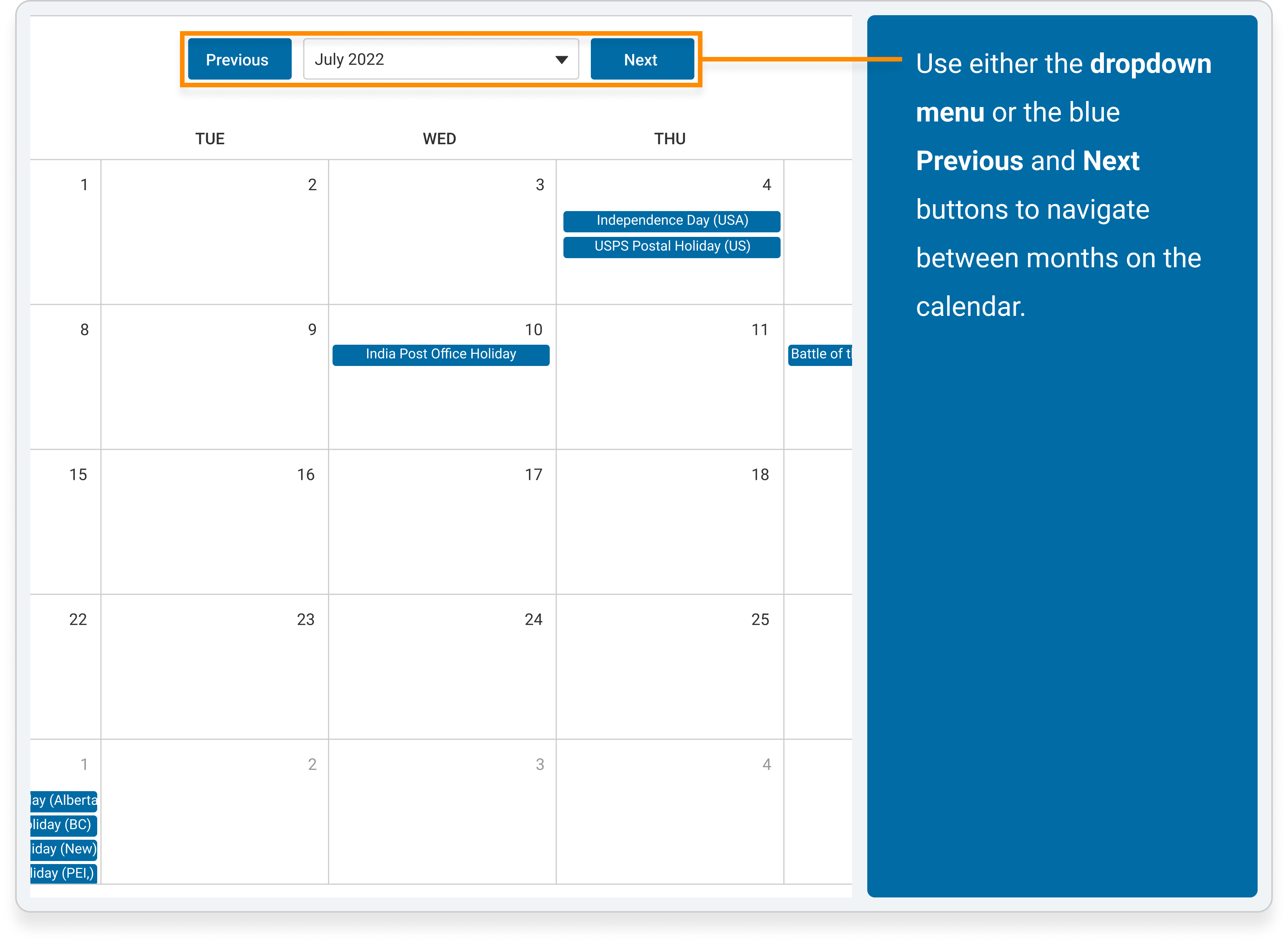 To the right of the calendar is a list of the top 100 keywords for the month displayed from the previous year. Use this keyword list to forecast seasonal trends in the Etsy marketplace and plan your SEO updates accordingly.
Click the orange See Top 100 button to navigate to Monthly Trends and view all 100 top keywords.
Learn more about Monthly Trends here
Click any keyword to navigate to Keyword Explorer and discover what time of year that term is searched the most, related terms, and more.
Learn more about Keyword Explorer here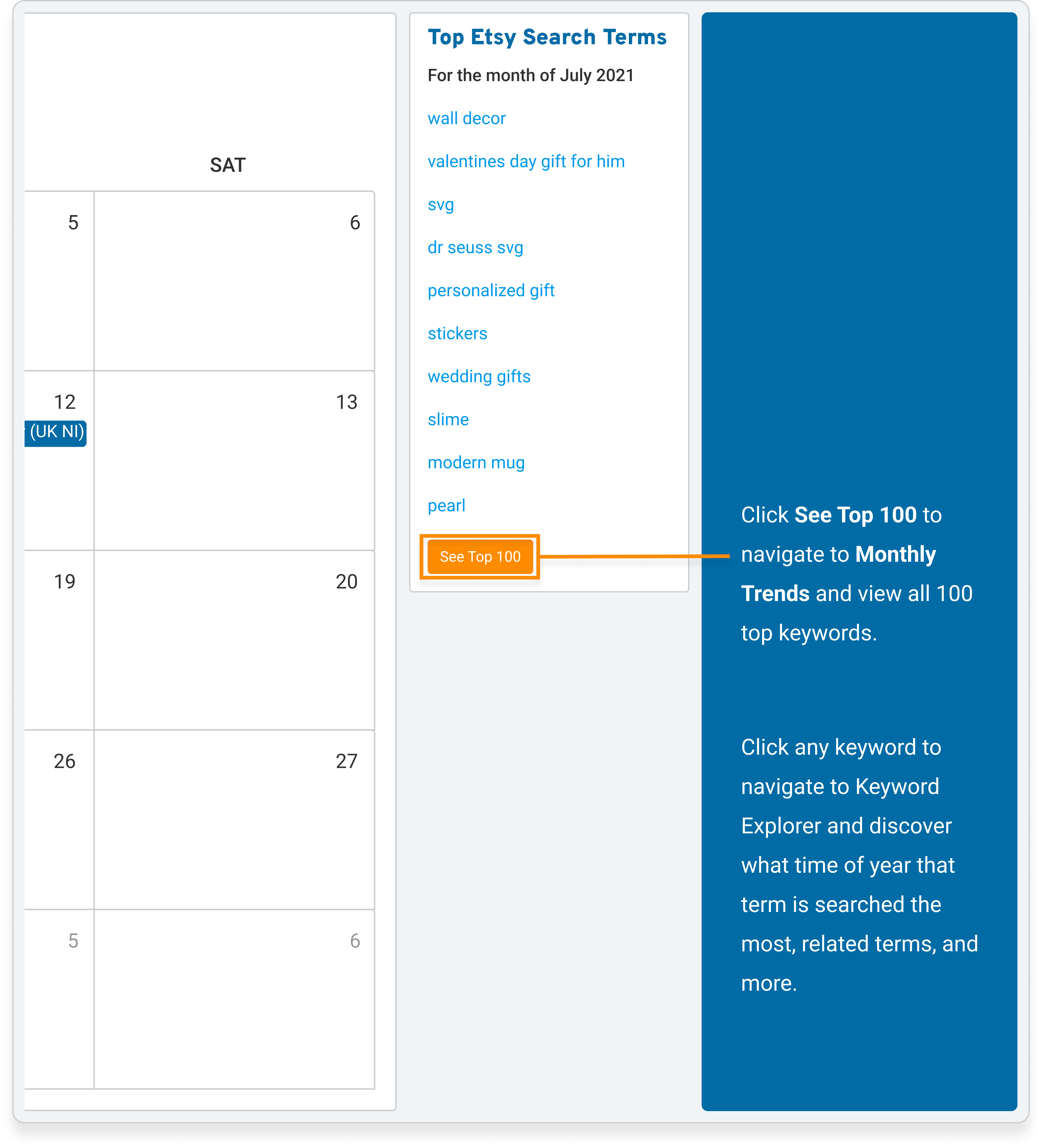 Who Can Use This?
This feature is available to all eRank members. However, please note that Free members are only able to view the Top 5 search terms for the current month in Monthly Trends.