Summary
Competitor Listings analyzes any Etsy shop's most recently updated listings and provides insight into thumbnails, pricing, tags, and more.
Benefits
Use this feature to take a deep dive into your competitors' listings.
View their titles and tags, filter listings by specific keywords, check their items' prices and more.
Click any title to perform a Listing Audit. Analyzing your competitors' data can provide insight into how you can improve your own listings.
Learn more about Listing Audit here
How to Use
In the Main Menu, select Competition and then Listings.

From there, you can either enter any shop's name into the field in the green search bar and click the orange Analyze Shop Listings button, or use the Select a Shop dropdown menu on the right to select a shop from your list of tracked competitors and click the orange Go button. 
Learn more about tracking your competitors here

The Recent Listing Report displays the following information about each listing:
Thumbnail Image
Title
Date Created
Date Last Modified
Total Views Accumulated
Total Favorites
Tags
Price
Number of Images
Processing Time
Type any keywords into the Filter field in the blue bar to filter specific listings to the top. This is useful for when you need to compare one of your listings to similar listings in your competitor's shop.
Click the orange Export button in the blue bar to copy, print, or export your list.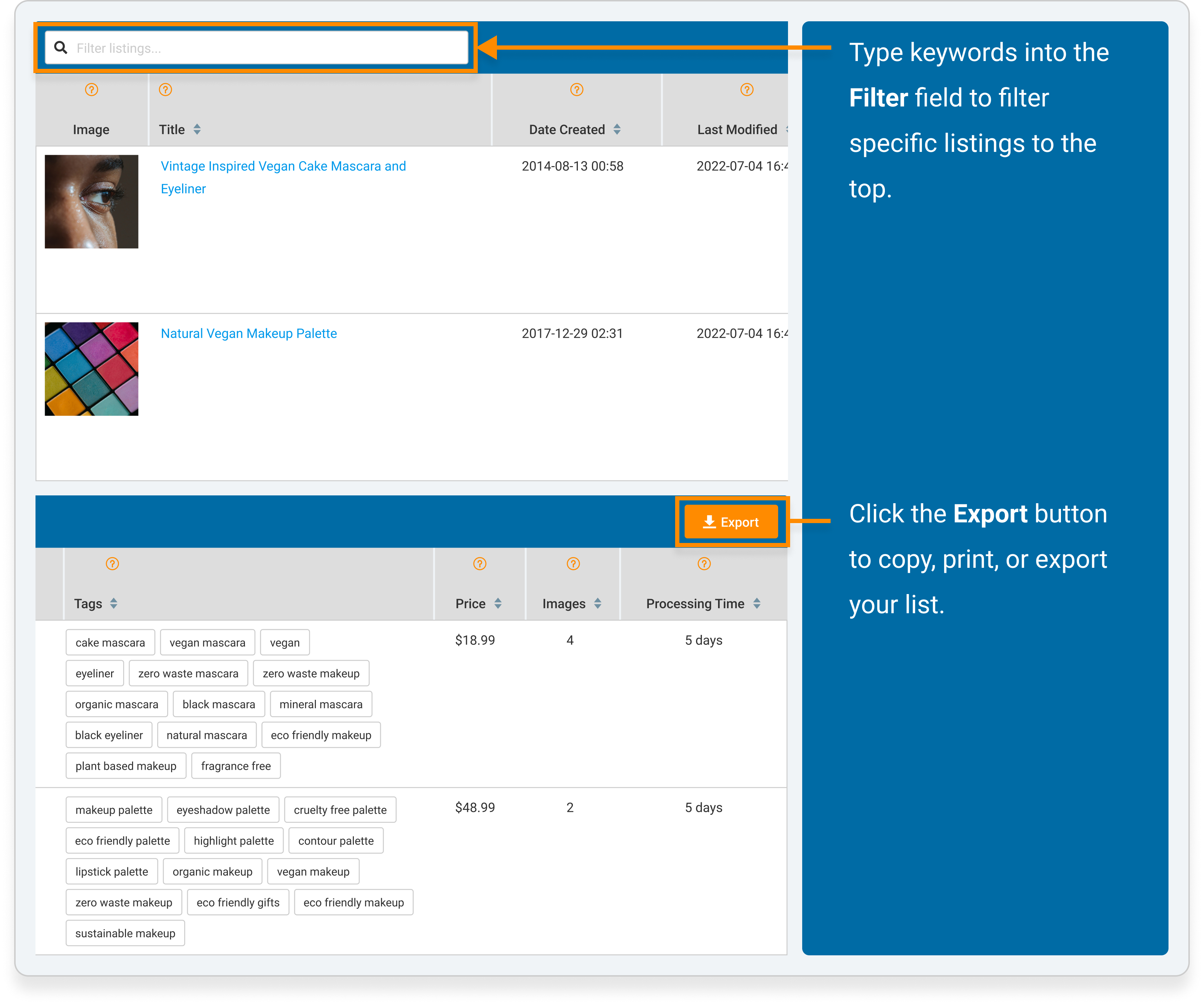 Sort any column (except for the Thumbnail Image column on the far left) by clicking the small gray arrows to the right of each column title.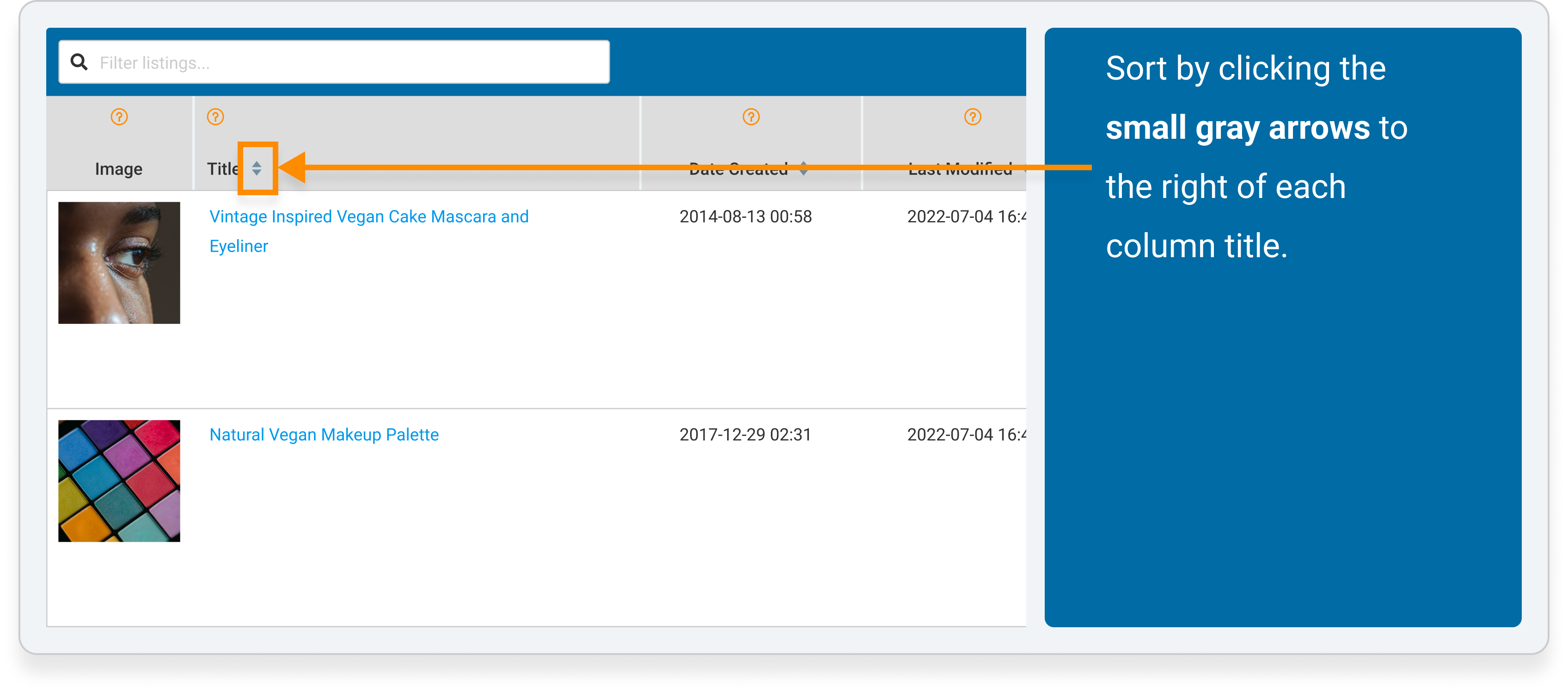 Remember that clicking any listing's title will take you to its Listing Audit page.
When you are finished there, click your browser's back arrow to return to the Recent Listing Report. 
Who Can Use This?
This feature is available to Basic members, Pro members, and Expert members.
Click here to upgrade your membership
Available Translations
En français – https://help.erank.com/fonctionnalites/fiches-produits-de-concurrents/