Quick Summary
The Shortcut Button is a custom button for your browser. This tool allows you to navigate to eRank to analyze any Etsy shop or listing with just one click.
Benefits
Use this feature to quickly research any Etsy shop by analyzing its performance via our Top Sellers feature or performing a Listing Audit on any Etsy listing to assess its SEO, title, tags, sales, conversion rate, and more.
Learn more about Top Sellers here
Learn more about Listing Audit here
How to Use
In the Main Menu, select Tools and then Shortcut Button. Please note that this feature will need to be installed.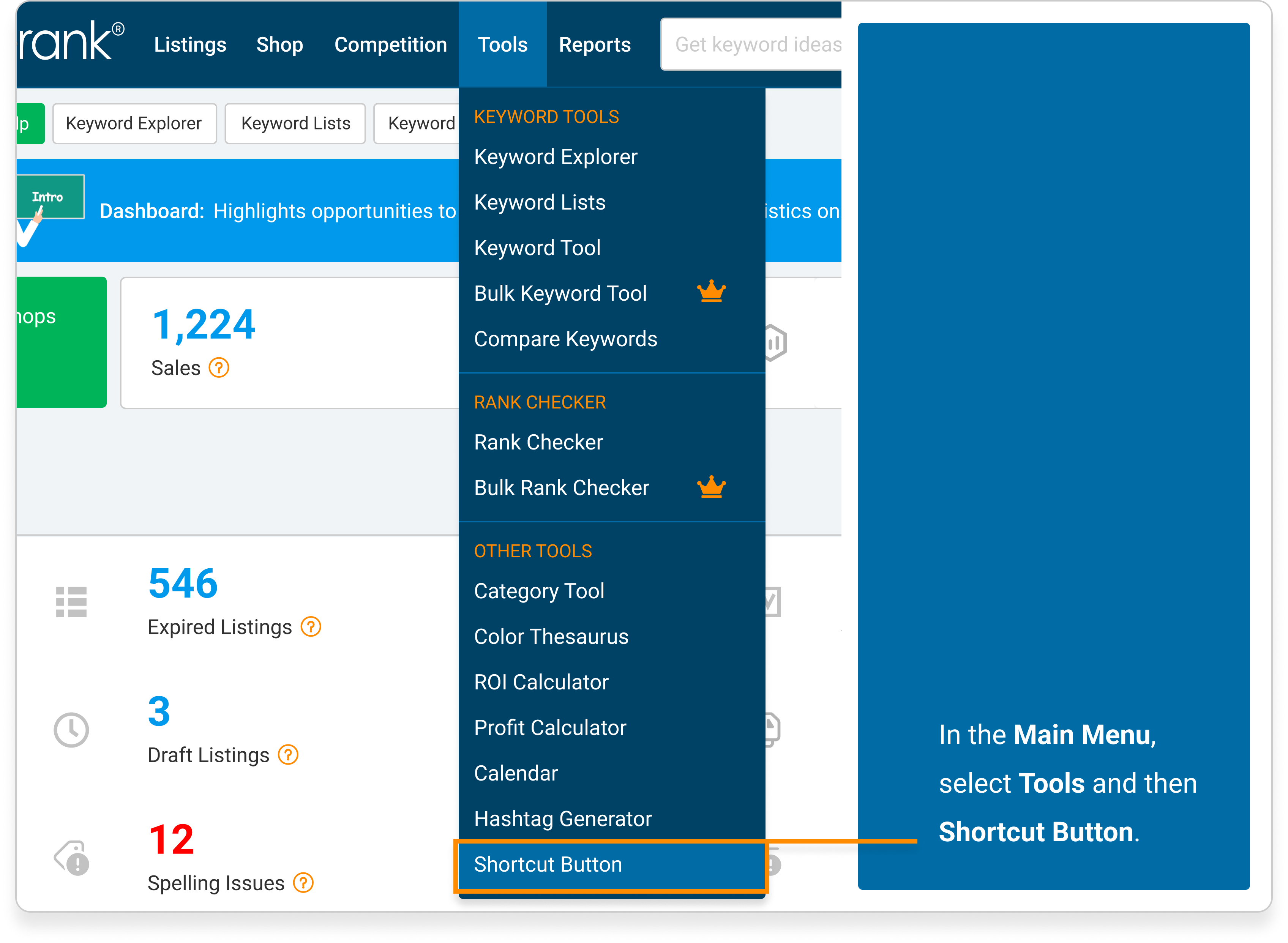 Click and drag the little blue button that says eRank up to your browser's bookmark toolbar. You will need to update your browser's settings if your toolbar is not visible.

In order to use this feature, you will need to be logged into eRank (but not Etsy).
Next time you are on Etsy viewing a shop you would like to learn more about, click the Shortcut Button to open the Top Sellers feature in a new tab. This feature reports Etsy's current Top 100 shops and shows you how any shop you pick ranks in comparison.
Click the Shortcut Button while viewing a listing you would like to learn more about to open the Listing Audit feature in a new tab. There, you can view a detailed analysis of that listing. This feature analyzes titles, tags, images and more.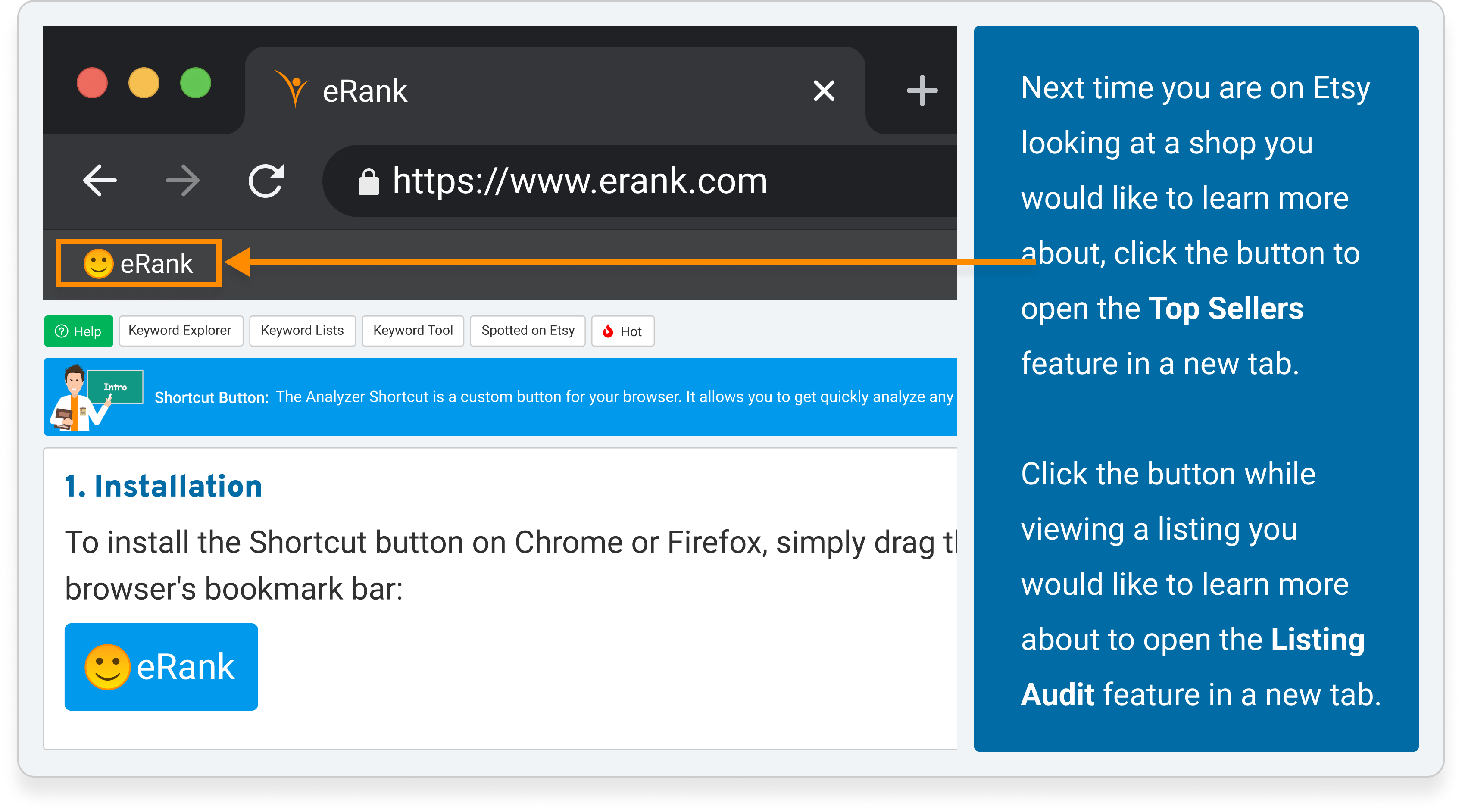 Who Can Use This?
This feature is available to all eRank members.
Please note that as of now, this feature is only available for desktop users (Windows, Mac, Linux) who are browsing with Chrome and Firefox.