Reading Time: Approximately 8 minutes
It doesn't matter if shoppers search for what you are selling, and you show up on page one. If you can't grab their attention with a high-quality product photo, they will scroll right past your product.
Your current product photos could be costing you sales. You can't afford to overlook these 5 Product Photography Mistakes commonly made by makers on Etsy.
1. Using Low-Quality Product Photos 
Ever hear the phrase, "A picture is worth a thousand words?" Well, in your case a picture is worth a thousand clicks, sales, and dollars. The quality of your product photos plays a huge role in the overall success of your Etsy shop.
According to an Etsy buyer survey, 90 percent of shoppers said the quality of the photos were "extremely important" or "very important" to a purchase decision, even more important than the shipping cost, customer reviews, or even the price of the item itself.
If you were searching Etsy for a handmade soap bar, which image would grab your attention and make you feel good about clicking into the listing?

The image on the left is dark with distracting shadows. It doesn't look like much thought or preparation went into taking the photo. The camera angle is a little off and the setting is dirty and cluttered.
The image on the right has bright and even light. The setup and additional elements were intentional and relevant to the product, while still focusing on the item for sale. Since the image on the right is of higher quality, it makes the featured product look more appealing and, therefore, increases its perceived value.
Perception is a tricky thing. When the quality of your product photos doesn't accurately represent the quality of your product, you are getting overlooked in search and this is costing you sales.
Low-quality product photos can make a product appear less appealing, and that may cause a shopper to pass over your entire shop. If you, as the seller are putting very little effort in where it matters most when it comes to shopping online, shoppers may question your overall professionalism as a business.
Keep in mind that product photos are the first interaction someone has with your shop. They are the first impression and first impressions stick.
High-quality product photos instantly build trust in you as a professional shop allowing customers to feel confident that you will provide them with a great shopping experience and deliver on an amazing product.
2. Not Resizing Properly for the Listing Image Thumbnail 
When you don't take the time to properly resize your images for Etsy, you risk your product being cut out of the listing image thumbnail in search and on your main shop page.

Above is an example of the image you upload to Etsy, how Etsy will crop it from the center out, and how your listing image thumbnail will look in search and on your main shop page.
When the shopper can't see the whole product in search they may scroll right past or they may click through into your listing to get a better look. If your product isn't what they are looking for and they back out of your listing this can negatively affect your conversion rate, ultimately affecting your ranking in search results, costing you sales!
On Etsy, the listing image thumbnail is displayed horizontally. One way to avoid your product getting cut out is to turn your smartphone sideways and shoot in horizontal orientation versus vertical orientation. This is called shooting in landscape, which is Etsy's recommendation.

Above is an example of a landscape orientation image you upload to Etsy and how Etsy will crop it from the center out. Notice how the product isn't getting cropped out of the listing image thumbnail and you aren't losing as much of the image?
3. Choosing the Wrong Listing Image Thumbnail
Another common mistake is to choose a listing image thumbnail based on the misconceived notion that being "different" will get you noticed in search. To stand out you might use an image that shows the product in use with too many elements like in the image below. It's difficult to know what is actually for sale or included in the order.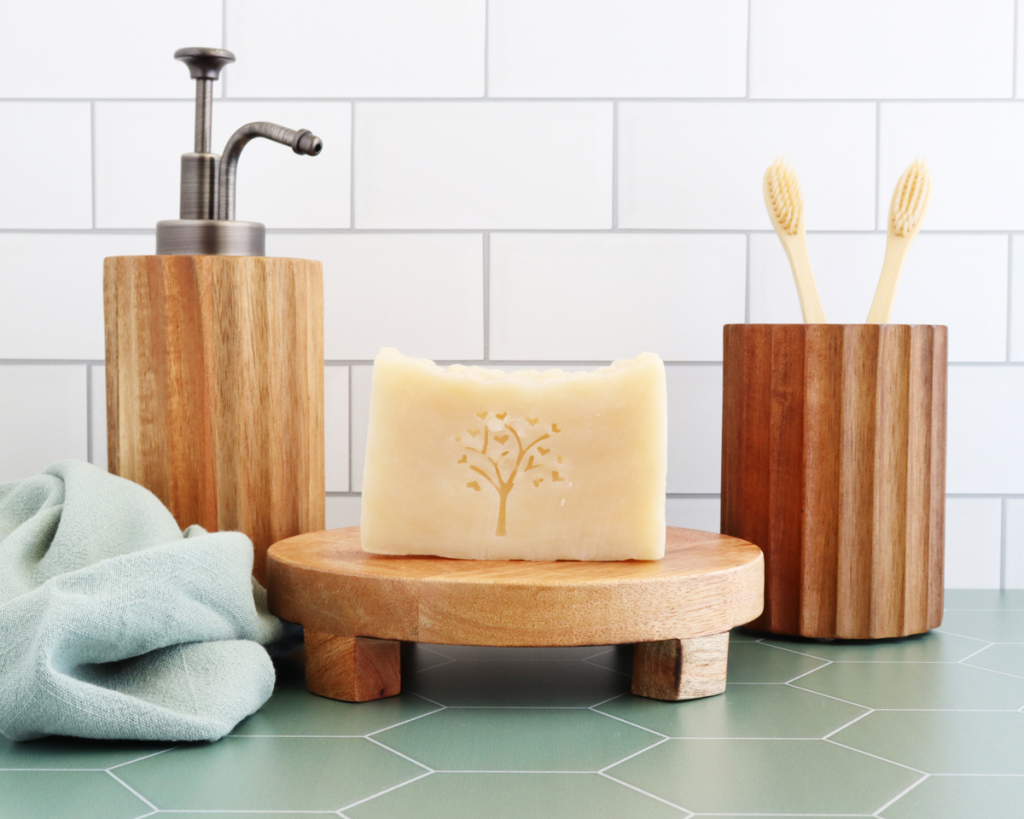 Or, maybe you want to tell people why your product is different so you use an image that is too text heavy like the image below.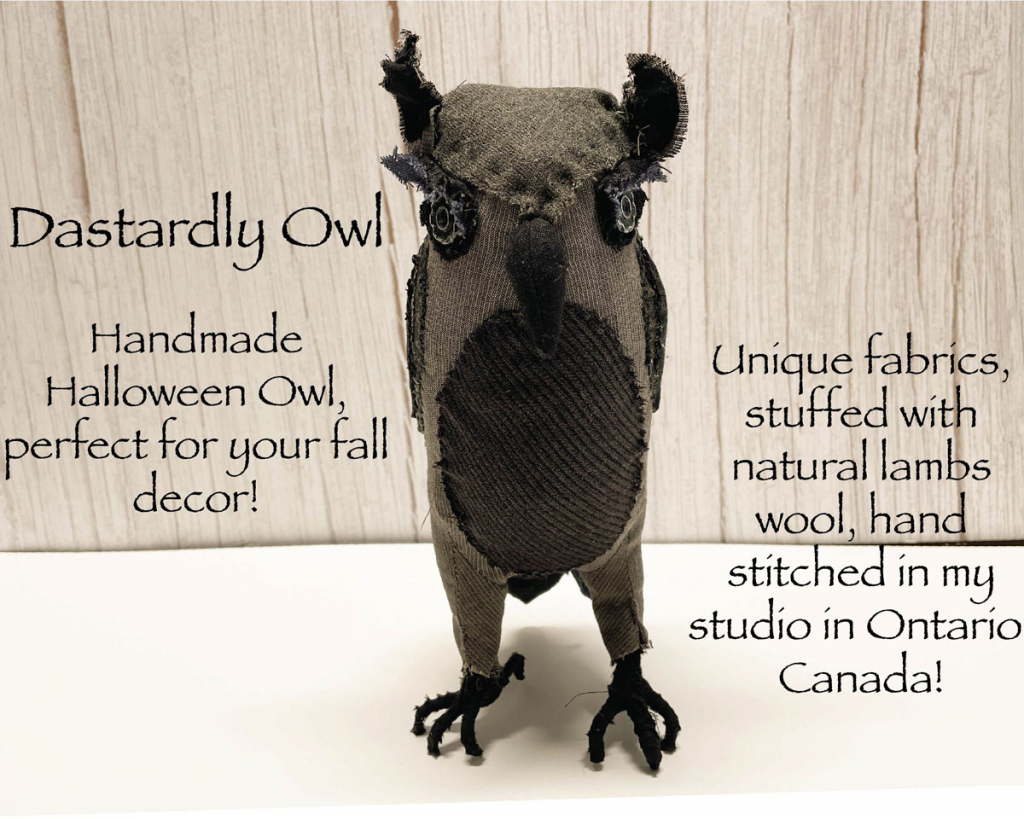 Did you know that 72.9% of online sales are made through a mobile device? This is important to note because the listing image thumbnail shoppers are seeing on their smartphones is going to be much smaller than what they would see on a tablet or computer. This makes it harder to see the product when your image is covered in text.
Etsy states, "When shoppers browse thumbnail images, they're drawn to clear, bright photos that show off the product." Etsy recommends a studio shot showing your product on a plain background with plenty of light, like the image below.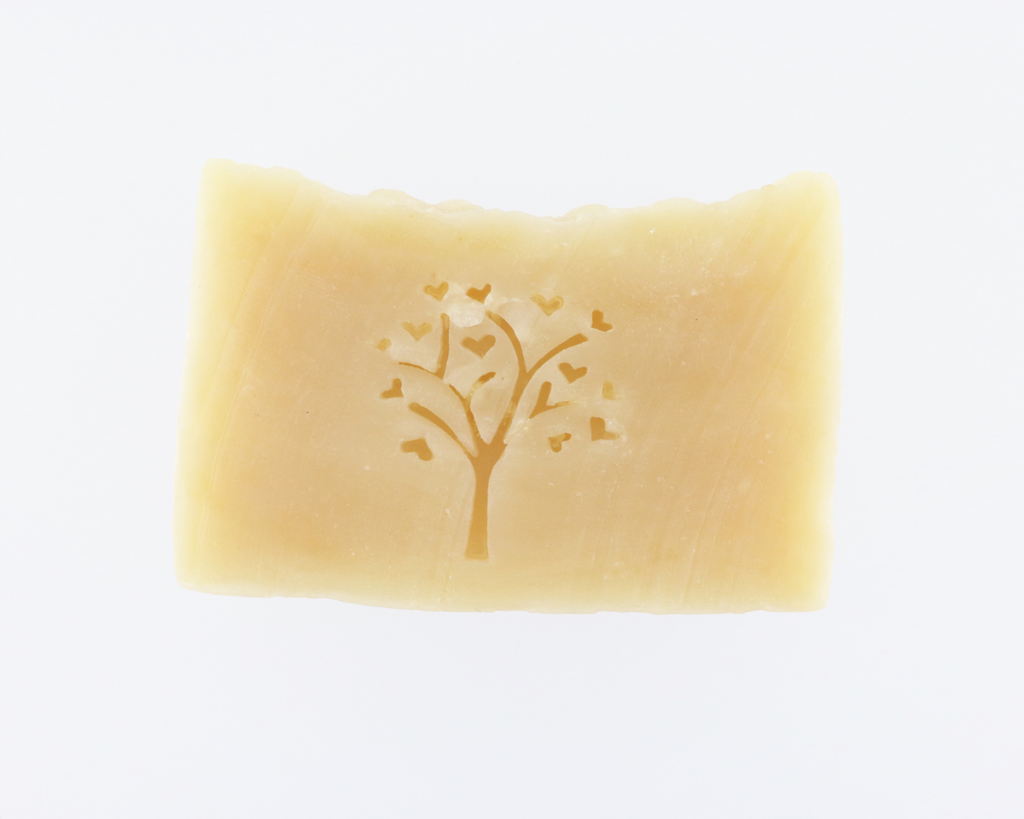 Here are a few tips to help you use additional elements and text in a way that will enhance your photos, rather than distract or confuse shoppers.
When creating styled images that include additional elements, choose a background that helps to create a relevant setting for your product and isn't too distracting. Choose neutral-colored props and place them in the background. Use portrait or some type of focus setting in the camera app of your smartphone to blur background elements creating more focus on your product. Then frame your image so the additional elements are just peeking into the image. See the example below.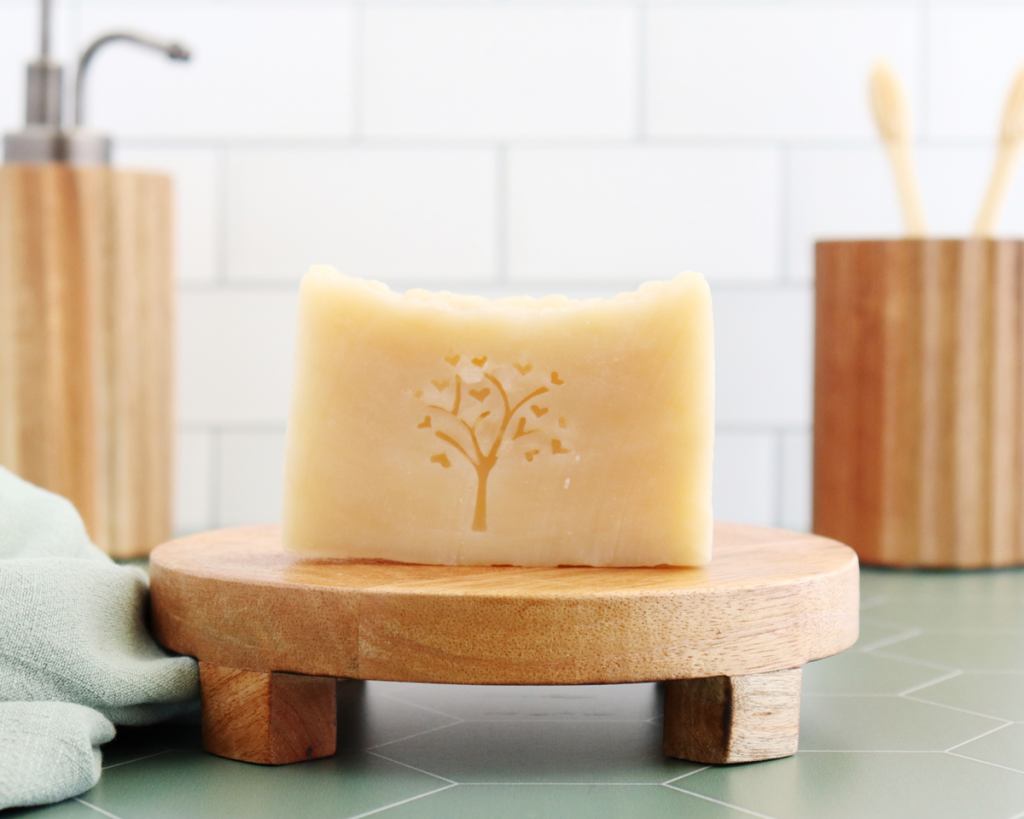 Look at the difference a few small changes can make. A difference you can see.

This way, shoppers are able to focus on your product, rather than its surroundings.
When using text on your listing thumbnail, pick one selling point. Something that sets you apart from other sellers. Also, make sure you can read it on a mobile device. See the example below.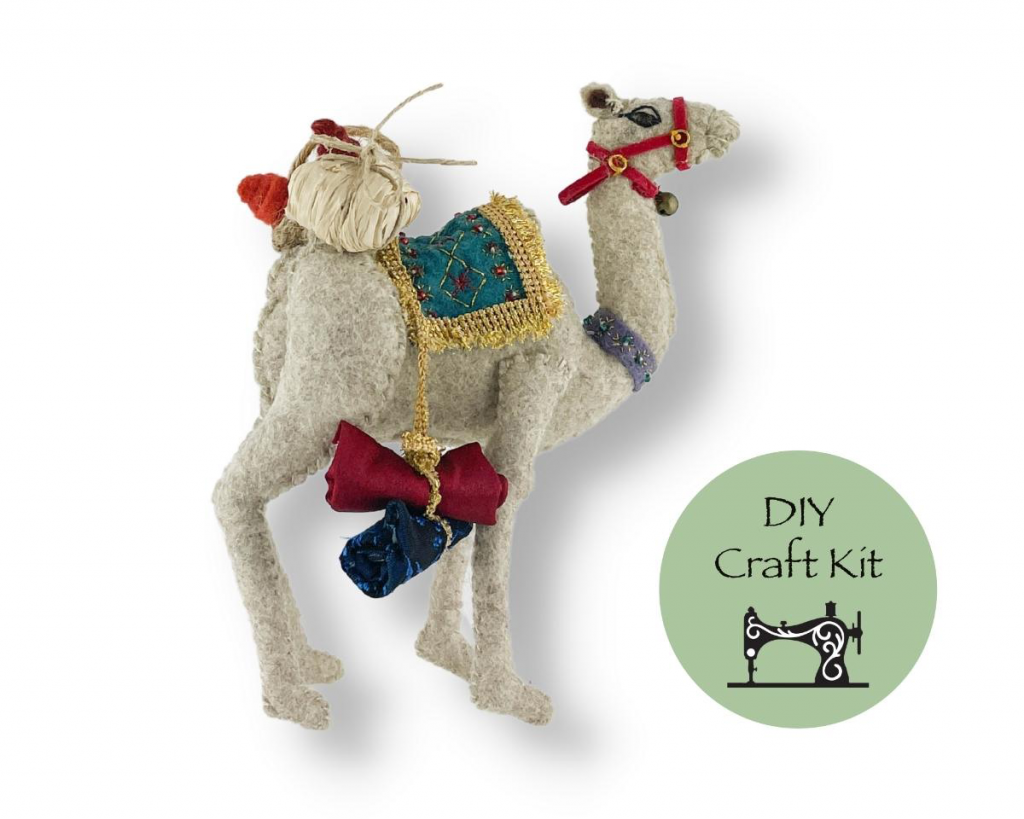 4. Not Using All 10 Photo Spots Etsy Gives You
The online shopping experience is all about convenience. What this lacks though, is the ability to experience a product in person.
Think about the last time you shopped for a product online. What questions did you have about the product? Did you have to search for the answers? Did you get frustrated or confused and give up altogether? Or, maybe the photos gave you everything you needed to confidently purchase that product.
Etsy gives you ten opportunities. Ten opportunities to share the most important information about your product with the shopper. Ten opportunities to answer potential questions. Ten opportunities to provide the shopper with a great experience and make them feel confident in their decision to purchase from your shop.
If you aren't using all ten photo spots on Etsy there is a good chance that it is costing you sales.
5. Not Having Enough Variety of Images 
Variety is important when considering photos for your Etsy listings. Maybe you use all ten photo spots but they are all very similar like the example below.

Even if the images look professional, they aren't providing much variety to help with a purchase decision. Shoppers that have clicked into your listing want to know if this is the right product for them.
Each image is an opportunity to answer a question or highlight a product feature. Be intentional for each image you choose.

(Photos by Kristina Nicole, Product by Magpie Mischief)
The images above were created with intention and they are very informative. These images show the front and back of the product, with a detail shot showing the hand-drawn illustration. These photos show how the product is placed when paired with a mason jar. They also show details like size, color, and packaging. Most importantly, they show the product in use and inspire the shopper.
If you were in the market for a flower from this listing, these photos should answer all your questions. This should give you the confidence to click that "add to cart" button.
Summary
Product photography is more than just snapping a quick photo of your product. Product photography is non-verbal communication that plays an important role in marketing and sales.
A high-quality photo has the power to both grab shoppers' attention and answers any questions they may have.
Shoppers are more likely to click that "add to cart" button when they have a positive experience with your shop and feel confident that your product is exactly what they need or desire.
About Kristina Nicole
As a maker herself, Kristina Nicole knows what it takes to run a successful product-based business.
With her experience as a top Etsy seller and professional photographer, Kristina teaches makers, like you, a simple, proven method for taking quality product photos. She teaches makers to attract more customers and make more sales without the headache and cost of becoming a professional photographer.
Resources
Free Opt-ins
Attract More. Sell More. Are you dreaming of making daily sales? Learn 3 steps that will help you attract more customers and make more sales for your handmade business with Kristina Nicole's free video series. Click here.
Take Better Product Photos with your Smartphone FREE, Live, 5-Day Challenge. Save your spot here.