We had the pleasure of learning about Mayfli, a marketplace for UK businesses to sell their products. In this interview, one of the founders, Racheal walks us through her journey to creating Mayfli.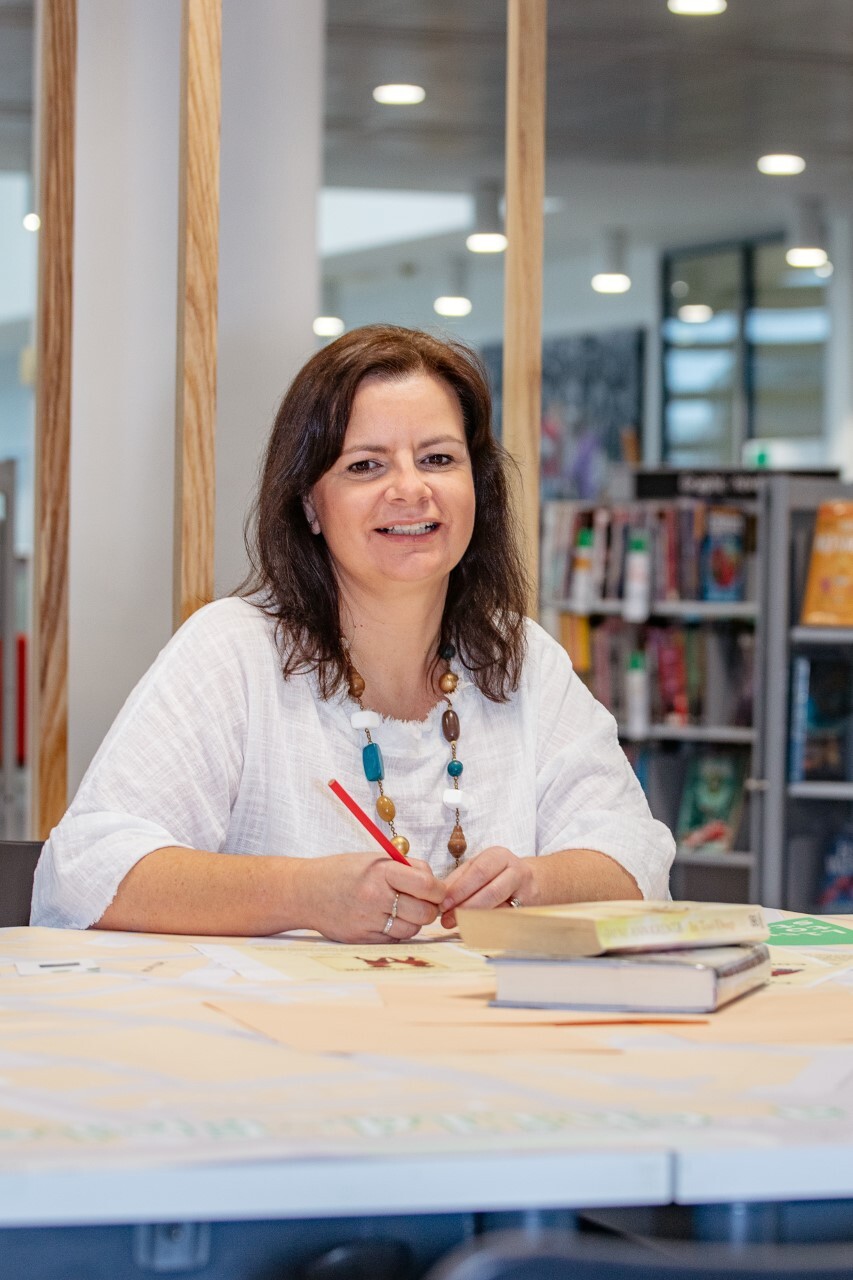 eRank: Thank you for joining us to share your story today. Can you tell us a little bit about who you are?
Racheal: Thank you for inviting me. My name is Racheal Straughan, the co-founder of MayFli.co. My husband Mark, is my co-founder. I have been a small business owner selling on marketplaces like Etsy and eBay for the past 17 years, and had physical workshops in both the UK and USA.
I guess my love of business started with my passion for Business Studies while still at school.
eRank: How did you start your business journey?
Racheal: When my two children were quite young, I worked part-time as a fraud investigator for the local government and Mark was a manager within IT. During that time, we started selling personalised t-shirts. From there, we moved on to embroidery and printing.
The business began to grow. Supplying local businesses and companies with logo-based apparel. We also decided to expand our customer reach and started selling on eBay and eventually Etsy with personalised gifts and accessories.
eRank: What a great start! When did you decide to go full-time with your own businesses?
Racheal: When my husband Mark and I were both offered a severance option from our employers, we grabbed this opportunity to throw ourselves full-time into our business. We were able to gain a business visa to live and work in the USA, and opened three Etsy shops and a workshop in Florida.
The turnover in both countries was extremely healthy, and our customers loved our products. Our Etsy shops were very successful with all five-star reviews. This was prior to the star seller program.
eRank: How did you manage running businesses in both the UK and USA, especially during the COVID pandemic?
Racheal: Unfortunately, during 2020 I was unable to travel to the USA due to COVID travel restrictions. I was left in the position of having to run all our shops from the UK with Mark living and fulfilling our USA orders in Florida. We had three Etsy shops in the UK and three in the USA. All with incredible sales, reviews, and customer retention. I experienced well over a decade of successful selling with Etsy.
eRank: Sounds like you managed quite well considering the situation. I know you hit another hurdle in your businesses. Can you share what happened?
Racheal: One morning Mark rang me from the USA advising me one of our shops in the USA had been suspended. I reached out to Etsy and explained that I had missed their emails regarding trademark infringement. They advised me to contact the seller who submitted the violations against me. I hate saying trademark infringement as people automatically think of Disney, Harry Potter, etc. Ours was a general saying on a t-shirt, that we had been selling for over seven years before it had been recently trademarked by another Etsy seller.
After communicating with the seller, they withdrew the violations against me. They understood we meant no harm or malice and had been selling this item a long time before them. In fact, they were devastated that our shop had been suspended.
eRank: What happened with your Etsy businesses after this incident?
Racheal: Etsy acknowledged the withdrawal of the trademark infringement but still refused to lift the suspension on my shop. They continued to close all of my shops, both in the UK and USA as I was the director of all of these companies. I lost my business, visa and my family's entire income in one day.
Living through the horror of losing my business overnight and not being able to talk to anyone during the whole process was traumatic. I knew I was not the only business that Etsy, Amazon and eBay had shut down.
eRank: This hurdle undoubtedly brought out some realizations. Can you share what you learned from this?
Racheal: Through my experience, it really allowed me to reflect on the struggles that can exist for business owners. Corporate marketplaces not only can shut businesses down without as much as a conversation, but they are forever increasing fees and allowing sellers less say than ever before on how to run their own businesses and advertise their brands.
In the past few years, businesses have felt a loss of control and have started to feel the real fear that their shop may get closed or even suspended during their busiest periods. All major marketplaces are run by people who have never worked within this community and are 100% profit-driven and feel their only responsibility is to their shareholders. I realised there was a desperate need for a new marketplace that is not shareholder profit-driven. A platform that put the independent business first.
eRank: These insights must have certainly sparked the creation of Mayfli. Can you share a bit more about this?
Racheal: This is when the idea of Mayfli began. We were on a mission to change how marketplaces ran and how independent businesses should be treated. It took over two years to develop Mayfli and we launched in June of 2022.
eRank: What are your goals for Mayfli?
Racheal: Mayfli aims to be a safe platform with low transparent fees for small businesses to sell on. We want to bring together the best small businesses in one place and grow an online Unique Home and Lifestyle marketplace. The aim is to initially grow Mayfli for UK sellers to sell around the world and then to open this opportunity to sellers in other countries as we grow.
We strive to give the businesses on Mayfli all the best tools they need to grow their business within the marketplace. Providing them with the freedom of running their business – with the support of our community.  We give them the tools to be able to grow independently and within the marketplace.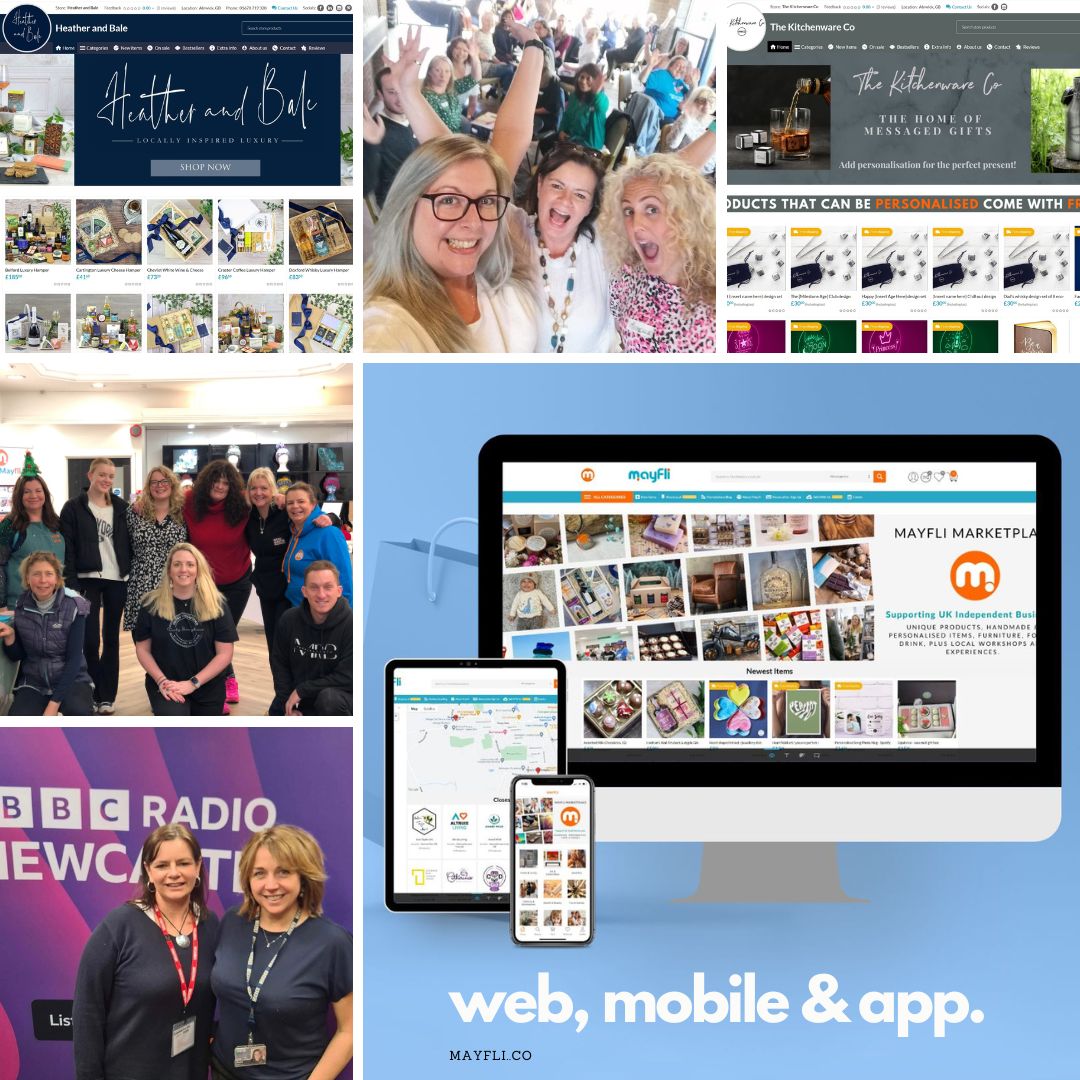 eRank: What makes Mayfli stand out? What are some of its key features?
Racheal: We have allowed businesses to personalise their shops with banners and videos. Buyers get to know who they are buying from! Instead of buyers saying: "they bought it from Etsy", they can say they bought it from the actual shop's name.
As a business owner myself, we knew a lot of businesses didn't have their own website, so Mayfli allows businesses to have a shop on our marketplace and have their own private website, all from one seller dashboard. It was also important to us to try and support businesses that had a shop front, so we developed Mayfli to have a Shop Local map, so buyers were able to find businesses local to them. Also, we have included the option for Workshops & Experiences to run a booking system.
eRank: How do you onboard businesses?
Racheal: We wanted to ensure that Mayfli had only high-quality and focused businesses, so we employed an application-based platform. This allowed us to provide excellent products and businesses, and to strengthen our reputation as we expand.
eRank: What motivates you to grow Mayfli?
Racheal: We are committed to creating a platform that empowers small business owners to realize their dreams while delivering an unparalleled customer experience. We believe that success should be shared between all involved, and are looking for motivated sellers to join us in our mission to revolutionize the corporate landscape. Together, we can make a lasting impact on the world!
Interested in learning more about Mayfli? Head over to Mayfli.co to get started.