E-commerce is such a prominent way to sell goods and services. Due to its popularity, many platforms now exist to help people get into the world of selling online. As we gather information, we will spotlight and dive deeper into some of the many e-commerce platforms available. You might even get some ideas on where you can take your products and present them to the world. Let's start off the series with Redbubble.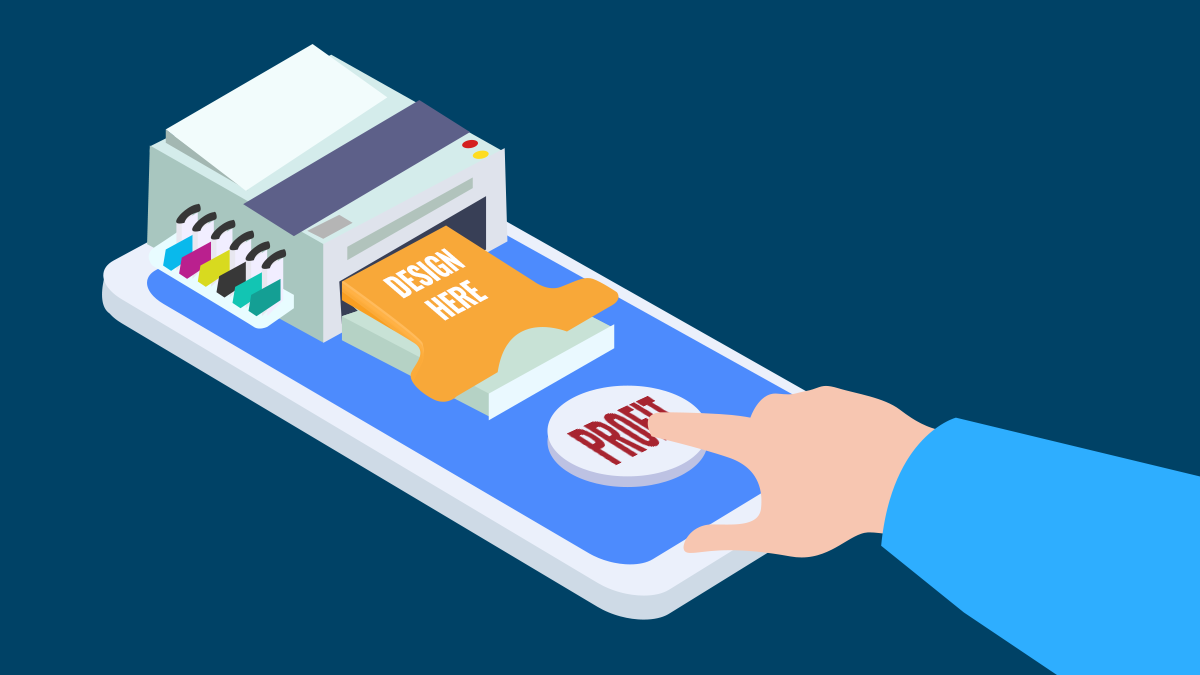 What is Redbubble?
It was founded in 2006 in Melbourne, Australia. The goal is to offer a marketplace for independent artists to sell their creative products. What sets Redbubble apart from handmade platforms like Etsy? Redbubble specializes in what is known as print-on-demand. With this print-on-demand service, artists can upload their unique designs. They can be printed onto various products for shoppers to buy. This allows you to earn your cut of the sale without the overhead of storing products and fulfilling orders.
Who It's Best For?
Redbubble is a great way to try out print-on-demand and begin selling online. The low barrier to entry makes this a great place to test market your designs or even build a business from them. Since you are not creating the end products, there is no need to photograph them, allowing you to spend more time creating. You just upload your design to Redbubble, add tags, write a description, and select what products you want to offer. Then you're ready to sell.
What Can I Sell?
Redbubble has a large selection of different types of products that your designs can be applied to. They offer clothing items such as t-shirts, hoodies, tank tops, and dresses. You can also find items like drinkware, notebooks, pillows, clocks, and the list goes on. You can pick and choose what items your designs are applied to.
The choice is yours to sell what you want. Simply supply the artwork and upload it to the platform to start to apply it to the products you choose. Just be mindful of copyright infringement with your designs. Only upload original designs owned by you unless you have been accepted into the Redbubble Partner Program. This program allows you to create fan art for an approved list of brands. For more information on that program, head over to their site listed at the end of this article.
How Much Does It Cost?
There are no recurring monthly costs or startup fees for Redbubble. However, they do take a large cut of the sale price. Considering they are handling logistics, and don't retain ownership of your designs, it's not too bad of a deal. When it comes to pricing, Redbubble sets the base product price. The seller basically chooses how much they make by setting the percentage markup that gets added on top of the base product price set by Redbubble.
Let's say you decide to sell t-shirts with your design on them. For the sake of this example, the base t-shirt cost is $20 and you set your markup at 25%. That would mean the sale price before sales tax would be $25. You would earn the $5 markup as your cut of the sale. All products are set to a 20% default for the markup but that can be adjusted as you feel appropriate.
How Do I Get Started?
You've gone through your collection of artwork and determined that you want to give print-on-demand a go. What comes next? Fortunately, it's as easy as going to their website and creating a free account. Once you create an account, you can go through the list of tasks they provide to get your shop set up. Then you can start uploading artwork. Adding new artwork and creating a product listing only takes a few minutes.
Now you know what the e-commerce platform Redbubble offers. If you're thinking of expanding your online business or even starting a new one, this platform might be worth exploring.
Did you know that you can see trending keywords for Redbubble right in eRank? Check out this link to see what's currently popular.
For more info on Rebubble's Partnership Program, check the link below.
https://help.redbubble.com/hc/en-us/articles/360000938143-Fan-Art