Summary
Competitor Sales allows you to track the estimated daily number of sales of your competitors' shops.
Benefits
Use Competitor Sales to gain insight into how your shop compares to other shops in the same category and get real time updates. View your competitors' daily, weekly, and total number of sales.
This feature makes it easy to see if your competitors' sales are increasing or decreasing in comparison with yours. This can be especially helpful when you're experiencing a drop in sales and need to figure out if it's due to a widespread decline in sales or if your listings need some work. If you track several shops that focus on one niche or trend, this feature will show you when that niche or trend has passed its peak.
Please note that Etsy makes a distinction between sales and orders. Regardless of whether a customer purchases 1, 2, or 100 items at once from one shop, all scenarios would count as one order. 
How to Use
In the Main Menu, select Competition and then Sales.
Creating Your Competitor List
Type the name of any active Etsy shop you wish to track into the search field in the blue bar and then click the orange Track Shop button for eRank to add that shop to your competitor list. eRank will automatically add your shop to the list.

Use this list to view each shop's name, Sales Trend data (its estimated number of monthly sales over the past 15 months, viewable to Pro and Expert members), daily sales total for each of the past seven days, total sales for the week, total sales for the month, and total sales since opening. This list also shows the number of active listings each shop has, along with each shop's age.
Click the gray circles under the Flags column to color-code your tracked shops. This is a great way to group shops into specific categories.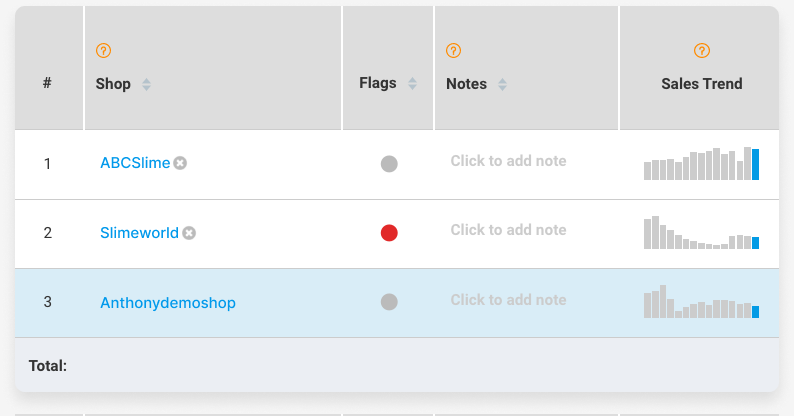 Please note that hyphens in place of daily sales data for a shop indicate that, due to technical limitations, we cannot show that shop's historical sales data.
Managing Your Competitor List
Sort any column by clicking on its gray heading or using the small arrows next to the heading.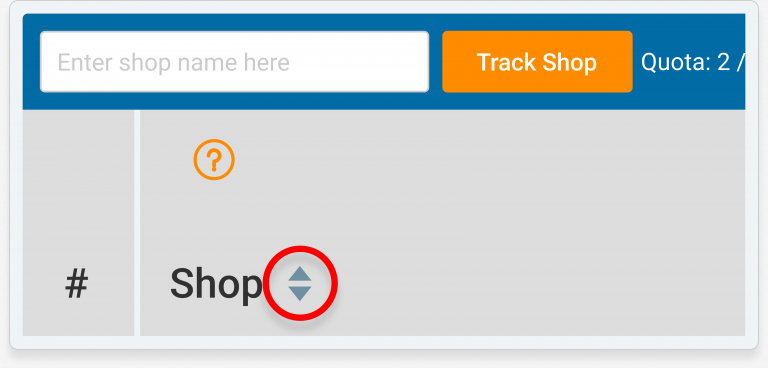 If you are a Basic member, Pro Member, or Expert member, click the orange Export as CSV button to export your list as a CSV file.

Use the Notes column to add a note about any shop. This is an easy way to organize shops you are following by their niche, category, etc.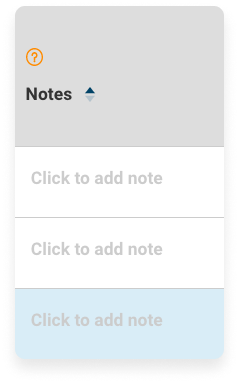 Click the X next to any shop's name to delete it from your list.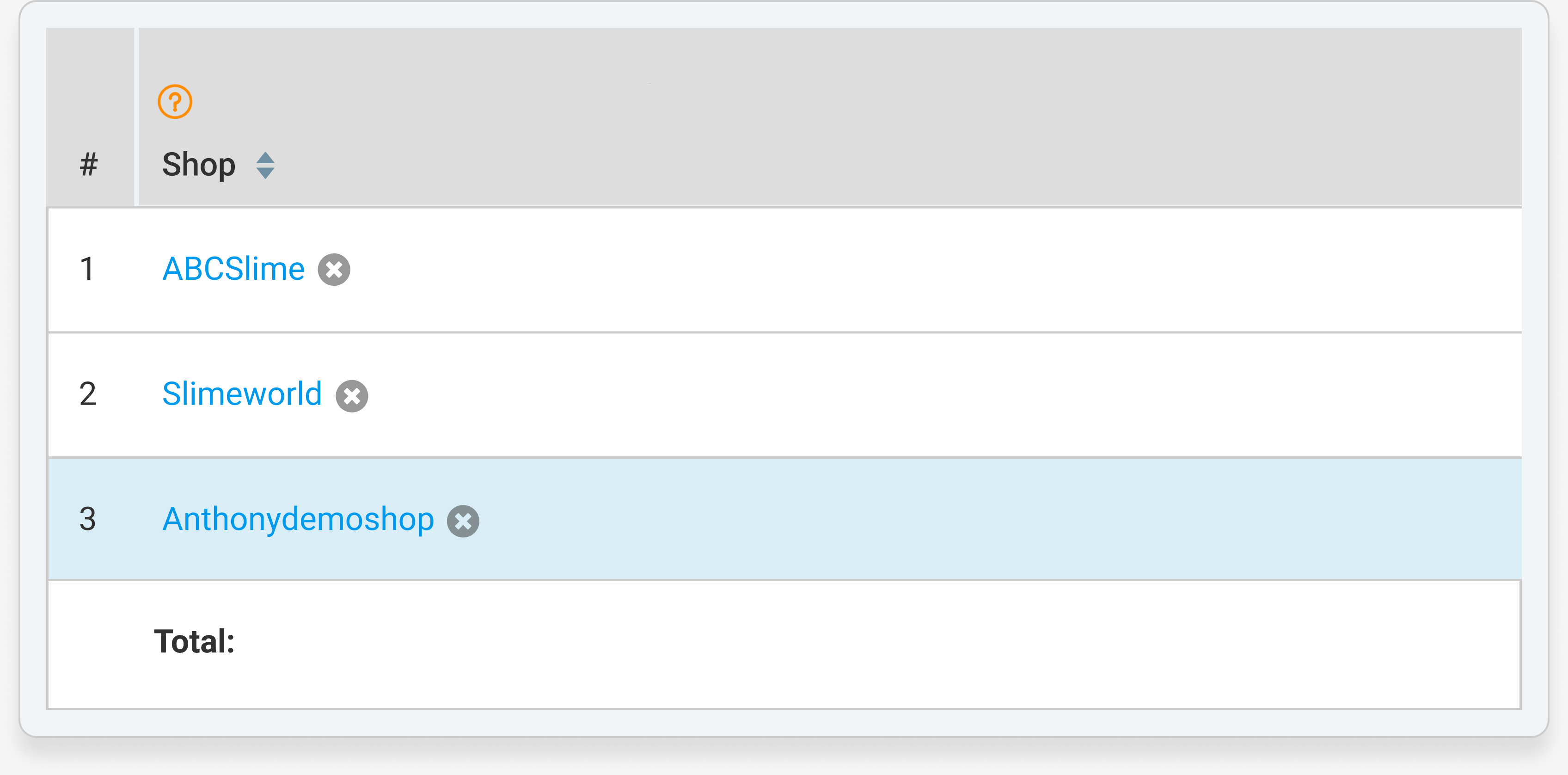 Clicking a shop's name will open a new browser tab with a Top Sellers report where you can view in-depth statistics about that shop.
Learn more about the Top Sellers feature here
 Notes
A green exclamation point next to a shop's name indicates that shop is on vacation.
If you see any negative numbers in a shop's sales data, please note that returns and cancellations will reduce the total number of sales for a shop on the day they are processed by Etsy. This will reduce the number of sales for that day and as a result, you may occasionally see a negative figure.
Data in this report updates in near real-time, typically within a few seconds of a purchase being made.
All sales numbers are based on the EST/New York time zone.
You can track up to 50 competitors. Please note that shops of your own that you have connected to eRank will not be included in this limit.
Who Can Use This?
This feature is available to eRank Basic members, Pro members, and Expert members. However, Free members can use Competitor Sales to view and track their own shop's sales data.
Click here to upgrade your account
Available Translations
En français – https://help.erank.com/fonctionnalites/suivi-des-ventes-de-vos-concurrents/