By now, no doubt you've heard of Amazon Handmade, which launched in October 2015 as a contender for Etsy's market share after Etsy moved away from artisan-crafted handmade. Perhaps you've heard stories – ranging from success to horror – but not yet decided if it's right for you. I've been selling on Amazon Handmade since its launch, and also been on Etsy since 2010, so I hope to help you decide either way.

Where do I start?
If you already approach your shop as a business and are ready for a new challenge, this might be just what you need. It was for me.
However, if you've never sold your handmade items and shipped them to a stranger online, I would not start with Amazon. Far better to learn the basics on Etsy for a few months; much more forgiving. Amazon has a steeper learning curve, one which requires a lot of time and focus.
Even with experience, be prepared to re-learn. And don't assume that what sells well on Etsy will succeed on Amazon. Conversely, if you've never been that thrilled with your Etsy sales, you might find a new market niche on Amazon. SEO, listing styles, photo layouts, shipping guidelines, customer servicing, marketing, it's all different.
If you want to blow past caution and dive in anyway, start small and slow! You don't want to invest a lot of time in listing 200 items only to find you've got them all wrong and need to edit every one.
What does it cost?
More than other places. Between the fees; the higher rate of customer returns; paying for ads and/or free shipping in order to compete: yup, it does add up. If you are not paying yourself properly to begin with, it is easy to actually lose money selling on Amazon. But you've read this far so that's not you.
Amazon base fees are 15%, plus a bit more per item if/when you do FBA (Fulfilled By Amazon; that is, shipping your items to Amazon warehouses to have Amazon handle order fulfillment and shipping for you). If you choose instead to handle that yourself, you almost have to offer free shipping to be competitive. Bake all that in to make sure you price properly.
On the bright side, there are no listing fees; listings never expire; and thus: no renewal fees.
Amazon declared that the $39.99 monthly Professional Seller account fee is to be waived indefinitely – but only for Handmade. Note that all Handmade sellers can also choose to list items, whether handcrafted or not, on Amazon's Marketplace. However, the first month that you sell more than 40 items on the Marketplace, you will be required to pay the $39.99 fee from that month on. You will not be able to opt out of that monthly fee (as other Marketplace sellers can, by downgrading their Pro seller account to Individual) without losing access to selling in Handmade, which requires a Pro account.

Do my items need to be ready-to-ship?
Amazon customers expect instant gratification and fast shipping. Either restricting your Amazon inventory to items that are already made and ready to ship, or stipulating at least a 2-day processing time, is the safe approach, especially at first. It's rare, but I have woken up to orders for a dozen pairs of my most complicated earrings that were all ready-to-make, but not ready-to-ship… And I had to make and ship them all that day.
If you need 10 days for production, expect to get some cancellations, and/or negative feedback. You can set your production time, but you cannot exceed it. Long production times will dampen sales. Amazon customers don't read details, and they expect everything yesterday.
I heard Amazon Handmade is a bad fit for OOAKs?
Kinda, but not an outright deal breaker. Amazon keeps its SEO much closer to the vest than Etsy does. That said, we do know that Amazon's algorithm is driven chiefly by a given product's sales history and its reviews. Those go poof when your OOAK (One Of A Kind) beauty sells. And even after five years, Amazon Handmade still hasn't addressed that problem with anything but lip service. The site as a whole just doesn't work that way. Amazon search is built around "Hey, this thing sold, maybe more people will like it!"
OOAKs can sell, but for a successful business model on amazon, I strongly recommend some repeatable "bread and butter" items that you can duplicate and keep readily in stock. The stuff that some dude will go, "Oh yeah, my wife will like that." My $40 simple necklaces (shown) do a lot of heavy lifting so I can occasionally get a sale of my fancier labor-of-love $150 pieces.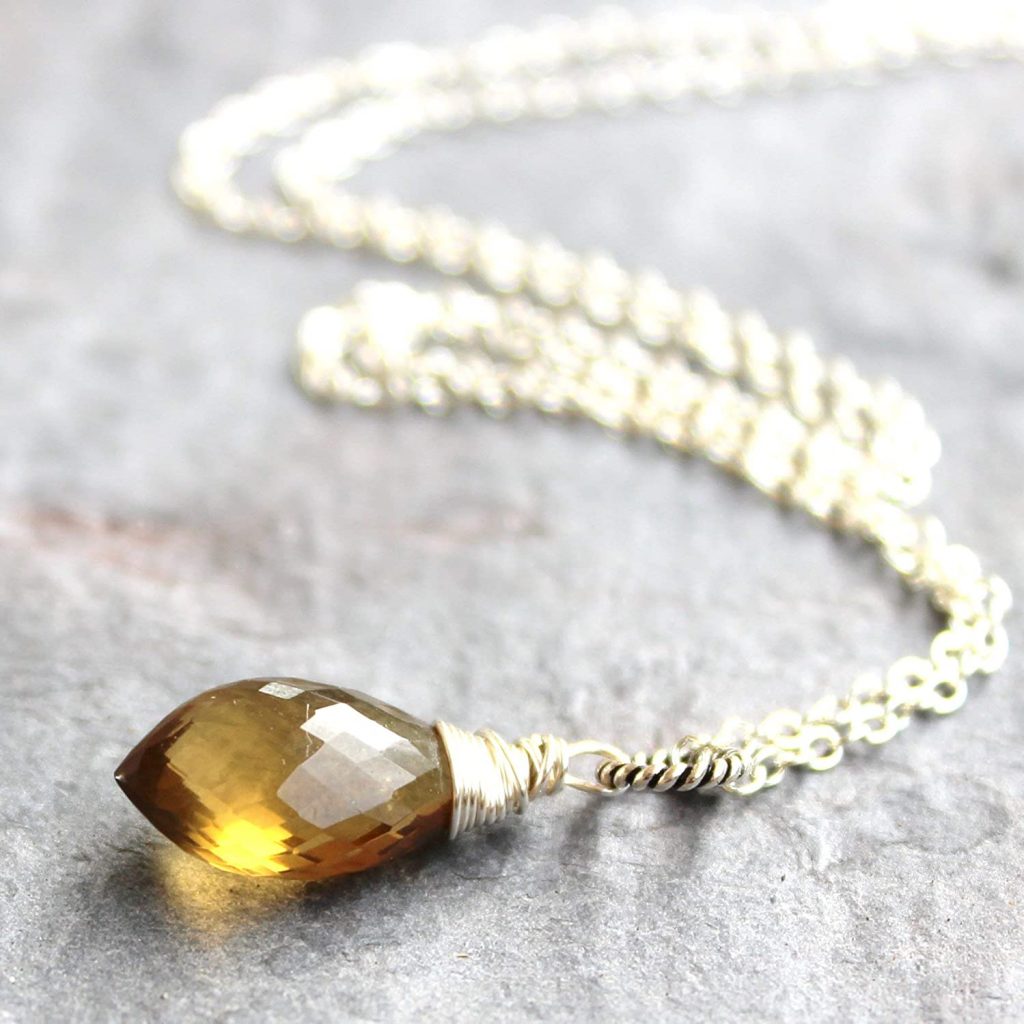 Do my product pics have to have a white background?
No, not in Handmade, and although the Handmade Style Guide stipulation is simply a "neutral" background, anecdotal evidence suggests that white works best. And nota bene: Amazon product photography standards are strict! That is, no props, no extras, nothing but your widget in that first photo. No flowers in your mouth-blown vase; no pillow if you're only selling the case. Don't show five different versions of your coaster if the listing is for one. (And no watermarks!)
Now, do people break these rules all the time? Yes. Do people get negative feedback: "I thought it came framed" or "I thought it came with the doll!"? Yes. Do I feel sad for those sellers? No. In short: the item your customer receives needs to be exactly what you show in that first pic.
Can I be successful if my items require a lot of customization?
Many Handmade sellers do well with personalized and customized work, but the template is wonky, and you must set up your listings to require zero post-purchase dialog with the customer. It is better to offer fewer choices so that a customer can decide easily. If your listing has more choices than the fixings for my Starbucks latte, you'll have issues sooner than later. And don't be the seller that lets someone select "Hot Pink" for text color and "Bright Pink" for the shirt. And don't offer eight different shades of pink. Narrow it down, especially at first; you already have a feel for what sells, and what choices/combinations work best for your items.
Given that on Handmade there are no listing fees, if your item has 17 variations it is simpler to just create 17 individual listings. Or maybe just six, because "Magenta" never sells anyway? On the other hand, Amazon doesn't want us flooding its pages with tons of the same thing, so use your judgment.
And given how quick Amazon customers are to claim "Not As Described" to compel a seller to accept a customized return, I'm a firm believer that despite whatever options you offer, the finished item should still look basically like your first photo. I'd recommend that any options which substantially change the size, color, and price belong in a separate listing. I recall one Handmade seller offering a blanket on a single listing that had options ranging from $24 to fit a baby crib, all the way up to $125 to fit a king-size bed. It wasn't long before someone bought the $24 baby-sized blanket and complained that it was tiny. Far safer to offer newborn/doll/pet-size blankets on one listing and the full/queen/king-size on another.
After I get an order, I often convo back and forth with the customer to work out details – is that ok?
If at all possible, revise your business model so that you require zero post-purchase follow-up from a customer to fulfill their order. At the very least, start out on Handmade with items that don't require responses until you get situated. Amazon's message/convo system is flawed, and on top of that, a lot of customers block Amazon emails or just don't read them.
Items requiring proof-approval and complicated choices will eventually leave you with an order you can't complete before the shipping window closes that you'll have to cancel, which will impact your metrics. So you sell wedding invites? Start with selling "Save the Date's" first, where you only need a date and the couple's names. In other words: start simple.
What about "from scratch" custom? I love when someone asks me to make them something special!
On Handmade, Amazon allows you to create a private listing to make this process pretty easy.
That said, on Amazon I only accept a custom order if:
I can afford to take it back as a return
I would make it myself anyway – i.e., it represents my brand well
I can make it with supplies on hand – you can bet your customer will disappear if you have to order stuff to make it
Note that on Amazon you can't do "deposit" listings. You cannot have two or more payment transactions per item purchase. After the customer pays any amount, that order must be shipped promptly.
And technically, you don't have to approve/accept returns on true custom – that is, on an item so personalized that it would be unlikely to ever sell to any other customer.
Amazon also has a separate offering called "Custom." If that is your specialty, look into it here: Amazon Custom.
What happens if I can't ship on time – is that one of those "dings" I hear about?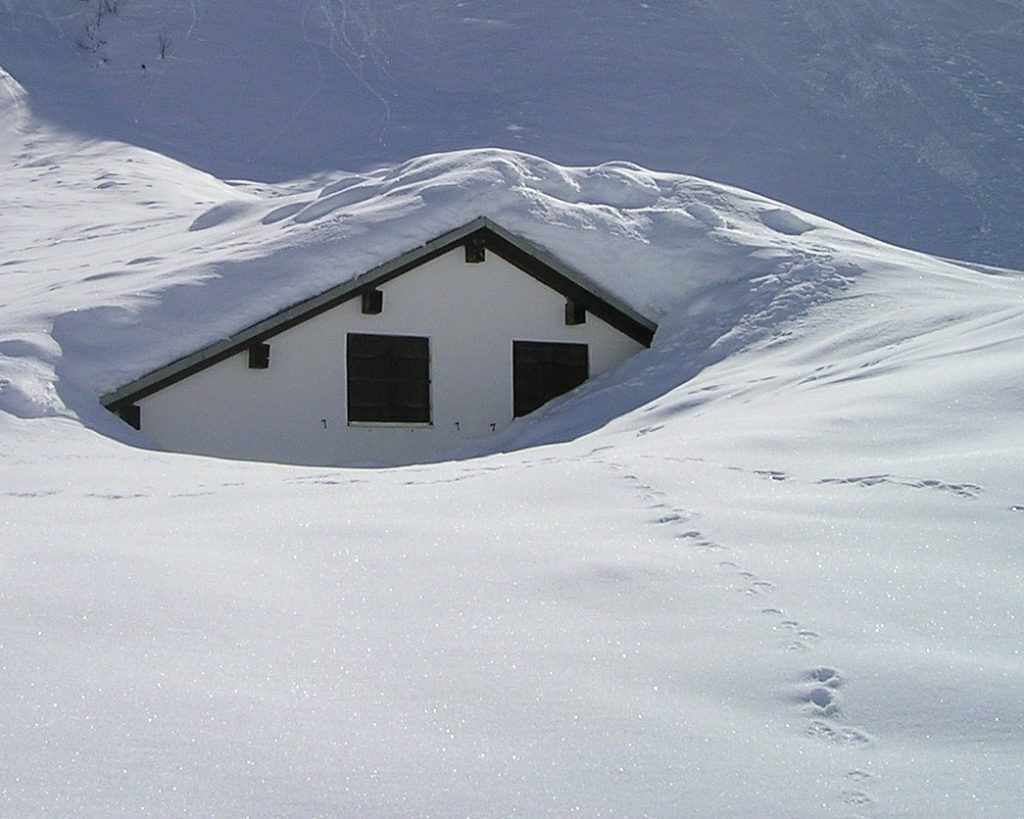 Amazon considers every customer to be their customer, not yours. Think of Amazon almost like your employer. You must always ship on time, never cancel, and maintain excellent feedback. Amazon is not forgiving if you have issues. Shut down for a hurricane or winter blizzard? Tough: better make contingency plans and use vacation mode. Even on national holidays and weekends, you have only 24 hours to respond to customer messages. And Amazon's message interface really really stinks. You cannot ask a customer for extra time – even if they are fine with it, Amazon won't be.
Amazon is uber metrics-driven. A small Handmade business, even a successful one, is going to be impacted by an "oops" on any key measurement. If slips are rare, and not repeated, you should be fine.
If you find yourself needing to address with Amazon Seller Performance a shipping slip-up or other metrics ding, just jump over to the private Handmade forum and we'll help you.
Do I have to accept returns?
Returns suck. And they happen more on Amazon than on any other selling platform, and are easy to get wrong, resulting in a ticked-off customer. Still, I am a firm believer that a flexible and generous return policy attracts shoppers, and they buy more stuff because of it.
Amazon requires that you accept returns for pretty much any purchase, for any reason, for 30 days after delivery. Yes, you can have your own return policy – but only if you want to be more lenient than Amazon, not less. Personalized and/or custom items are exempt, but customers will still ask. And if you think, "Well, they picked blue, so that qualifies it as custom," – nope, no it does not.
(And every year during the holidays, items shipped between November 1st and December 31st can be returned until January 31st.)
Technically, Amazon allows you to charge restocking fees, but I'm not a fan and never use them. Study the policies and make your own decision.
How do I go about selling to Prime customers, or using FBA?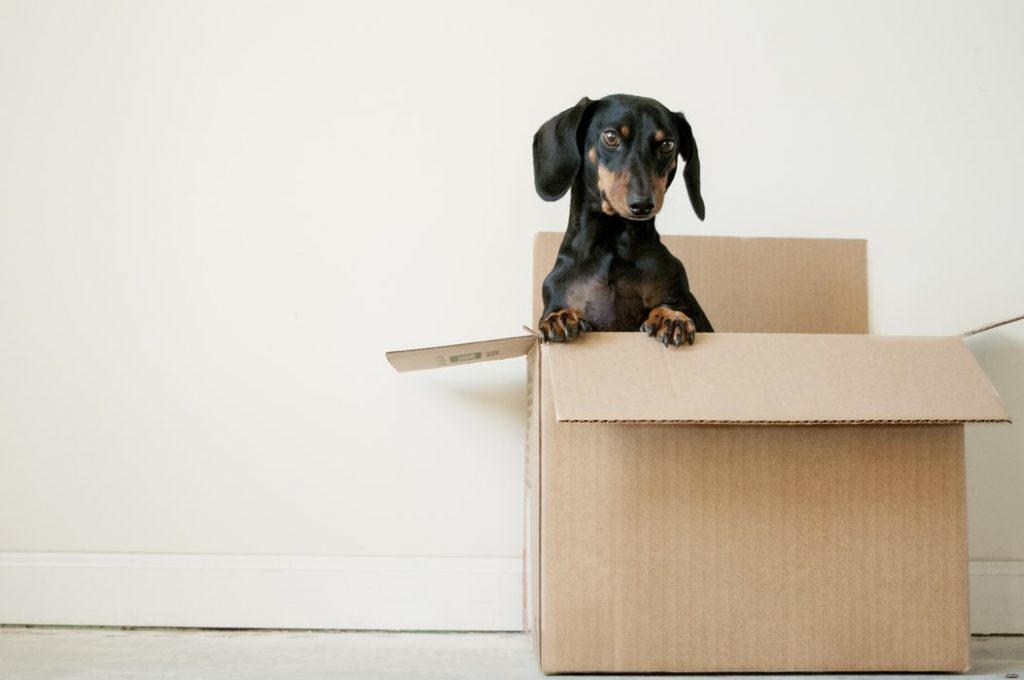 I am a huge fan of FBA (Fulfilled By Amazon), but I'll save that for a future article. If your items are ready to ship – even just a few – FBA can be a game changer. But it's not something to do starting Day 1. Maybe after Day 90, or Day 180.
Basically, for FBA, you make your stuff, ship a carton of it in to Amazon, and for a fee they store, pick, pack, and ship it to customers for you. If you choose FBA, Amazon takes over from you all "customer service" on the inventory you send in, including returns. You'll want to start with things you are confident that customers want.
Most important, FBA items get the "Prime" designation, and customers love to shop for Prime-only items. Indeed, many Prime account holders begin their shopping by filtering for Prime in search. And for FBA sellers, getting that email from Amazon saying "Hey, we sold your thing for you, here's some money" never gets old.
Sellers with balls of steel have the option to offer "Seller Fulfilled Prime" (SFP) but it requires that you pay for that free 2-day shipping – and no, priority mail usually doesn't qualify. I've played around with SFP a bit, but not as much as FBA, and it's definitely not something to do as a rookie.
Similarly, you can choose to offer "Premium Shipping," wherein the customer pays for 2-day – but still, as with SFP, you will have to ship same-day, overriding any production time you've set. You can more easily offer "Expedited shipping" which just uses faster delivery methods, selected and paid for by the customer.
Starting out on Amazon as a "Fulfilled By Merchant" (FBM) seller and offering only free and/or standard shipping options will be fine while you get your feet wet.
So how do I get started? And what can I expect?
Apply right here on Amazon. Approval time varies but expect a few days. You'll need photos of your work, and a few of your workstation. You'll need a US bank account and credit card (not debit.) Once approved for Handmade, in recent years there has been a second, extra step to the onboarding process for new Amazon sellers; it's to verify your identity and whereabouts. You may be asked for additional info, such as proof of residence (Driver's License, State ID, or Passport); a utility bill with your name and address on them; and a Business License if required by your municipality, state or country.
Amazon doesn't pay you daily, and the schedules and setups vary, but expect that the first pay-out may take several weeks after you ship your first orders. No matter how long you've been in business elsewhere, Amazon wants to see that you're legit: that you ship, that you can cover returns/refunds, etc. Once over that initial hump, you can usually expect a deposit from your sales every two weeks. I kind of like it; it's like a regular job paycheck.
Below I've linked a couple of the most important guides that you should read, and re-read, before you set up your shop or your first listing. And then read them again.
And as soon as you get accepted, request access to the "locked" Handmade community on the Amazon seller forums. We don't serve cupcakes, but we don't bite either, and we are hands-down your first place to come with questions about anything. Can't wait to see you chatting with us!