Reading Time: 6 minutes
Have you seen the recent reports* about eCommerce this year? If you have, you know that 2020 has seen a rise in online shopping that is expected to continue into Q4.
That said, if you're trying to figure out the best strategy to increase your sales on Etsy this holiday season, you'll want to make sure you're doing the five things listed below.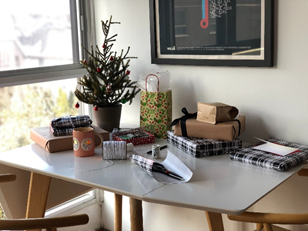 1. Optimize your existing product listings
We're talking photos, prices, titles, tags, product descriptions, attributes — pretty much everything. If it's been a good while since you refreshed your store's listings, start doing it now. With more people than ever before shopping online this holiday season, this year is the most important year to make sure you're putting your best foot forward.
That means rewriting your titles and descriptions to ensure they're new customer-friendly, researching keywords on eRank.com to figure out which new search terms you can rank for, filling out previously forgotten areas of your listings like attributes and materials, and making sure you've got a compelling shop announcement for every month of the upcoming season.
Why? Well, quite frankly, it's because you want more sales! If you've been struggling on Etsy recently there's a good chance it's because something is not optimized in your shop. Maybe your photos are too dark, your listing description isn't engaging, or you haven't updated your titles, tags, and keywords since 2013. Whatever the reason, taking a few hours to work on optimizing your shop is the step you need to take to fix whatever's not working. The bonus? If you do it now, before the high volumes of shoppers are hitting Etsy with credit card in hand, you'll have the best chance of actually gaining more sales.
2. Research the trends & brainstorm unique ways your store can be part of them
I swear, it's like I can hear what you're thinking!
"I don't sell the kinds of things Etsy says are trending", or
"I'm not a trendy shop aka my product line is classic", or
"There's too much competition for the trendy things on Etsy, I'll never get found, so why try?"
Was I close?
If you're thinking like that, you've got to work a little bit on your mindset!
Try thinking about it like this instead – Etsy says home decor is trending and you sell printed apparel, is it possible for you to also sell pillowcases? Or full pillows? What about fabric people can use to make their own pillows? Or can you turn preloved/vintage band shirts into keepsake pillows?
You see where I'm going? You've got to brainstorm!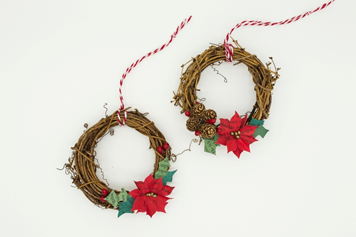 If 2020 is teaching us Etsy sellers anything, it's "art of the pivot". We've got to stay on top of trends, bring new ideas, and be open to going where the market is. After all, isn't that what makes certain sellers so popular?
3. Plan your sales promotions in advance and start preparing for them now
The most stressful thing you can do to yourself in any business is fail to plan. If you've been there before, you know what I'm talking about. It's all last minute reactions, disorganization, and playing catch up.
Then, while the business owners who put in their work in advance are reaping the rewards of their efforts, you're drowning in a sea of delays and missed opportunity. There's a much better way and it's not even that hard – write out a sales plan for the holiday season!
Ask yourself:
What discounts will I be offering in October, November, and December?
How many products will be included?
Will I be adding new products? If so, what kind and will they be on sale?
And, most importantly, how will I tell people?
The better the plan you have going in, the better you'll do in the end. It's really that simple.
4. Put a "Plan B" in place in the event of stock delays / mail delays
I know we all hate to talk about it, but the supply chain shortages that came along with the pandemic are consistently reality.
If we're being honest, we're stuck with that for awhile. So plan for it. If you've got extra budget to stock up on supplies, start grabbing extra today. If you know there's a chance your favourite supply will be on backorder, start thinking through alternate options. Best case, you'll spend an hour thinking through a backup plan that you never need to use. Worst case, this plan will help you keep selling if things suddenly get hard to find.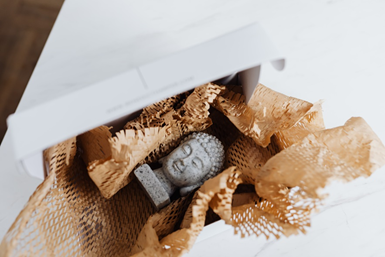 In fact, while we're on the subject of delays, take some time now to write out the customer message you'll send if you're behind. Save that as a snippet on your Etsy account to reference if you need it throughout the holiday season. Trust me, it'll make those elements of customer service much faster and less painful to deal with.
5. Figure out how you can bundle two products together to drive higher average cart values
The season of gift-giving is upon us and this year, one of the trending keyword searches is "care package".
You know what that means, right? People are actively shopping for bundles!
You know what else that means? That there's a great opportunity for you to be found when buyers search these keywords right now.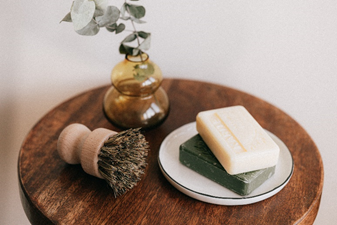 Bundles don't have to be complicated – you can do two or more apparel items, a gift bundle that includes a journal, a candle, and uplifting printable wall art, or even some different self-care products that you sell. The possibilities in this category are truly endless, and as long as you title and describe your bundle correctly, there's still time for you to get ahead of the search trends with this long tail keyword because it's only begun to trend.
Thanks for staying with me to the end! This has been "5 Things You Can Do Right Now to Prepare for the Holidays". If you loved this post, share it with a friend. And, until we meet again, here's wishing you loads of Etsy success!

Bio: Hey, I'm Dionne Baker – one of three business coaches at the Etsy Challenge. What's the challenge? Well, it's 30 business days of live training that teaches Etsy sellers how to grow. And, if you want to come hang out with me, I'm over here, and at ReadyAimScale.
Resources: https://www.digitalcommerce360.com/article/coronavirus-impact-online-retail/, https://www.emarketer.com/content/us-ecommerce-2020, https://www.mckinsey.com/business-functions/marketing-and-sales/our-insights/survey-us-consumer-sentiment-during-the-coronavirus-crisis#
Sincere Regards,
Dionne Baker
Owner, ShopBoss Secrets