Here at eRank we are always hard at work creating new ways to help our members grow their businesses. We are excited to announce the release of our Sites feature, a great new way to get powerful website analytics for millions of domains.
Simplify your research
We know how valuable your time is! We hope this new set of tools will help you simplify your e-commerce platform research so that you can make informed decisions about where to place your time and energy.
Whether you are looking to expand your business into other marketplaces or looking to gain data on your competition, our Sites feature can help you find the data you are looking for.
Sites is a collection of tools that allows you to view the stats of millions of websites; compare multiple websites at once; and create lists of sites to track. Stretching beyond the various eCommerce marketplaces, you can also track the popularity of any type of site you are interested in, be it real estate, social media, your hobbies – whatever you like.
The "Site Info" tool 
Are you interested in the current state of a company? Maybe you want to see if a particular marketplace has enough traffic to justify adding your products. Or maybe you want to research websites to which you might contribute blog posts. With the Site Info tool, the research possibilities are endless.
Site Rank: view a site's popularity rank and average pageviews per user
Historical Rank: how popular a site has been over the past 90 days
Popularity Metrics: shows the site's current rank and share of internet users (its reach)
Users by Country*: which countries most of this website's users come from
Traffic Sources: find out where the site is getting its traffic, including social media, referrals from other websites, search engines, or direct
Top Searched Keywords: the most popular keywords that drive users from a search engine to this site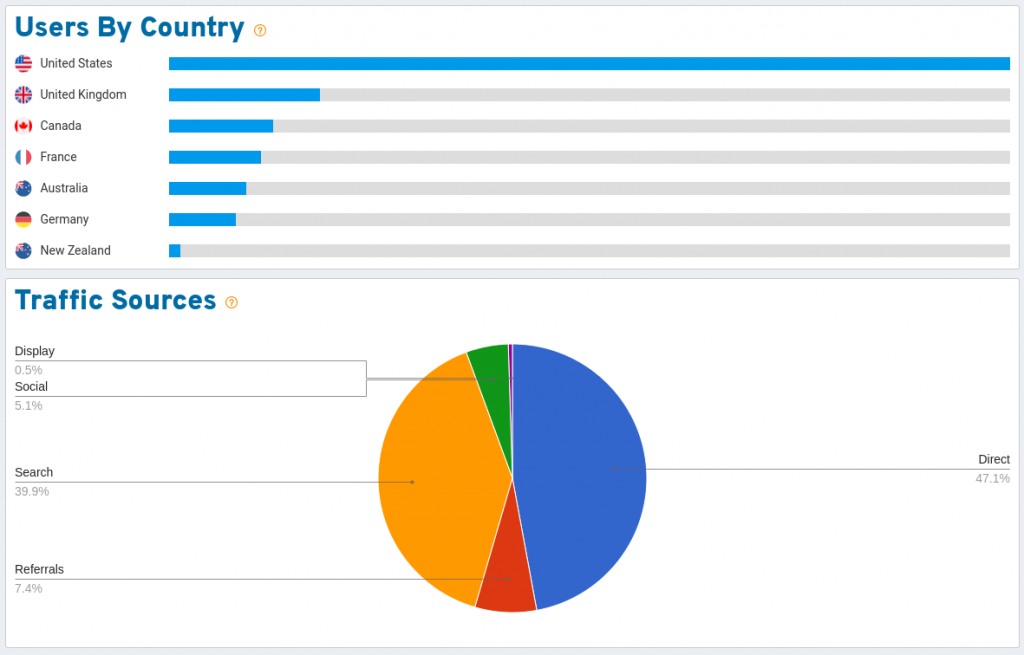 The "Compare Sites" tool
Have you ever wondered how Etsy stacks up against Amazon? Maybe you want to compare eBay to Walmart, or Zillow to Realtor. Comparing sites has never been easier! With this tool you'll be able to compare:
Up to 10 sites at once
Historical Rank
Popularity Metrics
Traffic Sources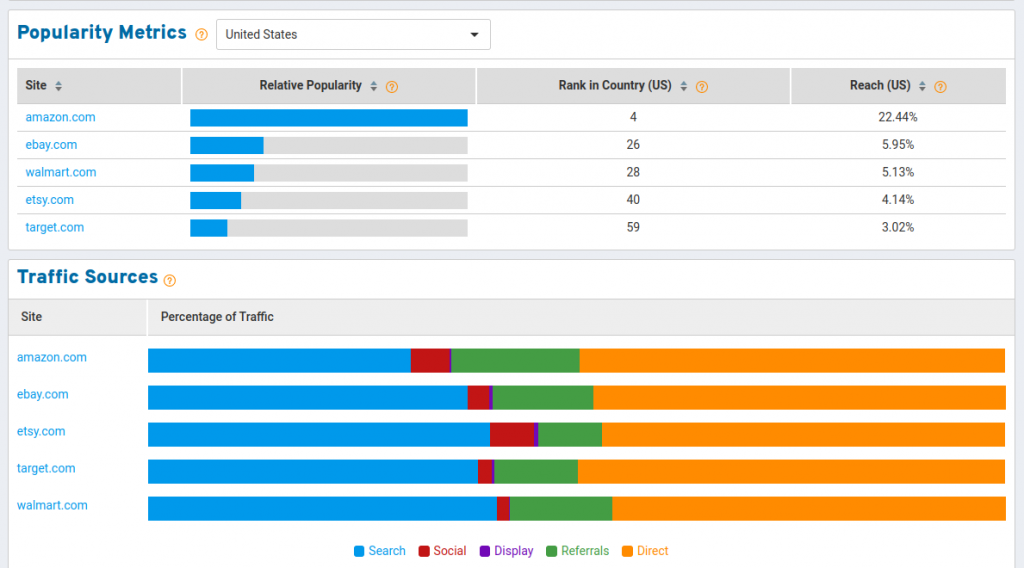 The "Site Lists" tool
Stay organized by creating lists of sites you want to track. Then you can use your own custom Site Lists to quickly access the sites you visit on a regular basis. Want to easily see all your competitors? Create a list. Want to keep up with all the bloggers and influencers in your niche? Create a list for that, too.
Add up to 10 sites per list
Once you have created a Site List, you can review all the metrics you see in the other Site tools for each site: Site Rank, Pageviews per user, Historical Rank, Popularity Metrics, Traffic Sources, Top Searched Keywords, etc.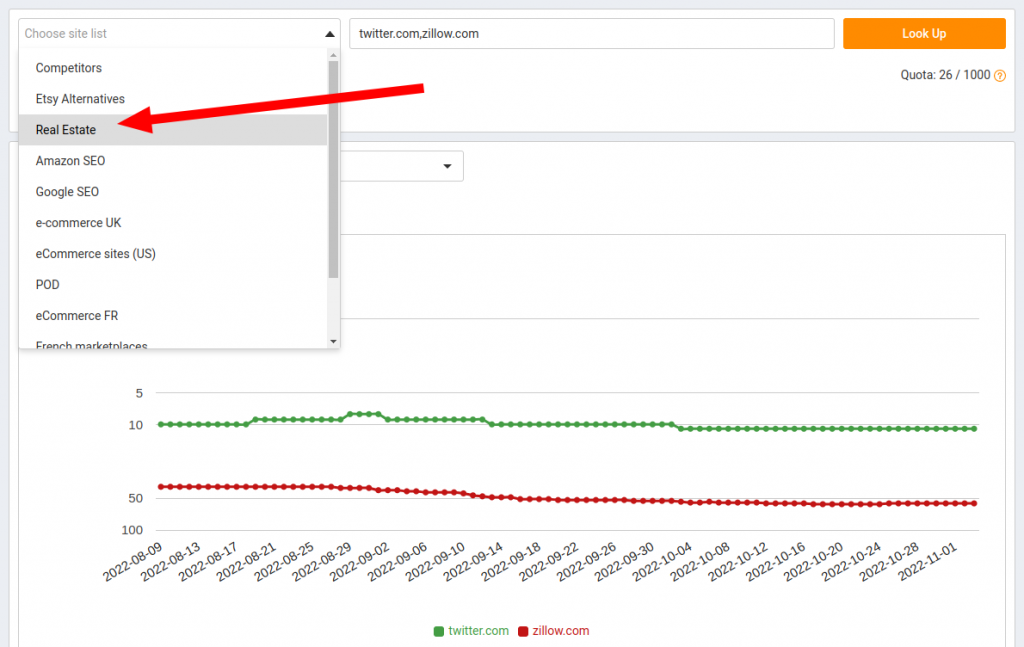 The "Marketplace Popularity" tool
Are you considering entering into a new e-commerce marketplace, but are unsure whether or not the time will be well spent? Perhaps you are considering shipping your products to other countries, but want to be sure it's worth your time. With the Marketplace Popularity tool, you can quickly see what marketplaces are popular in seven countries (US, UK, CA, AU, NZ, FR, DE; we'll be adding more soon).
See the relative popularity of the top e-commerce marketplaces
View detailed site info with one click
Excellent research tool for finding new marketplaces to sell on
View keyword data for each marketplace
View where each marketplace is getting their traffic
Start tracking sites today!
Ready to start researching websites? Head over to our Sites feature now to get started.