The messenger feature in Etsy is our direct connection to our network of customers, but are you taking full advantage of all the features it offers, and making it work for you instead of the other way around? Taking the time to set up a few of these lesser talked-about features built into Etsy's messenger can help save you time.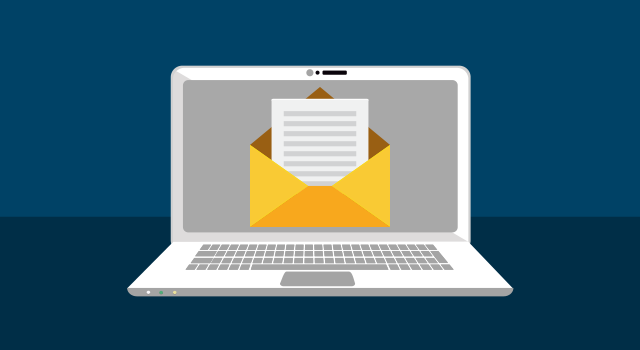 Auto-Reply
Let's be real, even though being a small business owner is a demanding way of life, we can't always be attached to our devices waiting for the next message to roll in. We need to take a break occasionally. Unfortunately, even when we take a break, business continues, so what can we do to let our customers and potential customers know that we aren't ignoring their questions?
One great option is to set up the autoreply feature built into Etsy messenger. The auto-reply feature allows you to automatically respond to messages with a message written by you. In addition to being able to write the message, you can choose how long the auto-reply is active. Currently you can select between 1 hour and 5 days which gives you some flexibility whether you are running out for lunch, or you are going on vacation for a few days but still want customers to know that you haven't forgot about them.

To set up auto replies in your shop, head to the messages section on the desktop version of the website and In the upper right corner, click Auto-Reply.  This will launch the auto-reply settings screen. Here is will you will enter your message and set the amount of time that will pass before the autoreply is sent to the customer or potential customer. Once you complete this section, you are done. Keep in mind that you can return to this section at any time to make changes or remove the autoreply completely.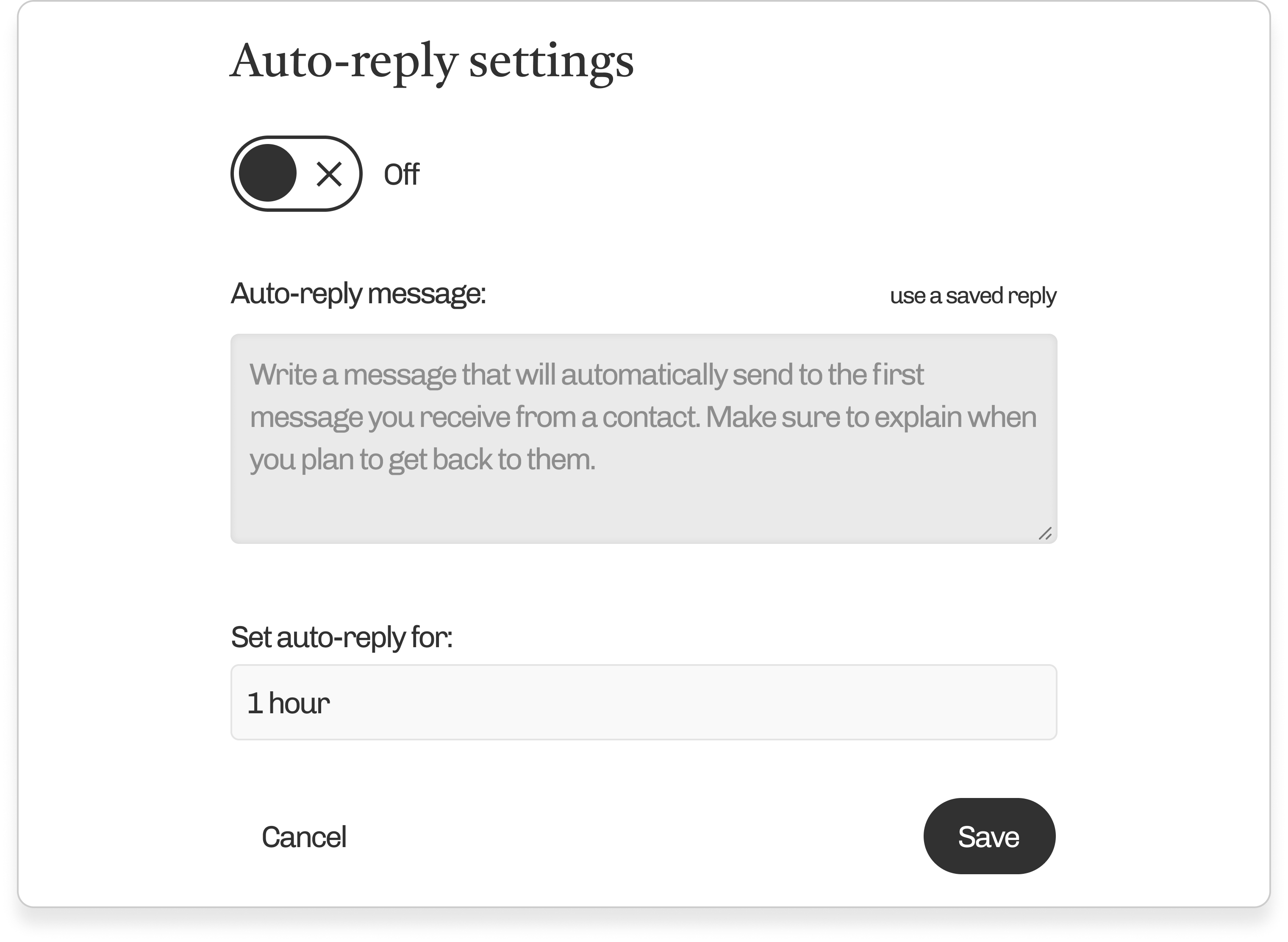 Saved Replies or Snippets
Having a canned response for every situation would be great, wouldn't it? Well lucky for you, Etsy has a feature you may not have known about called Saved Replies, also sometime referred to as Snippets. Saved Replies allow you to store a pre-written response based on the topic that you can easily pull up from messenger while responding to a message.
To access Saved Replies, navigate to the messages area in your Etsy Shop Manager. Click the compose button in the upper right as if you were writing a new message. At the bottom you will see "All Saved Replies" in here you will see an assortment of categories and associated saved replies. To add a new reply or category, click the Add new dropdown and select reply or category. You can also click the three-dot icon next to each category to delete a category, or add a new reply.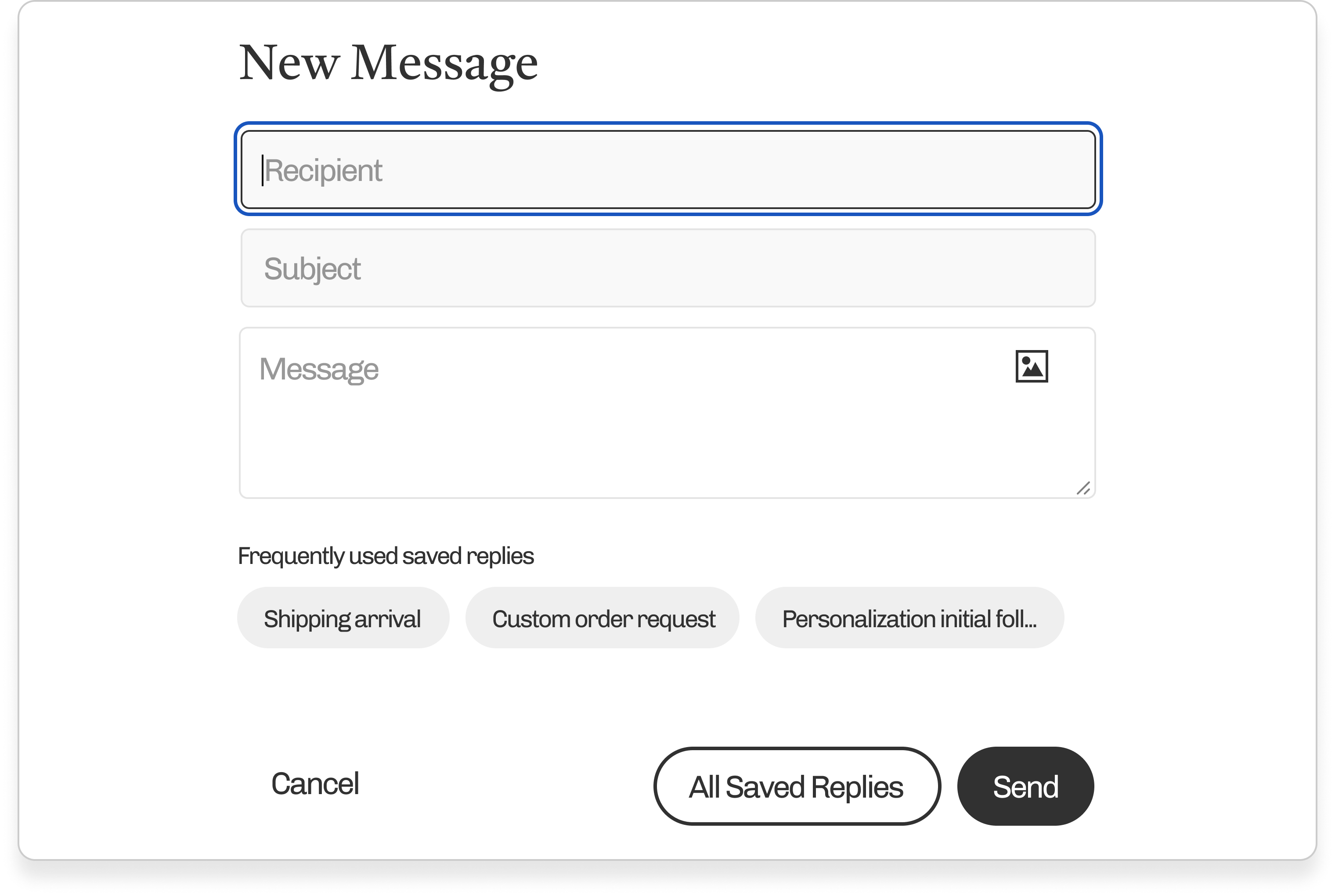 You can edit existing replies by clicking the pen icon that appears when you hover over a response with your cursor.
To use a saved reply, you can click on one of the displayed frequently used replies or click on All Saved Replies and select one from there.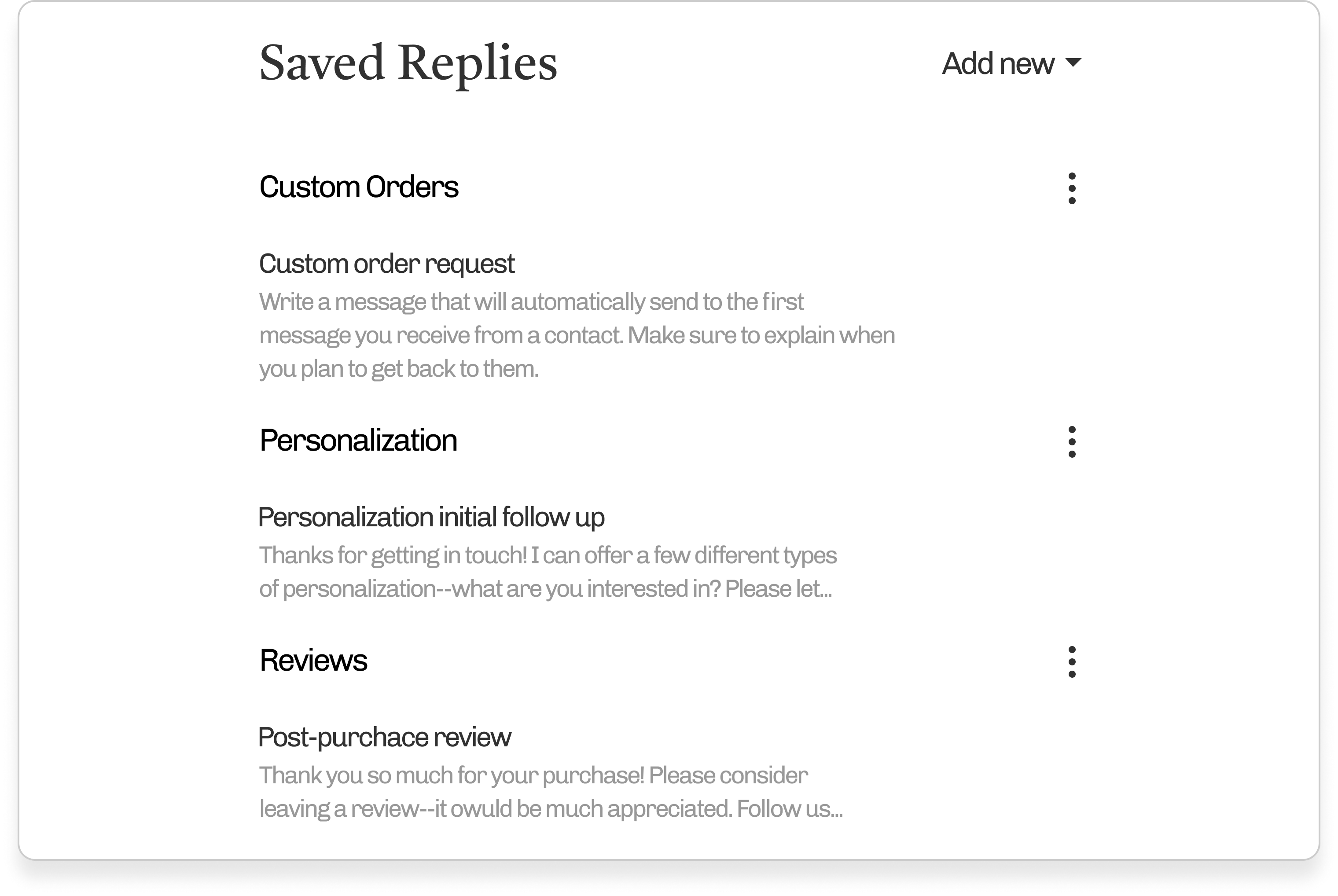 Conclusion
Communicating with your buyers is an often time consuming, but important part of running a shop on Etsy. Using both the Auto-Reply and Saved Replies features is a great way to save time and stream line your Etsy workflow.
In addition to saving time and quickly responding to customers by using Auto-Reply, you can also save time, and offer repeatably accurate information by creating a set of saved replies that are relevant to each type question you may receive in messenger.
If you haven't been taking advantage of these features, it may be a good time to give them a try and see if they help you save time in your day.
If you have any more questions about the messaging system, and its features be sure to check out this help document over at Etsy.