Published on: December 22, 2022
Reading time: 3 minutes
As 2022 draws to a close and the holiday sales taper off, you may find yourself thinking about how to grow your shop in the year to come. Now is a great time to revise your listings' SEO. It's also a great time to brainstorm new products, evaluate your pricing, and revamp your brand's social media content.
Here is a list of tips to help you prepare your Etsy shop for success in 2023!
Revise your SEO
Having up-to-date SEO for your products' listings is key to getting discovered by shoppers in Etsy search. At eRank, we provide dozens of tools designed to help you find the search terms that work best for your listings' titles, tags, and descriptions.
Here are two tools that make it easy to both determine the seasonality of keywords and predict upcoming search trends.
Monthly Trends: Use this tool to browse the most popular Etsy keywords in over a dozen categories. It includes the previous 15 months of search trend data for each category. This allows you to view when season-specific search terms peak in popularity. This way, you can strategically incorporate them into your SEO well in advance.
Trend Buzz: This tool displays current trending keywords on Etsy and other marketplaces (both online and brick-and-mortar). You can also use this tool to find trending products, recipients (men, women, pet, etc.), styles, and materials on Etsy. This makes it easy to spot emerging search trends and incorporate them into your listings accordingly.
Use your own work as inspiration
Do you have specific listings that outperformed the others by leaps and bounds this year? Use them as inspiration when you create listings for new products or revise your current listings for the upcoming year. Was there a certain term in their titles, tags, or descriptions that frequently appears in Monthly Trends data? Make note of any high-performing keywords and make sure to use them when you list similar products in the future.
Our Monitor tool is great for tracking where your listings appear in search results for specific terms over the past 14 days. Enter up to 20 search terms and Monitor will scan the first two pages of Etsy search results for your listings. Use this tool to see which of your listings are ranking the highest for search terms specific to your niche. Use these listings as inspiration for your new creations in 2023.
Adjust your pricing
Due to the current economic situation, many of us have found that the price of our materials increased this year. This means that now may be a good time to reevaluate the price of your items.
eRank's Profit Calculator helps you determine the estimated cost of creating and selling your items. This will help you predict and assess your profit margin for each item you sell.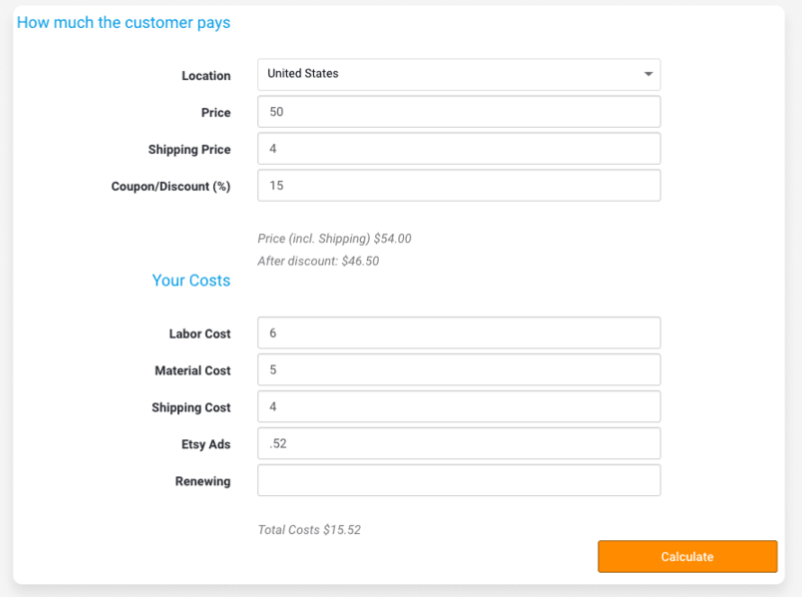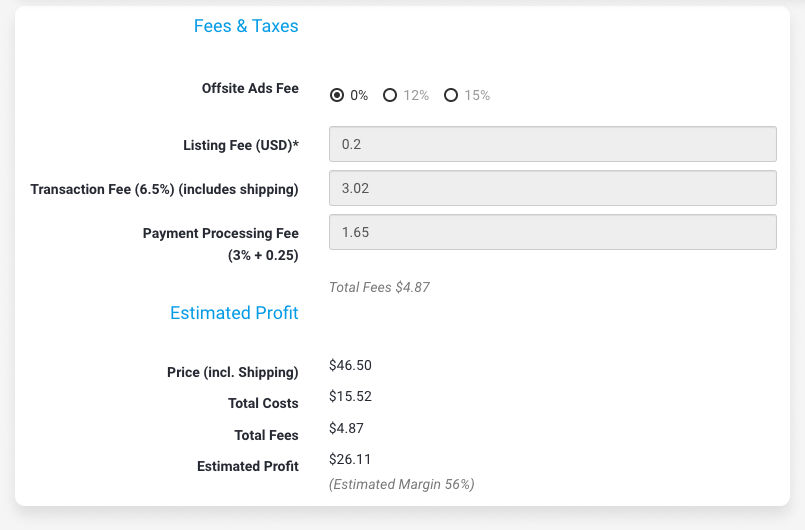 Make your social media content stand out
Many of us are prone to dropping the ball when it comes to posting on social media during the chaotic holiday season. January is the perfect time to get it rolling again.
Use free graphic design platforms to create strong and cohesive branded content that will stand out on your followers' feeds. Canva and GIMP are two great platforms with easy-to-use design tools. eRank also has a Color Thesaurus that makes it easy to find the perfect colors for revamping your brand's aesthetic.
Try setting aside time each week or month to batch a variety of content using these tools. You may find that maintaining your shop's social media presence isn't that difficult after all!
Conclusion
Some of us might be tempted to step away from working on our shops after the holiday rush dies down. However, now is the best time to reflect on the past year and make the necessary changes to maintain optimal SEO, products, pricing, and branding. Hopefully, the tools we've mentioned here will help you continue to grow your sales in 2023!
RESOURCES
Digital Marketing Tools For Etsy Sellers — eRank Blog
Etsy SEO Basics — eRank Blog