Publication date: June 16th, 2023
Reading time: 5 minutes
Have you thought about how user-friendly your Etsy shop is? To help you compete in such a crowded field as Etsy has these days, every bit helps! Here are six tips to ensure that your Etsy shop is as easy for customers to navigate as you can make it.
1. Use high-quality product photos.
Yes, we've said it before but only because it's true! Quality product photos are vital to your Etsy shop's success.
Invest in a quality camera to capture clear, high-quality images
Always use a tripod (they make them for cellphones if that's what you're using)
Natural, indirect sunlight is wonderful if you have it
If you don't have any-time access to consistent natural sunlight, then buy the best lights you can afford. And be sure they are all the same type of bulb: either incandescent, fluorescent, or LED. (Otherwise, your camera gets confused.)
Showcase your products from multiple angles. Provide close-ups to highlight details and if it's a vintage item, to show any flaws. Ensure colors are accurate; images well-edited. Help shoppers to visualize the product in their hands.
Axiom: Shoot your photographs as if there were no description; write your description as if there were no photographs. And speaking of which, that brings us to listing descriptions.
2. Write clear and engaging product descriptions.
The goal here is to craft descriptions that are compelling and concise. It's hard to do both!
Convey the essence and benefits of the product
Provide all relevant information: size, materials, age / period, condition, unique features
Avoid jargon
By avoiding jargon and focusing on storytelling, you can captivate your target audience and encourage them to make a purchase. Pro tip! At the end of your descriptions, add links to related items in your Etsy shop. Ex: earrings that match the necklace in this listing. Or the same design in another color. Or another piece from the same period. You get the idea. The longer you keep visitors poking around in your shop, the better it is for your Shop score.
Do you struggle with writing? Is English not your first language? Now, you can ask an artificial intelligence (AI) chatbot like ChatGPT for help. We have a recent blog post about that; we'll link it here at the end under Resources
3. Make your shop easy to navigate.
Organizing your Etsy shop into well-defined sections makes for easy navigation. Etsy has a good article about how to set those up; we'll link that at the end here too. Your aim is to avoid overwhelming visitors with a mixed jumble of too many products. You get 20 sections; use them!
Make it easy for them to find what they are interested in. Most Etsy shoppers don't come directly to your shop from a link. They come via Etsy search or an ad to a product in your shop. If you manage to wow them enough that they stay to check out your storefront, help them find at a glance more of what they are shopping for today.
Group similar items together
Use sensible, intuitive labels
Include good trending keywords!
We know Google crawls Etsy shops, so choose some trending keywords for your shop section labels. Then, at least once a season, review and update your shop sections as your inventory mix changes.
4. Optimize for search and filter options.
Speaking of jargon, "optimize" here means to improve the discoverability of your items for search engines. That is, SEO: search engine optimization. If you've used eRank awhile, you know it's crucial to optimize your listings with relevant tags and keywords.
To enhance on-site searchability, Etsy also offers categories and attributes. Use them! For guidance on choosing categories for your product, check out this handy Keyword Tool chart, "Most Popular Categories." (It's next to the Most Popular Tags word cloud.)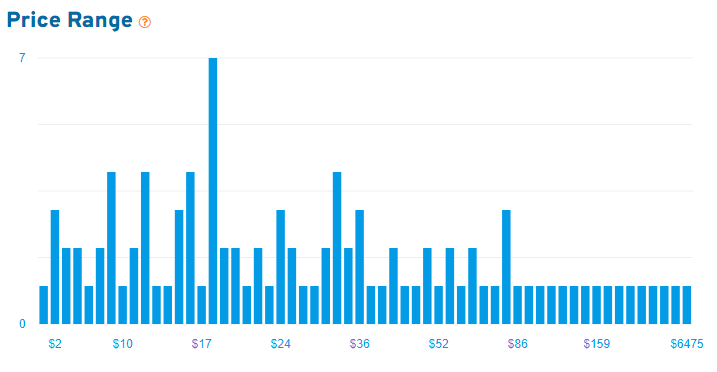 Take advantage of Etsy's search and filter functionality. Etsy offers these to make their site more user-friendly for shoppers. But providing multiple options for them to refine their search results is not just for shoppers. Using every relevant category and subcategory tells Etsy more about what your product is. This helps your items appear in Etsy search more frequently.
5. Post comprehensive shop policies.
Trust and transparency are important to buyers on Etsy. In your policies (or FAQs), strive to address any question a shopper might have. Because rather than message you, some will just move on to another shop instead.
Shipping options
Processing times
Cancellation policy
Return policy and any related fees
As issues arise, amend your policies!
Comprehensive shop policies make your shop more user-friendly. They also help you, by cutting the number of customer queries you get. And they can cover you in the event of a problem, especially if Etsy gets involved. That said, spelled-out policies should cut down on that too, if you can respond to a customer by pointing them to an existing shop policy.
6. Provide prompt customer support.
Exceptional customer service can set your Etsy shop above your competition. Respond professionally to inquiries, before and after the sale. Setting up automated responses for frequently-asked questions will save you both time. And strive to make resolving an issue a positive experience. (Within 24 hours – before Etsy gets involved and solves it for you, out of your own pocket: ouch!)
Making your Etsy shop as user-friendly as possible will pay off! Because positive reviews and word-of-mouth recommendations grow your Etsy business. And happy customers come back!
RESOURCES
Can AI like ChatGPT Help Your Etsy Shop? from eRank's blog library
How to Create and Manage Shop Sections Etsy Seller Handbook
7 Factors that Affect Rank on Etsy by Starla Moore, Handmade Alpha Academy