Reading time: 17 minutes
Could you use some free online tools for your Etsy business? Hi there! I'm Etsy Coach Starla Moore here with 10 free tools I use all the time for mine. And I've got lots of tips too for using these for everything from Etsy SEO to marketing your Etsy shop, from making listing videos and banners to customer email lists. And finally, how these can help organize both your business and family life.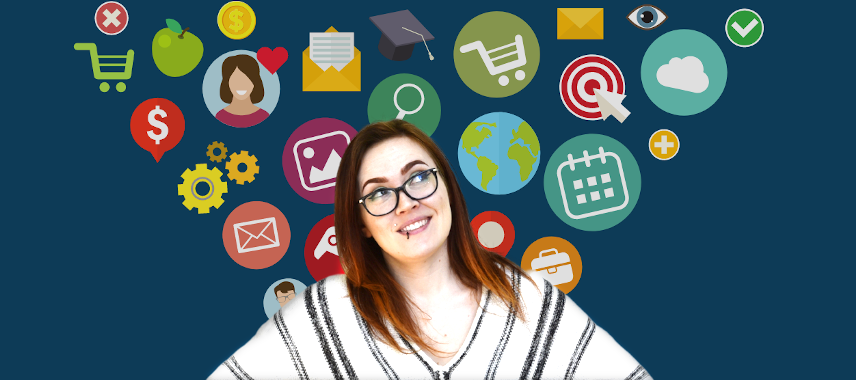 1: eRank, for your Etsy SEO and so much more
One of my favorites! Now (full disclosure), I have eRank PRO because I work for eRank. But I don't get paid to recommend eRank. Nor do I get compensated in any way if someone signs up. And with that out of the way, let's get on with why I recommend eRank so highly. eRank's Free plan is a really great place to start if you're new to Etsy SEO.
Now, some eRank tools have quotas on the Free plan. So you're not going to be able to do thousands and thousands of keyword queries in one session. But the quotas reset every 24 hours. (I'll include a link to eRank's Plans page here at the end under Resources. That way, you can see which tools are on the Free plan and how many look-ups you get per day.) For example, with the Keyword Tool you get 50 look-ups a day. And you can do 25 Listing Audits. That feature performs an audit of any active listing in your Etsy shop and offers suggestions for improving your SEO.
On the other hand, on the Free plan eRank will analyze the performance of up to 100 of your listings. You'll see a report with stats on each one: how old they are; when they were last updated; views; visibility score; and more. Which makes it easy for you to identify your best- and worst-performing listings. That way, you can prioritize which to work on and which to leave alone.
Rank Checker's another favorite. It tells you where your products would appear in Etsy search for a typical shopper, stripped of factors like personalization or location or ads. You get 10 Rank Checker look-ups per day on the Free plan.
Of course you get a lot more on the paid plans. (Their Basic plan is $5.99/mo and PRO is $9.99/mo.) But eRank's Free plan is fantastic for those who are just starting out. As well as for those who don't know much about Etsy SEO. And also for anyone who just wants to try it free for awhile to see if they find it useful.
In fact, I highly recommend that everyone get the Free plan to start with. And do it! There's no reason not to: I mean, it's free, right?
2: Canva, for creating Etsy marketing photos, shop banners, and covers
I love Canva! It's super easy to use. You can create your own designs, or you can work with some of their templates. They have ones for social media you could use for everything from Facebook covers to YouTube thumbnails. You can make PDFs; you can make some little worksheets for your kids to keep them busy this summer. Really, there's so much that you can do with it.
For example, say I selected "summer Instagram post." I could choose one of their photos, or I could upload one of my own. Next, I can change the text; I can add effects to the text; I can animate it and make a little video. Granted, a lot of the features are on their paid plan. I believe that the Canva Pro membership is over a hundred dollars a year. So it is quite pricey but there is a ton that you can do with the free version! I used the free version for around four years before I got the paid version. And it's one of my favorite business purchases that I've ever made. I did a recent step-by-step demo of Canva for my YouTube channel. I'll link it here at the end in the Resources section.
3: iPiccy, for editing Etsy listing and marketing photos
This is what I use instead of Photoshop. I've never owned Photoshop, and I haven't used it in years. So if you're familiar with my work, all of the crazy edits I do? They were all done with iPiccy. I love iPiccy because it's super easy to use. For example, I can upload a stock photo, then play around with the exposure. I could lighten or darken the background, adjust the contrast, or sharpen it. I could increase the saturation overall, or choose just one object in the picture and use the manual brush feature.
iPiccy's got quite a few tools that Photoshop has. You can do face editing. For instance, you could airbrush yourself: get rid of wrinkles; whiten your teeth. Even make your eyes or hair a different color. I use it for my jewelry product photos. For those, I like the "eyes bright" feature; it can really make it pop. While it doesn't work on all jewelry, it sure does wonders for some. It refines the saturation and the contrast, it darkens darks and lightens lights, and that makes the piece stand out a bit more. I especially like to use it on silver because it makes silver look nice and shiny.
I know Photoshop can do all this and more, but iPiccy is just laid out in such a way that you can jump in, upload a picture and edit it in five minutes, and just be good to go. iPiccy's got really fun filters. You can also do really cool overlays. You can upload your own (which is what I usually do). But they've got default overlays you can play with.
And with iPiccy, there is only the free version. There isn't a paid version of iPiccy. It's not an app or software that you have to download. You just go to the website; it is a photo editing website. I love it.
4: Trello, for organizing your Etsy business, tasks and marketing
This next free tool is one that I cannot live without! I use it every single day, to organize every part of my life. I use it for my marketing; I've used it for everything that I've posted on Facebook for Handmade Alphas. I use it to organize the book I'm writing; I use it to organize my AlphAdapt, the new Etsy shop that Amber and I are running. That free tool is Trello.
I schedule every single thing I do in Trello. For instance with my Handmade Alpha posts, I put in exactly what the post content is going to be. That way, I can just copy and paste it straight into Facebook and Instagram. I can specify where I'm posting it – LinkedIn, Instagram, in my Facebook group, Facebook email – these are all labels that I've created.
I can make labels for whatever I want. Say, one for high priority. And I can use colors for its status. Toggling a flag on and off tells my partner I've seen it. I can add members to any card, so if I have people working with me, I can say, "Hey, Marc! Can you post this?" And there will be a little Marc icon, and then Trello will generate a notification for Marc that he needs to do whatever is on that card. On any particular task's card, you can create a checklist, and tick each item as it's completed. You can add attachments to cards; you can enter dates, then get flagged for what is overdue.
Even big companies use Trello! In fact, there are several high-profile game developers that I follow and for their changelogs, they straight up just share their Trello boards! You can see exactly when they're doing things, like when they plan to release updates. First Four Figures does the same thing with their statue launches. Every time they plan to release a statue, they show you well in advance what day it's going to go into production, what day it's going to ship. And to do it, they just post their Trello.
I really love that you can just grab cards and drag them to move them around to reschedule them. It's so easy to use. And so easy to customize for your own organizational flow. You also have this feature called power ups. Everybody gets one free power up when they join. I strongly recommend you choose the calendar power up! It is the only one I would recommend if you've got a free membership and therefore only get to choose one.
I love Trello. I have so many boards! As I mentioned, I use it to organize the book I'm writing. And we have one that's just a family planner, where we put fun things that we want to do. We're thinking about doing one with Amber Marie for fitness, where we do an accountability thing with goals and post our progress. It's so much fun! Now, you can get lost in organization and planning, so just make sure that it's something that you will actually use. Otherwise, you won't derive much benefit from it.
5: MailChimp, for creating an email list for your Etsy business
Now, MailChimp is tricky to cover here or in my YouTube videos because it could violate GDPR (General Data Protection Regulation), the Data Protection Act that was passed by the European Parliament, the Council of the European Union and the European Commission. I really can't teach much about it because there are a lot of legal issues that come with having a mailing list. All to do with GDPR and in the US, the CAN-SPAM Act of 2003. The CAN-SPAM Act is a law that sets the rules for commercial email, establishes requirements for commercial messages, gives recipients the right to have you stop emailing them, and spells out tough penalties for violations. And in addition to these two, there are a bunch of newer ones, too. There's one just for California; really, they're popping up all over the place now.
Now, MailChimp does a very good job of helping you with all that. And MailChimp also helps you with spam prevention as well when you send out your emails. They're recognized by every major mail provider, at least in the US and the EU. For the most part, unless you do something super scammy, your emails won't go to people's spam if you're using MailChimp.
So, I can't teach you anything further about MailChimp here. There are legal things that you'd need to read up on first. I do teach how to use MailChimp in Handmade Alpha Academy, which opens for annual enrollment in June. I can teach it there because it's a closed environment where I can work one-on-one with students and make sure that they're not doing anything illegal. But if you don't have the money to invest in Handmade Alpha Academy, you can find tons of free videos on YouTube by MailChimp.
On MailChimp's free plan you can both build your email list and create your emails. The free plan includes up to 2,000 contacts and 10,000 sends per month, with a daily send limit of 2,000. It's pretty easy to figure out but if it confuses you, remember that MailChimp hosts plenty of tutorials on YouTube.
6: Sendtric, for countdown timers to put in your Etsy business emails
Now to go with MailChimp, I also love Sendtric! You've probably seen their cute little countdown timers. You can generate countdown timers that you can put anywhere you can add code. You can grab a link and stick it directly into your MailChimp emails; they've got a code section. You can put it on your website if it has a custom code area. (Just be sure when you're pasting your code into your website that you're not messing with any other code.)
Sendtric is really cool – and it is indeed free. I've heard people say, "Oh, I love Sendtric but it's too expensive!" And I'm just so confused by that because you do not have to pay for this! I believe Sendtric does have some plan that you can pay for. It comes with a bunch of other stuff like font options and whatnot. But I've never needed anything other than what's on their free plan. Major businesses use Sendtric and they use the free version of it, too. I know because that exact free-plan font shows up in tons of emails I get. Check it out!
7: Three free sites I use for beautiful stock images
Next we've got three websites that all offer pretty much the same thing. So, it's like having more places to shop, giving you a greater chance to find exactly what you want – and for free! These are websites for stock images that you can use for marketing, or for whatever you want to use them for. The first one is PixaBay; the second one is Pexels; the third one is Unsplash. And I use them all for different things.
I primarily use Pixabay when I'm looking for things that are a little bit more fun. For example, it has animated images, cute little vector graphics and things like that. Recently I used some transparencies with birds and leaves and these were painted. (You're not going to find illustrations on either Pexels or Unsplash.)
Pexels is more styled. While they also have a stock video section that you can use, they tend to have more still photographers. And they've got a lot of really nice photos! I love going through their home page as well because the images there are arranged by color. This is a site I use a lot in my marketing.
For quality photos though, I find that Unsplash is the one I prefer; I tend to like their photographers a little bit more. I use them a lot in my marketing too, for Facebook posts, etc. For your Etsy shop, you might find something you can use for your shop cover images. Especially those of you who change those frequently, as the seasons change, for example.
In short, I use PixaBay for illustrations, videos and and vector graphics. And for quality still photos, Pexels and Unsplash.
8: Cozi, for organizing your Etsy business and your life
This is one that Marc and I have been using for years now and it is the only way that we keep ourselves organized. We even use it for our grocery lists! We have the paid version of Cozi ($30/year), but we used the free version for a long time before we bought the paid. With Cozi you can connect everybody in your family. You can put your spouse on there, and your kids if they've got phones.
While you can choose to use it just for your family, you can put co-workers on there if you want to use it for work. You can have your full schedule on there and everybody on the schedule will get notifications. And Cozi makes it easy to select who gets notifications for what thing. So, if you have a team of five or six people you work with, this can be really beneficial because you can separate different tasks for different people and those individual people will get notified.
Cozi's super user-friendly and easy to figure out. There's not a lot of like crazy stuff all over the place; everything is exactly where it feels like it should be. Really, this is one of my favorite apps for home life. It keeps me organized! If we know that there's something coming up, we immediately stick it on the calendar in Cozi. For example, when I want to schedule a live stream, the first thing I do is check Cozi for what else we have going on that day.
I use it for all of my personal stuff too, like scheduling haircuts. And if you're as bad as I am about remembering stuff, you can set up multiple reminders. For example, if I have a haircut coming up, I'll do one two days before, and another a day before, and then maybe four hours before my haircut. And I'll get notified every single time. So I eventually got the paid version. But there's really not all that much you get with it. You can save birthdays with the paid version, which is important to me because otherwise I'd forget everybody's birthday. And the paid version is ad free, whereas with the free version you get a few ads. Nothing that impairs usability. Definitely start out with the free version; it might be all you ever need.
9: Motionleap, for creating motion graphics and easy Etsy listing videos
Motionleap (formerly Enlight Pixaloop) is an easy-to-use app for adding a little animated magic to your images. In fact, I've got an entire video devoted to it that I posted to my YouTube channel around holiday time last year; it was still called Pixaloop back then. They've since rebranded as Motionleap, but it still does the exact same thing. I'll post a link to my video about it here under Resources. Note that it's an app, available for Apple and Android in the app store.
You can add motion graphics, you can add sound, you can add things that fly around. For one I did, I added little butterflies flying around a key. It's super duper easy to use: you just drag and drop the graphics on to it. I have their paid version and I think it's totally worth it. Because you do get so much more. Motionleap is a really cool app; you can be pretty creative with it. I just spent almost a half hour animating a single picture because you can just go nuts with it.
Tip! When you open up the app you will get a pop-up prompting you to pay. Which is why a lot of people think that there's a paywall. But you can just close it: there's a tiny x in the top right corner. So just keep in mind that there is a pop-up that will make you think that you have to pay but you don't.
10: Marco Polo, for quick communication with business team members and family
Since October 2020 when my partner Amber Marie and I started planning our new Etsy shop, this last free tool has been an indispensable part of our lives. It's how we communicate. The Marco Polo app is a virtual walkie-talkie. Basically, it allows you to send little video messages – perfect for when you don't want to talk on the phone.
Amber and I are both introverts and there are times when neither of us wants to sit in a Facebook call. So instead, what we do is send video messages back and forth. That way, we can reply to them at our own convenience. It is such a great business tool for collaborating. So much easier than having to schedule a conference call or typing out long messages. I particularly hate replying to long messages that interrupt me when I'm trying to do something else.
I usually Marco Polo Amber while I'm putting on my makeup. She will Marco Polo me while she's working on her business. It's just a quick and useful way to communicate. I've got the free version, while Amber prefers the paid version. She can put all kinds of stickers on her screen and do all kinds of fun stuff I can't do with the free version. But I've been using the free version forever and I love it. Super easy to use and it's really fun, especially if you've got business partners and you're an introvert like me. Instead of getting stuck in long conversations at inconvenient times, you can just Marco Polo at a time that works for you.
Similar to FaceTime, but it doesn't require you both to be on your phones at the same time. Instead, the messages work like texts, viewable later. You can doodle or type text on the screen before or during your video messages and it even has filters you can choose.
Why use Marco Polo instead of say, Instagram, WhatsApp or Facebook Messenger? For one thing, I like that it's not tied to a larger social network, so it's more intimate and less noisy. While other apps do offer some of the same features, I prefer using Marco Polo because I like being able to send messages with full video. Also, I find it more convenient because you've got all your Polos saved. And the videos, which you can browse back through, are stored online, so they don't take up tons of space on your device.
And for me, its notifications are actually useful. They tell you when a colleague begins viewing your latest video message, and when they're recording one that's viewable. It even tells you when their internet connection is spotty and causing a transmission delay. And it works if you're Apple user and your business partner is an Android user, or vice versa.
So, those are my top 10 favorite (and free!) business tools. The ones I use just about every day: eRank, Canva, Trello and Cozi. Mailchimp I use several times a week. And the rest I use regularly, week in and week out, some of them for years now. I absolutely love everything that's here. Hopefully, you'll find at least some of them useful for your Etsy business, too.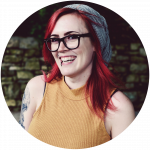 Starla Moore, CEO Handmade Alpha Academy
RESOURCES
This blog post is based on an episode of my Friday Bean on YouTube.
Here's the hands-on Canva demo I mentioned that's on my YouTube channel
Links to the 10 Tools
Here are the three websites I use for free stock images:
I've written several other blog posts for eRank. Here are a few recent ones: