Published on: January 12, 2023
Reading Time: 7 Minutes
Have you considered branching out from Etsy to sell your products on different platforms? In the previous post in this series, we compared selling on Etsy with selling on Amazon. As we mentioned there, Etsy is an ideal place to start a handmade business. Once you are up and running on Etsy though, what next?
You can choose to use the same brand you do on Etsy. Establishing a presence in other marketplaces can help you expand your customer base and grow your sales. Or you can start something new. It can be an offshoot, or an entirely different business.
Today, we will be comparing Poshmark, eBay, and Facebook Marketplace. These marketplaces work especially well for those who sell second-hand or vintage merchandise. So, if you could use another stream of income and could sell handmade or pre-owned items, read on!
Poshmark
Poshmark is an online marketplace for new, secondhand, and vintage fashion, home goods, and electronics. It's primarily known as a hub for resellers of clothing and accessories.
Creating listings in your "closet" is easy. Simply take your product photos using the in-app camera. Next, input the item's information. Then publish. Added benefit: once you start making sales, Poshmark will even foot the bill for your shipping fees.
Vanessa, owner of boho jewelry brand Livin Freely, also resells clothing and accessories on Poshmark. "I think they are both super user friendly and I've had the most sales on those platforms," she says.
"One of my favorite things about selling on Poshmark is that they make shipping incredibly easy. They have a flat fee of $7.67 (USD) that is paid by the buyer and you can ship up to 5 pounds with that label. Shipping is Priority Mail so it gets to the buyer quickly. Poshmark is also really great about not allowing returns unless something is damaged or not as described."
This platform's algorithm is unique. "Poshmark has a 'share' feature that helps give your items more exposure and keeps them near the top of the search," Vanessa says. "They aren't a 'list it and forget (it)' platform like some others." Each time you share a listing, it gets a sizable boost in search results. You can share your listings as often as you'd like – in fact, it is encouraged by the platform.
Drawbacks
Despite the "share" feature being very useful for novice sellers, who may otherwise struggle to get their listings found, seasoned sellers may find themselves frustrated that their carefully-crafted SEO isn't as impactful here as it is on other platforms.
Poshmark's selling fees are another potential drawback for some. At a flat $2.95 USD for orders less than $15 USD and 20% for orders greater than $15 USD, it has relatively high fees compared to other popular resale platforms.
Also note that many shoppers come to Poshmark for a bargain. Therefore, expect that most will try to negotiate the price of a product before purchasing. You should factor this into your pricing.
Bottom line
While Poshmark is a popular, user-friendly platform for reselling, the algorithm can make it difficult to get all of your listings in shoppers' search results if you have a large inventory. The relatively high fees and constant price-negotiating mean that you will more than likely need to price your items higher than you would on different selling platforms.
eBay
eBay is a ecommerce giant with an expansive variety of categories. Setting up an account is easy and can be done within a day. Your first listings are free. Once you list more than 250 products a month, eBay will charge a $0.35 listing fee. When your merchandise sells, eBay keeps a portion of the sale. This fee (for most categories) is 12.9% of the sale price, plus $0.30 per order.
One of eBay's strengths is in the variety it offers of ways to sell. You can put your product up for auction and sell it to the highest bidder. This option offers a chance to make quite a profit – or, conversely, take quite a loss. A safer alternative is to list as an auction but set a minimum bid in advance. Or you can list it at a fixed price as Buy It Now (BIN).
Or combine these by adding a BIN option to your auction listing. That way, at any time before the auction ends a shopper can buy your goods at the fixed price you set. And if your auction or BIN ends without selling? On eBay, shoppers can indicate interest by "watching" a listing. After the listing expires, eBay give you the option to make offers to those shoppers at a discount of your choosing.
Drawbacks
Like Etsy and Amazon, eBay's low barrier to entry makes it prone to niche saturation. Additionally, the fees you pay when an item sells vary greatly between categories and can be confusing to some.
Similarly to Poshmark, shoppers come to eBay looking for great deals. Consequently, more expensive items can be difficult. Shoppers will frequently send you "lowball" offers for your items. To make decent profit margins, you'll need to price your items for negotiation by listing each at around 20-30% more than what you believe it's worth.
Bottom line
eBay is nearly limitless when it comes to ecommerce. This is optimal if you sell a wide variety of items. However, having to keep track of selling fees and constantly field offers from shoppers in search of deals can get tedious and frustrating.
Facebook Marketplace
Of all the platforms we've covered in this series, Facebook Marketplace is the most accessible. All you need in order to sell on Facebook Marketplace is an active Facebook account. Creating listings is free, and Facebook has made the process simpler and more user-friendly than the rest. Another popular place for resale, barring a short list of prohibited items – weapons, drugs, alcohol – almost anything can be sold here. Facebook's algorithm will suggest your listings to shoppers in your area. Perfect if you seek to build a localized customer base or want to save on shipping.
Drawbacks
Digital downloads are unfortunately on that short list of prohibited items. If you are a digital artist, you won't be able to sell those wares here.
And about that "saving on shipping" we also just mentioned? Meeting in-person to complete Facebook Marketplace transactions is the norm. And makes sense if, for example, you are selling something cumbersome that's costly to ship and your customer is local. But you need to be safe!
If you decide to complete local transactions in-person, meet your customer during the daytime in a well-lit, busy area. Best practice? All police stations in the US and Canada allow for the transaction of online sales to be conducted in front of their property (e.g., sidewalk, designated area, or parking lot).
Or you can decline to do in-person deliveries. Open a Facebook shop and ship via the options provided there. However, this will incur a 5% fee (or a flat fee of $0.40 for shipments of $8.00 or less). Additionally, many Facebook shoppers expect to meet in person to complete their purchases. Having to wait for delivery may be a deal breaker.
Bottom line
Listing and selling items on Facebook Marketplace is free and easy, but it's not an option for digital creators. It's also not ideal if you prefer doing transactions online from the comfort of your home.
Tools to help you expand your brand
eRank's new Sites features are the perfect tools for starting your research. Here are two Sites features worth checking out.
Site Info: use this feature to view a variety of traffic and performance stats for various online marketplaces. View marketplaces' top search keywords, traffic sources, popularity metrics, and other data. This can help you gain insight into trends and identify which marketplaces best fit your business.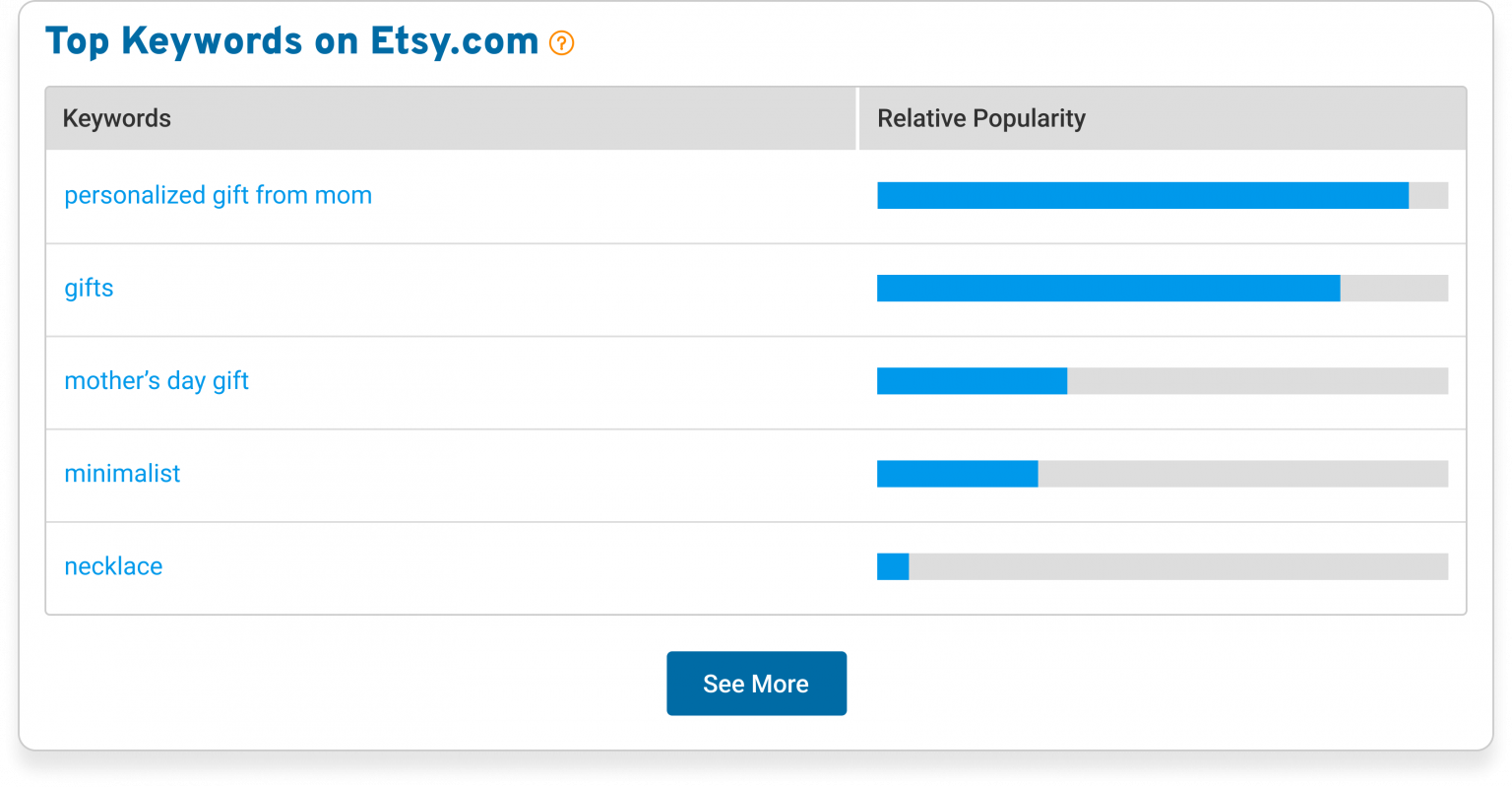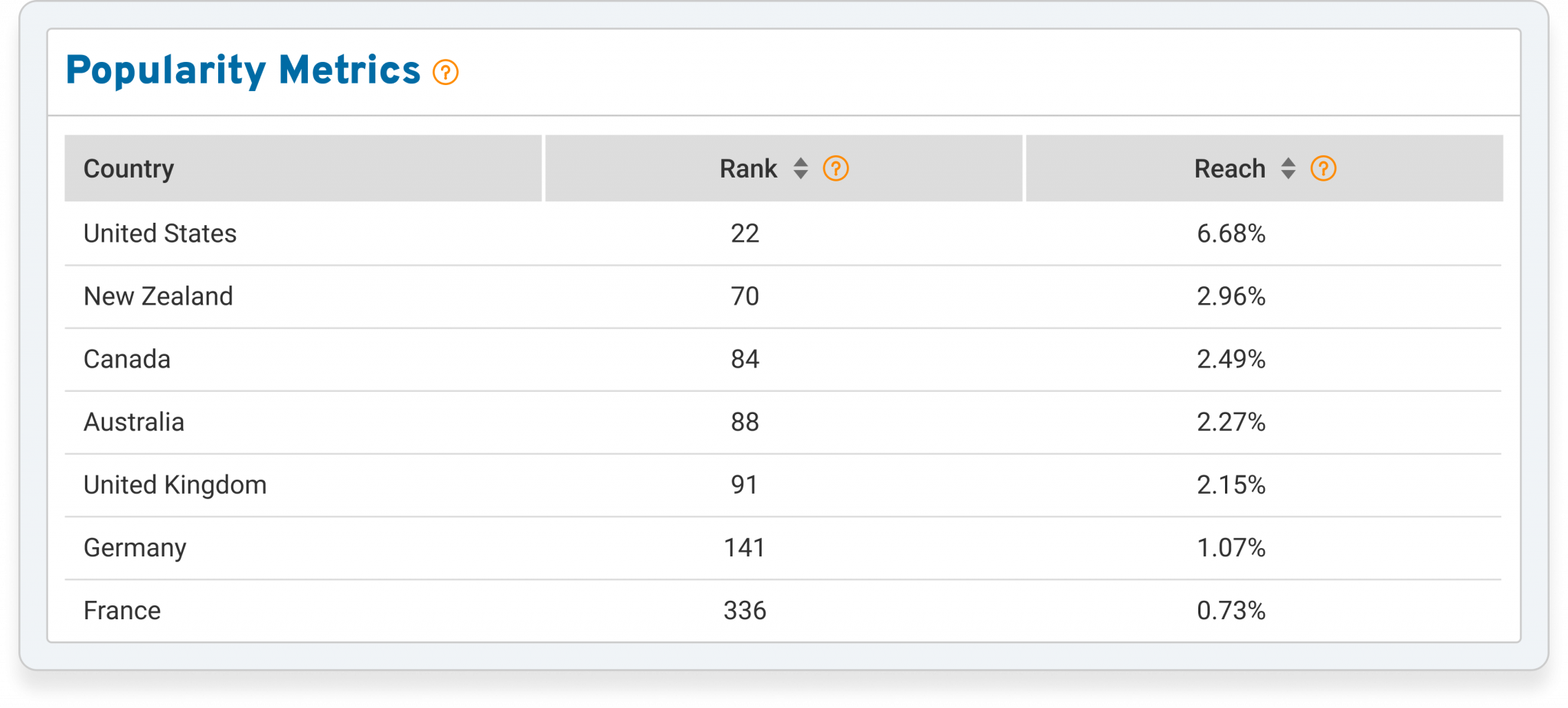 Site Lists: use this feature to keep an eye on your competitors (and other sites). Create and save lists of sites to monitor. This feature makes it easy to look up and compare the traffic stats of your competitors. It's tailor-made for monitoring competitors in different categories of ecommerce.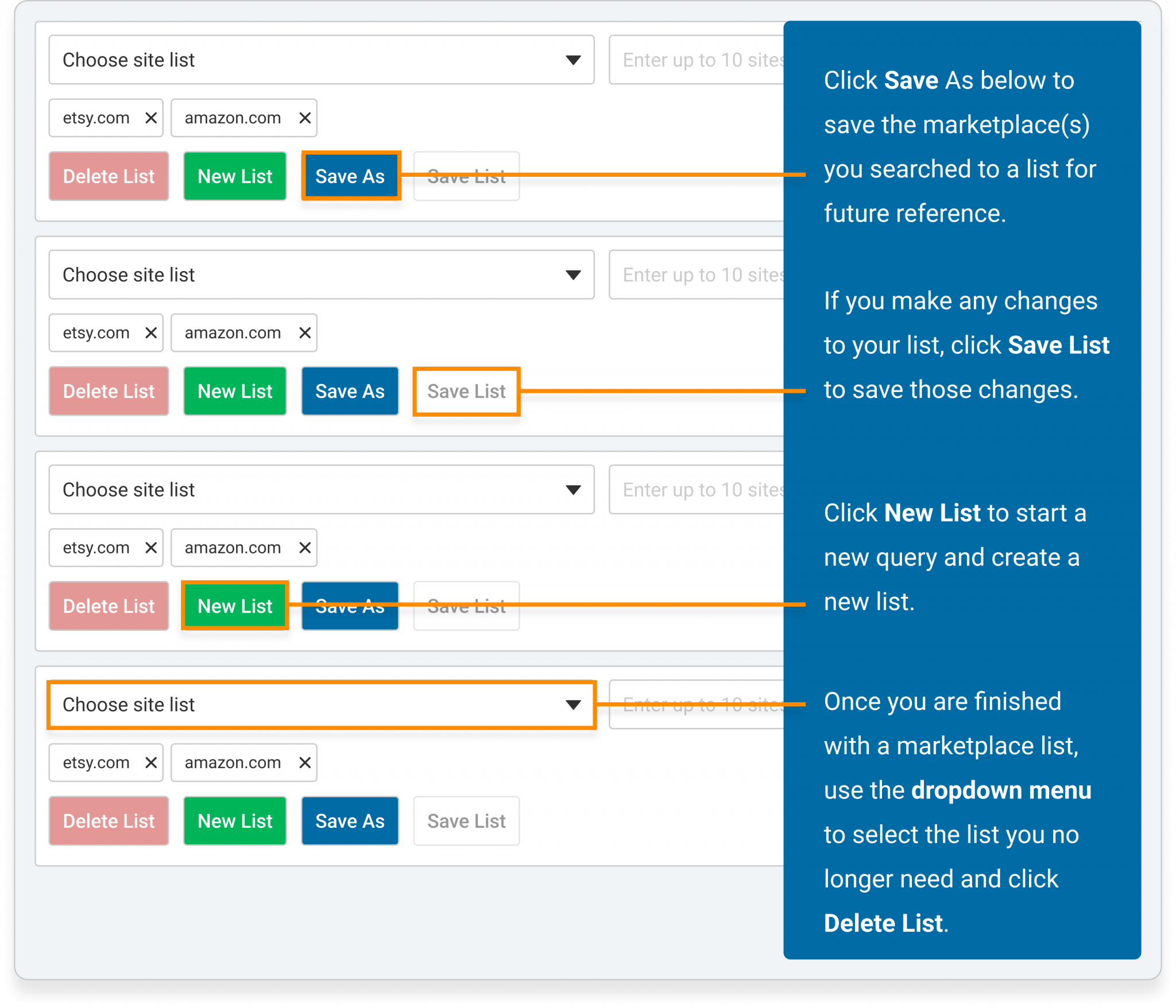 Conclusion
We hope that this two-part series is useful to you as you begin researching new marketplaces. If you are considering creating an additional stream of income selling second-hand or vintage items, you may find that one of the platforms mentioned here will work well for you. Finding the perfect marketplace to host your next business endeavor will require some exploration and investigation, so treat this information as a stepping stone in your small business journey!
RESOURCES
Comparing Etsy and Amazon – eRank Blog

Ideas For Making More Money – eRank Blog