Without its diverse group of creative entrepreneurs and their beautiful collection of products, Etsy just wouldn't be the same. That's why we like to take the time to feature some of these hard-working creators and the products they work so hard to make.
This month we are featuring Seattle-based artist Debby Neal. Debby specializes in original made-to-order artwork that she sells exclusively on Etsy. Her art has been featured in West Elm stores and is hanging in dozens of corporate and public locations around the country.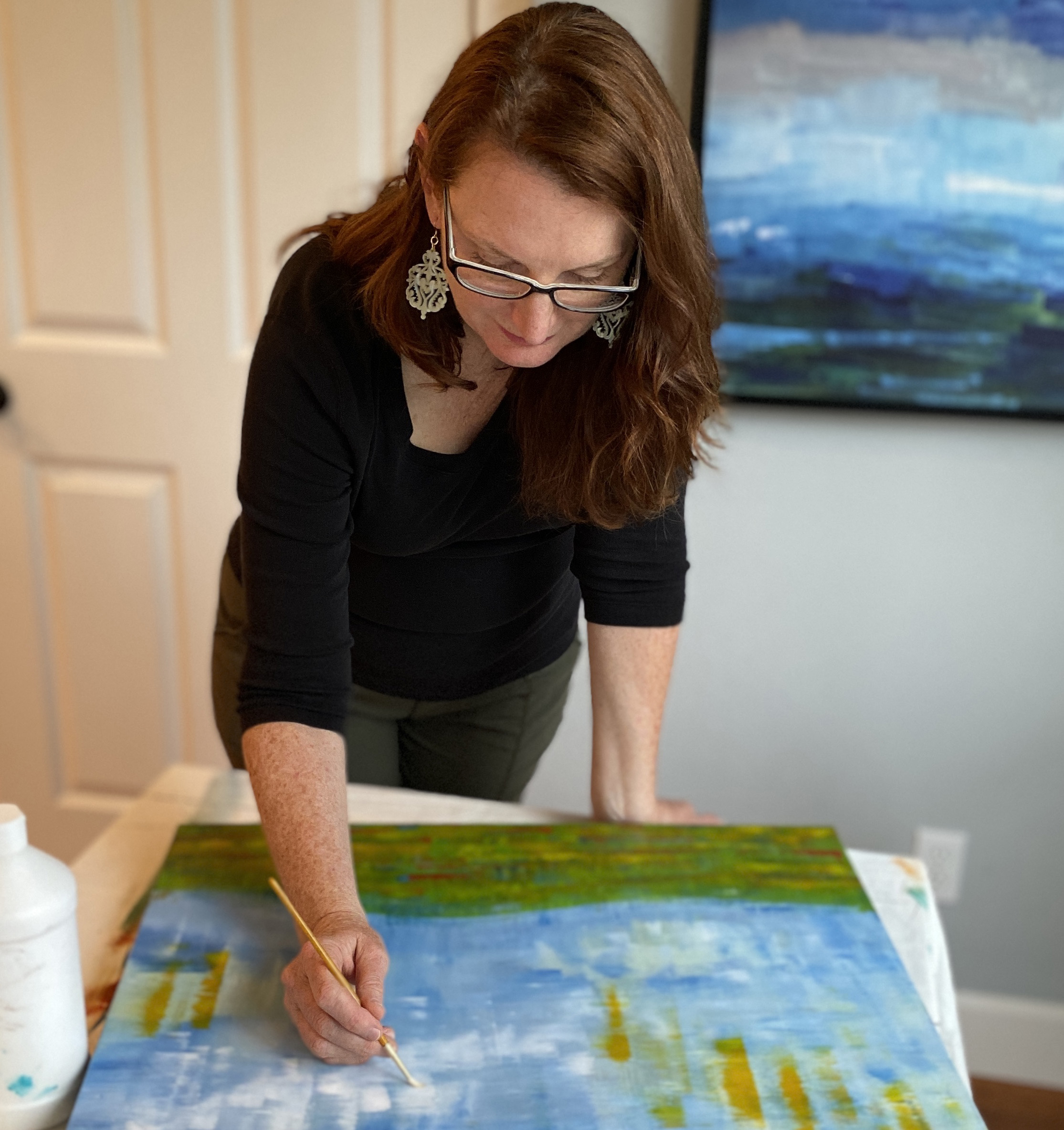 eRank: What is the name of your shop and what do you sell?
Debby: My shop is called DebbyNeal and I sell original art.
What inspired you to begin selling on Etsy, and what has your journey looked like since starting your business?
I was inspired to sell on Etsy so that I could reach buyers all over the US rather than just at local art fairs. Also, my buyers love Etsy. They tend to be upper income customers with beach homes and vacation properties. They want original art, but they don't want to break the bank. My shop gives them fast access to unique, not-mass-produced art in moments. I have many repeat customers.
I been selling my art on Etsy for just shy of 6 years. At first, I had no idea what I was doing. If I were to see my shop banner and listings from 2015, I would probably chuckle and roll my eyes. It took me a few years of hard work and research to figure out how to really run a successful shop. About 3 years ago I discovered eRank and that has been a game changer. Since subscribing to eRank my sales have skyrocketed and my shop is more successful than ever.
What would you say is your proudest accomplishment since starting your business?
Delighting my clients. Almost every week I have a former client write to me to share how much they are still enjoying their pieces. One time on Christmas day, I received a call from a client who shared that her artwork helped her through her cancer treatment and that she could not have made it without my art above her bed.
What do you wish you would have known about running a business before you started?
I wish I would have known where to focus most of my time and energy. I spent a lot of time going down rabbit holes that didn't lead to sales. It would have also been nice to know that I would experience $300,000 in sales each year once I hit my stride. That would have been inspiring at the beginning.
What is your shop's niche, if any?
My shop has a few niches: very large, oversized canvas pieces, and large canvas sets for grand spaces. Unlike most shops on Etsy, I don't sell paper prints or digital downloads. Only canvas. As far as genre, I am one of the few shops on Etsy that sells original acrylic pour painting prints.
What is your favorite eRank tool and why?
Honestly, one of my favorite tools in eRank is the sales tracker where I can see how much other shops are selling. I always pick a shop (in my mind) to compete with and try to sell more than they do. This makes it fun to try to sell more.
What is your favorite thing about selling online?
Freedom! Being able to work from home on my own schedule and with myself as the boss. Woot!
What words of motivation might you share with someone who is nervous about starting their own Etsy shop?
I would say: if you invest lots of time, use eRank and apply yourself – you WILL see results.
In a few sentences, how would you pitch your shop to a stranger?
My shop sells original, one-of-a-kind pieces that will elevate your space and uplift your mood. A large percentage of my clients continually add to their collections over time. Over 95% of my reviews are 5-star. I would love to work with you to help you select the perfect artwork!
Do you have any tips or words of wisdom that you feel sellers should know before starting their own journey?
Yes. Form your own personal Etsy community. Find a fellow shop owner or two and share your journey with them. I work with Jan Fagan of JanFaganArt. We have a Monday morning motivation call every Monday and a Thursday check-in. We discuss goals for our shops and share advice on how to sell more. I could not have done this without Jan!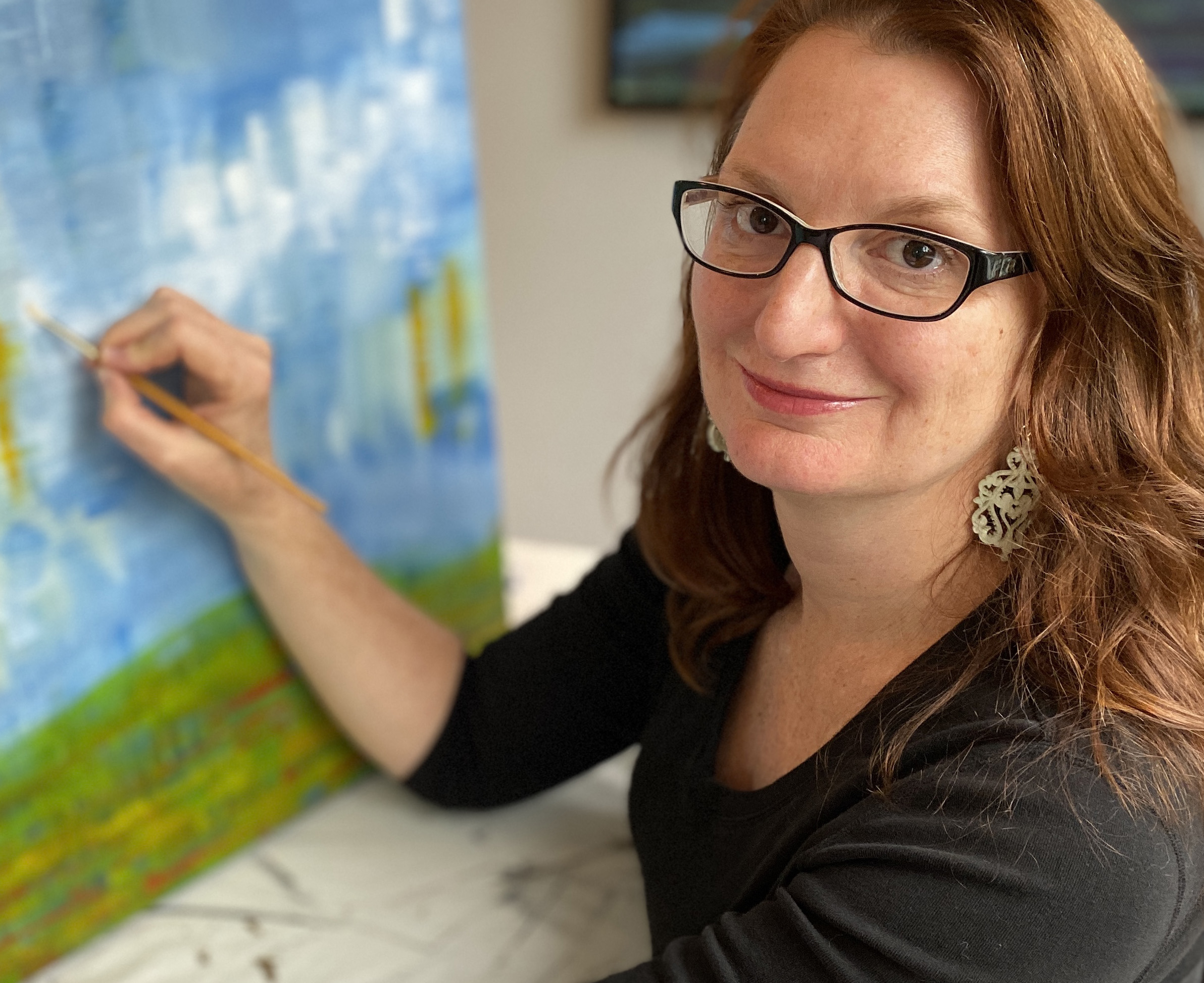 Building a successful Etsy shop can be a lot of hard work, but Debby has shown us that with the determination, the support of some good friends and the right tools, you can make it happen. We want to thank Debby for sharing her story, and we encourage you to head over to her shop and see the art she is creating.
Do you have an Etsy success story to tell? Head over to our contact form and let us know you want to share your Etsy journey.