Reading Time: Approximately 4 minutes
If you spend any time on apps like Instagram, TikTok, or Facebook, you probably know how popular quick videos formatted for the smartphone have become. Etsy has taken notice too, and they have implemented their own version of this concept into the new mobile app.
Currently, this is only available to English-speaking iPhone users in the US, but like many features, this will likely make it to other platforms and regions in the future.
Let's Explore
At its core, the Explore feature works very much the same way as an Instagram Reel, in that you create a video in the vertical format and upload it to the Etsy platform. As the seller, you do this using the "Etsy Seller" app, which can be found in the app store. Once logged into your Etsy account, you will find a "New! Try Explore" button that will take you into the Explore area of the seller's app, where you can find your stats as well as some challenges and other content.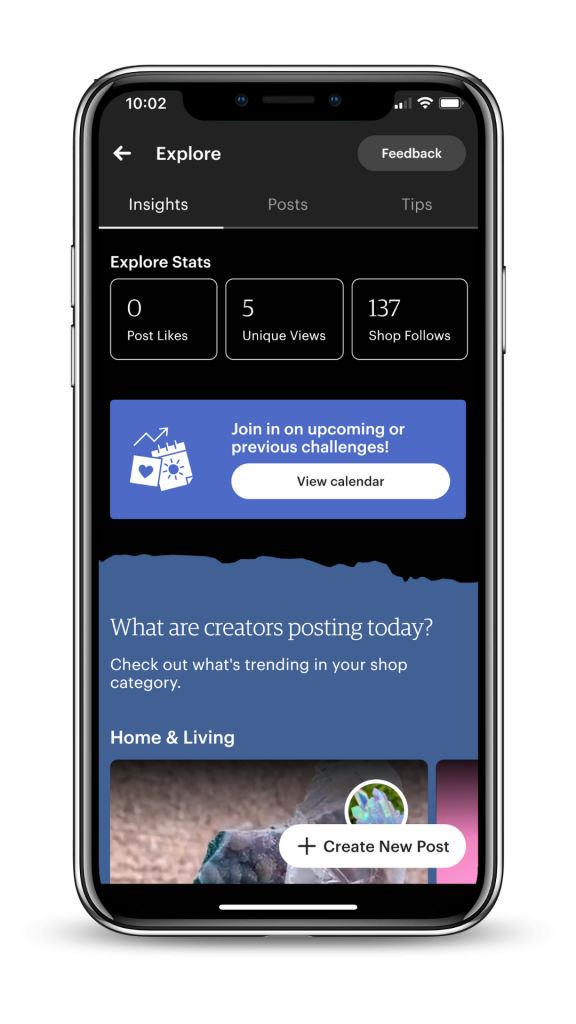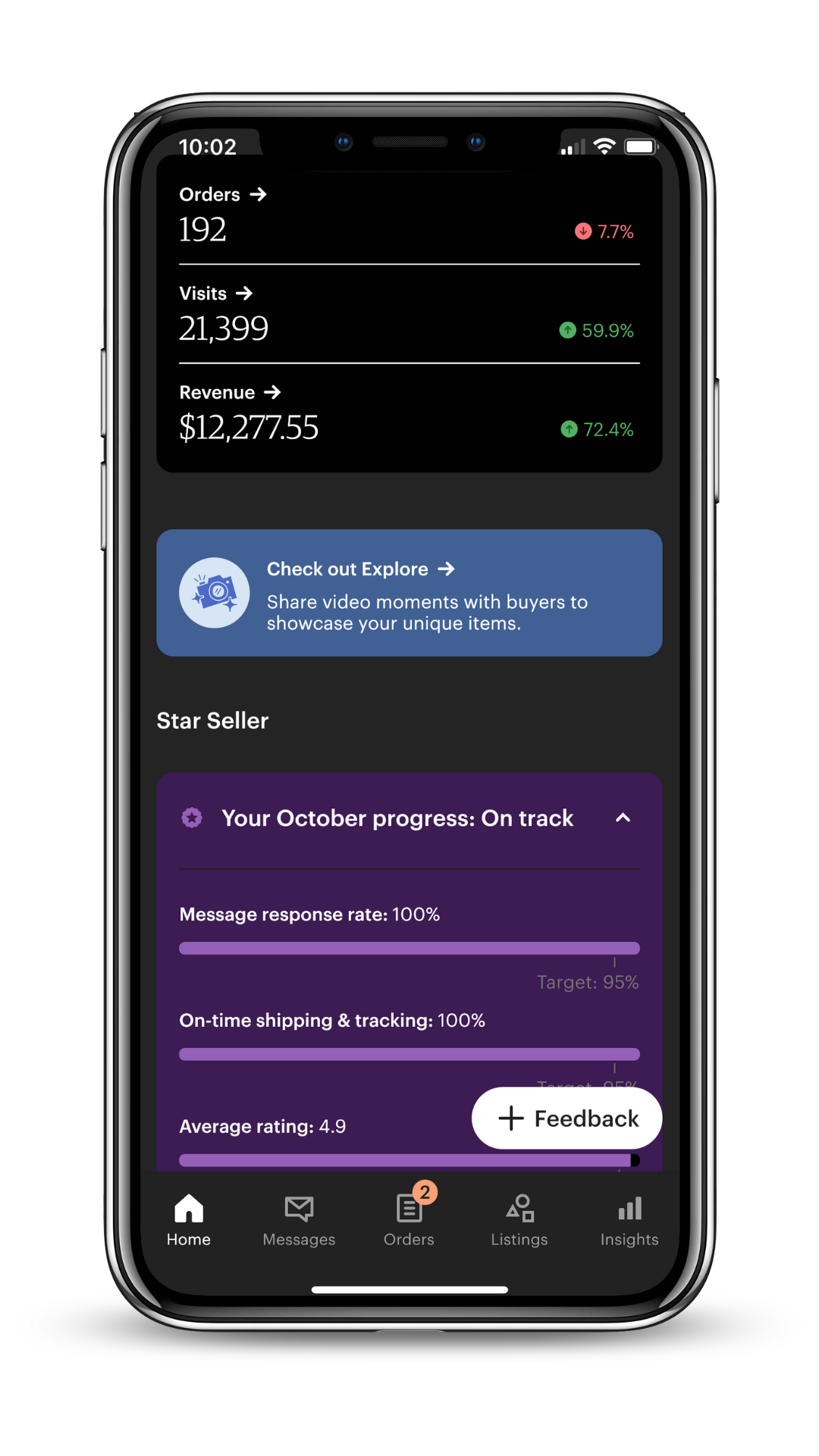 From the buyer's point of view, this seller-created content can be found in the standard Etsy shopping app by clicking on the explore tab at the bottom. From this side, the experience feels like scrolling through Instagram reels or TikTok, where you keep swiping up to see new videos play.
How Can Sellers Benefit?
Explore videos can give sellers the opportunity to show potential customers a little more about themselves and their shop. This provides a few more exposure opportunities to customers within the Etsy Ecosystem. Since your shop is linked directly to your videos, perhaps a video you make might catch the eye of someone swiping through the explore feed and compel them to check out your shop.
With how new this feature is, it will take time to see how much user interaction is created, but the bottom line is that it has the potential to drive more traffic to your shop. If you are already creating content for Reels or Tik Tok, this might be an easy way to generate more traffic directly within Etsy.
Etsy currently categorizes Explore videos into 4 different types: About me and my shop, How to Use My Item, How I Make This Item, and Memes/Skits. So, keep these in mind when creating content.
How To Get Started
Creating an Explore post couldn't be easier. Once you are in the Explore area of the Etsy Seller App, click the "Create New Post" button hovering in the bottom right of the screen.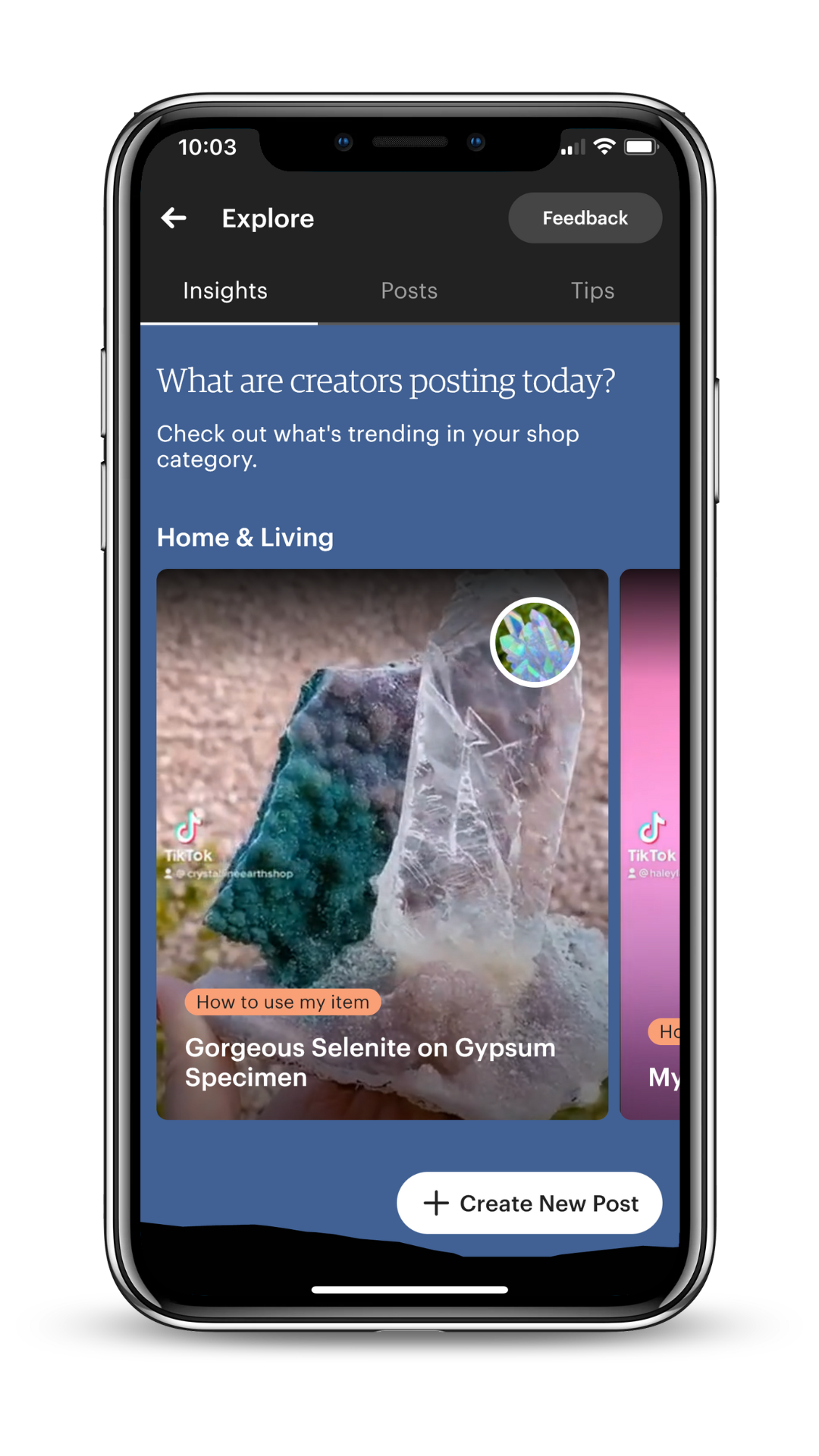 Here, you will have 4 things you need to do. First, add your video footage at the top. Within this screen, you can start a new recording or upload existing footage. For those of you who are new to creating video, Etsy provides a simple Storyboard idea below that lays out some possible parts of your video.
Once you have added your video clips you will be taken to the edit screen where you can fine-tune the clip with the tabs on the bottom of the screen.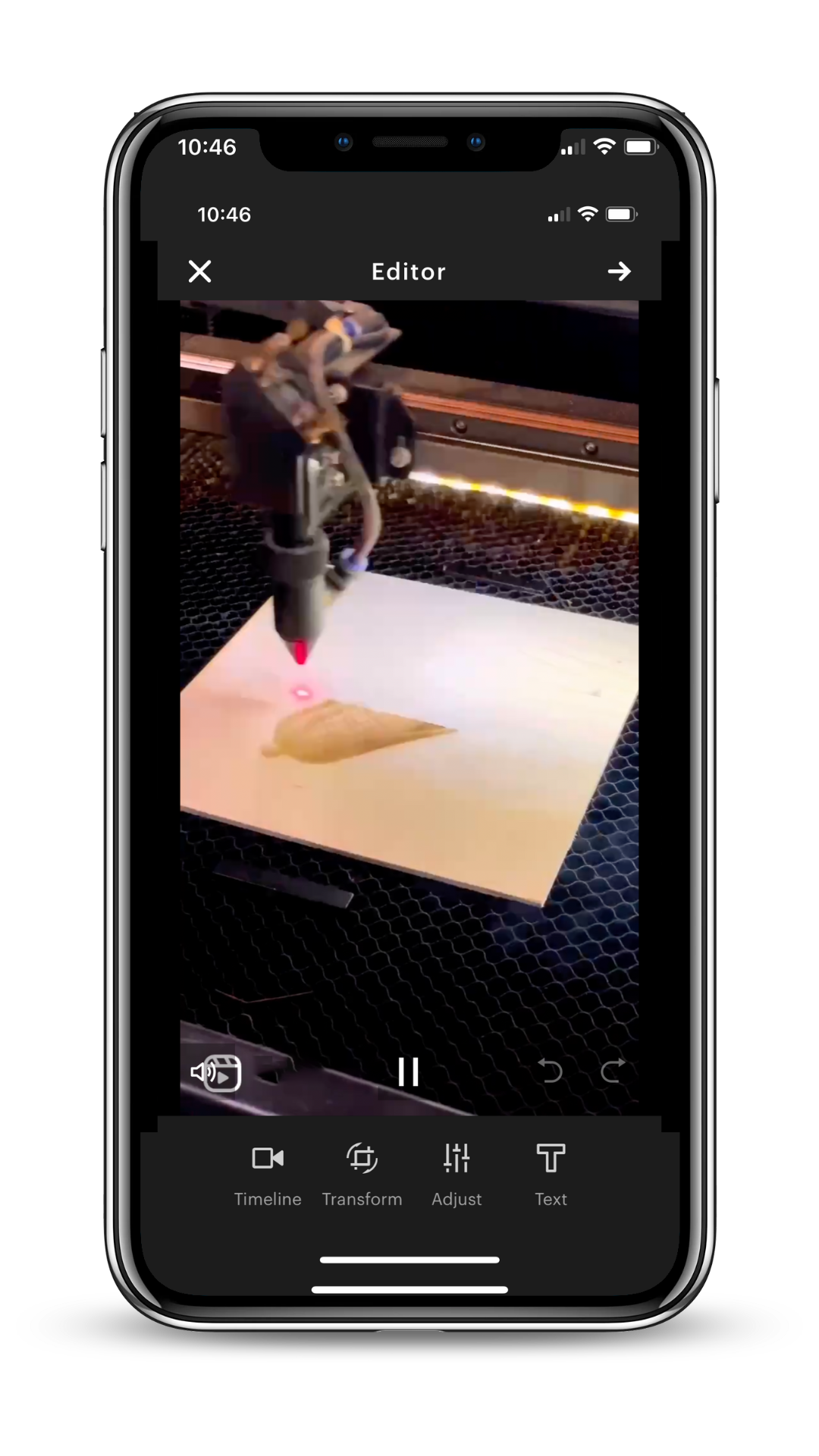 Timeline
The timeline tab allows you to adjust the start and end points of your current clip as well as add new clips to the overall video.
Transform
This tab allows you to adjust the crop of your clip.
Adjust
The adjust tab gives you a few tools to edit the look of your footage. Here you can adjust brightness, contrast, saturation, and clarity.
Text
This gives you the ability to add text overlays to your footage.
Once you have your footage looking the way you want, choose a post type that lets the viewer know what type of content to expect from the video.
After that, you can add up to 5 listings to the video which will link those products to the video, potentially providing more exposure.
The last thing to do before posting your video is to provide a caption. This caption can give a little more context to the video. There is also an area to add up to 5 hashtags to the video which can help bring more traffic.
Start Creating, Start Exploring
Now that you know what Etsy Explore is, and have the basics to upload your ideas, it's time to get started. There are so many ways to get creative with videos related to your products, and unlike other similar social media platforms, these videos can create direct links to your shop and products, so there is a lot of potential to drive more sales using this feature.
What will you create? Do you think this feature has value? Let's discuss over in the eRank Facebook Group.