Reading time: 12 minutes
Ready for holiday selling on Etsy? Here are five more things you can do now to get your Etsy shop and marketing into peak condition. Hi there, I'm Etsy Coach Starla Moore. In Part One of this two-part series, we covered these topics:
Shoot any missing photos: 10 images per listing
Shoot listing videos
Review your Etsy shop listings for typos and errors
Inventory: re-count your stock
Over-order supplies; do packaging prep
Doing all 10 of these well ahead of time will give you a solid lead on your competitors. And too, will reduce your Etsy-related holiday stress considerably. So, let's get to our final five!
6. Shoot your Etsy marketing photos while it's still warm out: make it fun!
If you plan to do marketing for Etsy, shoot your marketing photos before it starts getting cold outside. (And you'll need these first to use our next two tips.) Now, Etsy marketing photos are different than listing photos. The purpose of listing photos is to show off your product. Sure, you can include a lifestyle photo or two among your 10. But generally, for selling on Etsy it's best to keep your product photography clean and minimal. This keeps the focus on showcasing your item.
Conversely, with your Etsy marketing photos you can have more fun, be more creative. You can use apps like Motionleap (see Resources, below) that I talked about in Part One. It's free and has loads of cool graphics and effects. For example, maybe your product's a witchy shirt, witchy-type things being popular right now. You could go into Motionleap and choose one of their owl graphics. You could put it on your model's shoulder and have the owl moving its head around. There are so many eye-catching things there that you can use for the holidays.
When we do an Etsy marketing photo shoot, I'm the model and I change my outfit at least a dozen times. We shoot outside and we take hundreds of photos. Using the "quick burst" mode on our DSLR camera, we'll get dozens of pics per pose. That gives us at least a hundred per outfit, and that way we're sure we have plenty to work with. Because you never know what you could need or want once you start working with them. It's better to have way more than you need than not have enough.
If you think you only need five pictures, take 50. Let's say you think, "I've got 10 minutes; I'll run out and take pictures while the weather's clear." And you go out and take five pictures. Then later on, when you're ready to work with your pics, you find out all five are blurry. And the light's gone and the weather's turned. We've all been there! So, just do more than you think you'll ever need. See if you can make your Etsy marketing photo shoots fun. Get creative. And do a bit of research! Study the top businesses in your industry to analyze how they market with photos. What message they are aiming to convey about their brand, and how they do it through images.
7. Get on those social media platforms you've been avoiding! (Yes, TikTok too.)
Are there any social media platforms you've felt hesitant about? Set those up now! Do it! Get on TikTok. Do some silly little videos of you with your products. Feel bashful? Don't want to make videos for something like TikTok? Please, just go make an account. Take a break and just watch what other people do. Then you won't be bashful anymore. Because lots of people make really stupid content on TikTok. (Of course, some people do make really good content but honestly that's like one percent of TikToks.)
Alternatively, if you really are too camera-shy, get a tripod for your phone and just show your hands. Packaging an order maybe, or do a time lapse of you making something. You don't have to be a pro to be a content creator! Once you get comfortable being behind that camera, you'll develop a flow. And the sooner you start, the better. Because this is not the sort of thing that you practice in advance, then do it and be good at it. That's not how it works with this. However much you practice, the moment you turn the camera on, you'll freeze up with stage fright. Instead, just start doing it. Do whatever you think you can. Don't feel you need to have the best of everything when you go to do your recordings. Just do it with what you've got on hand.
I know a lot of people think TikTok is for teenage girls. It's not. There actually is no such thing as a platform for any one age group. All social media is for every group of people. I hear from guys that feel Pinterest is not for them. Nonsense. It's just another showcase for what you make. So, if it's TikTok, Instagram, Pinterest – whichever ones you've been procrastinating about. Go ahead, start on those social media accounts you've been holding off on. Because once you have those set up, and assuming you now have a lot of Etsy marketing photos taken, you will be ready for our next step.
8. Create a full social media Etsy marketing calendar and schedule ahead using Facebook Business Suite, Hootsuite or Later
Get into your Canva account, your iPiccy Photo Editor and Motionleap and start creating different types of content in large batches! For this, you can use a scheduler. If you have a Facebook business account, that has one built in. Connect your Facebook page to your Instagram account. Then you can schedule it all together from your Facebook business suite. It will post directly to your Instagram. But first, sit down and batch that content out!
I manage so many Facebook and Instagram accounts! There's the Handmade Alpha Academy. And I manage the social media for my husband Marc's band, The Rendering Silence. I also manage eRank's marketing. Everything I do for these I schedule out way ahead of time. Marc's band is scheduled up through the end of October. Alphas are scheduled up through September. And eRank is scheduled up for the next five weeks.
How I do it is by creating content all at once. And then I will spend an entire day just scheduling it out. Making sure that I've got Instagram and Facebook connected. That way it all goes to both platforms. And then I just make sure that there's a little bit of something for every day. Mind you, not the same thing. No duplicate content. I ensure there are always slight variations.
Canva is my best friend here. I use Canva non-stop to create pretty much everything I publish. For examples of how I do this, and to see what it looks like across multiple different industries, feel free to follow some of the accounts that I manage. (Links below, under Resources.) For instance, check out how I post for eRank's Facebook group. Then contrast that with my personal Starla K. Moore account where I post Alpha content. I've got one for my book that I'm currently marketing. Publication will be in January, but I'm pre-marketing it now, and you can see what that looks like. And then there's Marc's band; check that out. I market everything I do and for each one, I change it up a bit.
But there are a couple things I do that are always consistent. And that's why I always use Canva or iPiccy. They help ensure that what I'm doing is cohesive, brand-wise. And I always make sure that it's scheduled ahead of time. That way, I don't have to do a lot of repetitive work up front with each one every time. And that's how I'm able to manage so many accounts at once! I have nine separate Instagram accounts, and I'm active on all of them. Batch out that content!
Look for inspiration everywhere. And keep an old-school notepad and pen handy: yes, old school! Because you can access it anywhere without opening an extra app or device or sending notes to yourself. Then, anytime you get an idea or see something awesome to try, write down that idea. That's what I do. I always keep a little notepad within easy reach. Don't lose those ideas! Keep a notepad beside the bed so when you wake up at 3am from a dream, it's there.
9. Determine shipping deadlines and get them posted in your listings, shop announcement and banner
USPS has not recovered its pre-Pandemic performance. Stuff that used to take a day to get to me now takes three or four. In parts of the US, it is much worse. Just expect it, and then prepare for it. Whatever your shipping services, wherever in the world you are, they will soon be announcing this year's deadlines. Whatever they say, add time to it. Because they've never been rock solid; at least, not in my time. Not even if you purchase a premium service with a guarantee. That guarantee is that you will get your premium shipping costs refunded. Not that the package is guaranteed to arrive on time. So, I've never relied on their dates and deadlines. They're too often wrong.
So, I usually cut off on December 1st. Yes, that's extra early. Last year, a lot of people got mad at me. They said, "You're leaving money on the table!" And then, guess what? USPS pretty much shut down for the entire month of December. They were essentially out of action. And I didn't have any unhappy customers, whereas a lot of other Etsy sellers did.
Do what you think will be right for your business. This year probably won't be as bad as last year. Hopefully, they've learned from their mistakes. But I anticipate it will still be challenged. I expect they will push the cutoff back a full week earlier than they did last year. For 2020, these were the posted deadlines:
USPS Retail Ground: Dec 15, 2020
First Class Mail: Dec 18, 2020
Priority: Dec 19, 2020
Priority Mail Express: Dec 23, 2020
Why do I believe they will roll these back a week for 2021? Because their shipping times in general are just a lot slower right now. They're aware of it, and they're not denying it. So, once we figure out what those deadlines will be this year – they're usually announced in September – add a few weeks on top of that. If you want to be safe. On the other hand, if your tolerance for risk is high, add just a week. But my advice is a couple weeks.
Then, get those deadlines of yours posted everywhere! If you've got Etsy Plus and carousel banners, make one of your carousels your holiday deadlines. Put them in one of your listing photo slots. Add them to the top of your listing descriptions. And again at the end. Include them in your policy section. And your FAQ section. Headline them in your shop announcement. Have them everywhere. There just cannot be too many places. Because no matter how many places you put them, people will still miss them.
So, cover your butts, people! And then, for all the customers who will place orders after those shipping cutoff dates: make swipe files ahead of time. Have those ready to go. Send them the moment the order comes through. Let the customer know that they have placed an order after your shipping cutoff date. That there is a possibility it will not arrive before the holiday. Then, just do your best to ship it as fast as you can. That way, there's at least a chance they may get it. Because while you can fight a bad review, it's always better not to get one in the first place.
10. Review your policies. Think of worse-case scenarios and write out a plan for how you'll combat each of them
The last thing to do well ahead of the holiday selling rush is to review your policies. I like to use the FAQ section as an extension of my policy section. Even though Etsy will not count those as policies, it's a good place to put extra things that don't fit in your policies section.
But before you do your review, I recommend getting out your notepad and listing every worst-case scenario that could possibly happen. What if a hundred-dollar order gets lost in the mail? What if somebody says that their package was stolen? Or you drop and break a one-of-a-kind item as you're wrapping it? Or switch orders and send two customers the wrong things? Think of every nightmare situation that could conceivably arise. Check out some Etsy seller forums and online communities; read the horror stories there. And then write out what you would do if that happened to you. Always have solutions bookmarked for these. That way if (or when) it happens, you will know exactly what to do. You'll have a plan in place.
And you will know how to reply to that customer. Because when customers message you that, oh no, this horrible thing happened? What they won't want to hear is that you don't know how to handle it. They need to be reassured. They want to know that you have a plan. That you are prepared for these things. Even if your response is that there's nothing you can do. Pre-write your late-mail and lost-mail swipe files now. Get your shipping refund policies nailed down. You need to make sure that you have those responses in place well ahead of the crush.
Hopefully, disaster won't befall you or your customers this season. But it's best to not have to stress about what you would do if it did. Instead, you'll just pull out your list of what you've already researched and decided ahead of time to do. And incorporate as many of those into your policies and prepared responses as you can. Well ahead of time!
Good luck, everyone! See you again soon.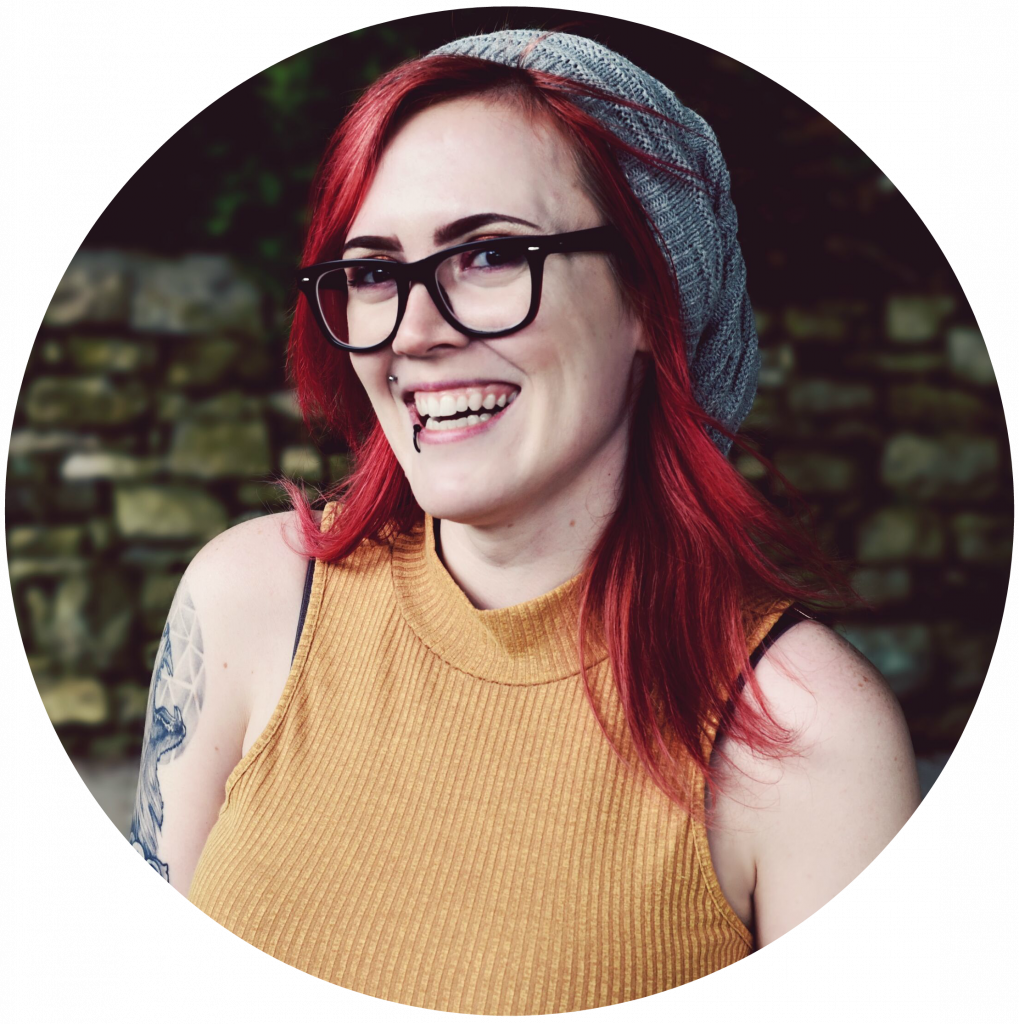 Starla Moore
RESOURCES (in order of mention)
And here's a blog post about prepping for Black Friday I wrote for eRank last year; most of it still applies. I'll be creating lots of content about Black Friday prep again this year, so stay tuned!
This two-part series on 2021 Etsy Shop Holiday Prep was based on a 2-hour live stream on my YouTube channel. That has lots more details and tips; check it out!