You've probably heard the horror stories. An unsuspecting Etsy seller's shop vanishes into thin air without notice. Actually, there is a good chance that they've broken one or many of Etsy's rules. It's extremely important to know which buttons not to push with Etsy, as they have a few of them!
Before we go further, let's get the standard disclaimer out of the way:
The material in this post is purely informational. Please don't take anything you read here as constituting legal advice. eRank recommends that you consult an attorney regarding any issues you have related to copyright, trademark and other intellectual-property topics.
Knowing Etsy's policies will help you avoid tripping over your own feet. Below is a handful of the most common ways people have found themselves banned from the Etsy platform forever, and how you can avoid the same fate.
Trademark infringement
Trademark infringement is the most common issue that gets Etsy sellers into trouble. Most people don't know how trademarks work or what to avoid, so let's briefly go over it.
Generally, you cannot sell products associated with any large media company. Some common examples of trademark infringement on Etsy are related to these franchises: Star Wars, Marvel, DC Comics, Pokémon, Game of Thrones, Nintendo, Yeti, World of Warcraft, etc.
You cannot sell products with any name associated with these franchises without first arranging specific paid licensing. Yes, thousands of sellers are selling products associated with trademarks. Sometimes for months or even years. But many others are getting into trouble and even removed from Etsy. It is not worth the risk of losing your entire shop.
You can easily search all active trademarks in the United States here. Other countries will have similar resources. If you believe you've had your intellectual property infringed upon by another shop, this reference to Etsy's policies may be helpful to you.
Don't overlook less obvious trademarks like 'Onesie', 'Velcro', and the phrase 'Bride Tribe'. Even the word 'Dumpster' is trademarked!
If you aren't sure if something is trademarked, check first before listing. Etsy will usually give sellers one warning with trademark infringements, which is called a 'takedown notice'. The second time, sellers commonly lose their shops and are forbidden from ever opening another Etsy shop. You can review Etsy's trademark-related policies here.
Ship on time
The most obvious way to stay compliant is to make sure you ship your products within your stated ship-by date. If you're unable to ship an existing order on time, at least be sure to contact your customer and let them know the package is going to run behind. You can adjust your estimated ship-by date on the order which will prompt you to send a message to the customer. Good communication can often eliminate customer-service issues.
If you find you're running behind often, you may want to reconsider your fulfillment times to help keep expectations in check. Late packages can equal bad reviews. If wild pigs ate your handmade project before you could ship it, just let the customer know, and maybe give them the option to cancel the order for a refund if the delay will be significant. You can review Etsy's shipping policies here.
Avoid dropshipping products
Dropshipping is when you have items shipped on your behalf by another company. Make sure your products aren't just dropshipped directly to the customer from AliExpress or Amazon.
Yes, thousands of Etsy shops are doing this. But they are out of Etsy compliance and can get banned from the platform at any time. Other shops being out of compliance is not an excuse for your shop to do the same thing. If Etsy finds out that your products are being dropshipped, you will potentially get into trouble.
There are rare exceptions, like print-on-demand services, but you must declare that you're using one of these services in your listings.
Now, if you are buying supplies from Amazon, AliExpress, or any other supplier and making them into something else or personalizing them, then you are compliant with Etsy's Terms of Shipping. If you choose, you can buy men's clown shoes from Amazon and resell them on Etsy. Just make sure you have monogrammed them first! Handmade items sold on Etsy must be either made, altered and/or designed by the seller.
Use common sense and avoid causing trouble
Avoid doing silly things like filing fraudulent takedown notices against a competitor. Don't copy someone else's listing word for word, or use another shop's listing photos. (Note that you also cannot use photos from your suppliers.) Your photos need to be completely unique to you and your shop. Offer your own products with your own images and unique descriptions. This is a good business practice that will keep you off Etsy's radar.
Don't sell anything that is prohibited by Etsy
Etsy does not allow items or listings that promote, support or glorify hatred toward people based upon race, ethnicity, national origin, religion, gender, gender identity, disability, or sexual orientation. Also, you can't sell items like guns, drugs, animals, human remains, nor any number of other things.
Recently Etsy has cracked down on product listings that use the word 'amber', so be careful if you sell anything related. Etsy has also taken down listings of certain upcycled brand name products. You can reference the entire prohibited list here.
Stay out of the case system
Whenever possible, try to resolve issues with customers before a case is ever opened. Don't get combative with your buyers, no matter how rude, frustrating, and wrong they might be. While someone might have poor behavior, and even call you names or swear at you, it is in your best interest to take the high road.
Remember that Etsy can review all of your conversations, both within and outside their case system. If Etsy sees that you've been calling people names or swearing back at customers, Etsy can take disciplinary action against your shop. So, keep it professional, courteous, and to the point. You can review Etsy's policies for sellers here.
Don't make repeat mistakes!
Learn from when you've stumbled before and be sure not to repeat your mistakes. If you've survived a takedown notice or been penalized for shipping late, make sure to do better going forward. If Etsy has warned you once, the second time you might be done.
Owning an Etsy shop requires you to stay in compliance with Etsy policies. While Etsy has a lot of rules, you can stay up to date on new policies by being a part of the eRank community on Facebook. Use these tips above to keep off of Etsy's radar, and you'll have a great experience as a seller.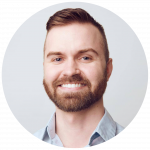 Joshua Carlson is a proud Etsy policy nerd and Etsy seller with over 130,000 sales. Joshua's new website is Mymento.com, which sells a wide variety of personalized gifts, and specializes in wooden desk wedges.