Reading time: 7.5 minutes
Email marketing is a cornerstone of promoting your Etsy shop to customers. And it's among the easiest ways to reach a large group of people at the same time. Note though that Etsy policy limits how you are allowed to interact with your Etsy customer base.
And it's not just Etsy! Depending on your country, there may be federal laws that apply. (We'll have more about that below, as well as links under Resources here at the end.) These regulations can make it seem daunting, even risky, to reach out to your buyers when you have an offer or update to share with them.
Nevertheless, we recommend that you start building a mailing list for marketing your Etsy business. And you safely can, with these tips.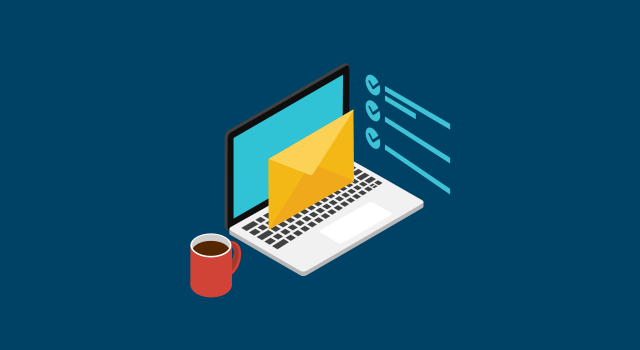 First, though: why build a mailing list?
There are several reasons to start collecting customer email addresses. The first, and among the most important: direct communication. An email marketing list gives you direct access to your customers. This is a simple, straightforward (and free!) way to let your customers know about new products, sales events, and other doings. Sending your customers periodic emails helps keep you "top of mind." And top-of-mind awareness (TOMA) is crucial to building your Etsy shop and brand.
Another reason to build a mailing list is portability. That is, it's not Etsy-dependent. You retain access to your customer base should the unthinkable happen (e.g., your shop gets shut down). An email marketing list helps you establish and maintain business continuity.
The same applies to your social media following. There too, you are at the mercy of each platform's ever-changing rules. With a mailing list, you will always be in control of access to your customers.
Finally, there is this essential tenet. Selling to existing customers is always easier (and cheaper) than acquiring new customers. Shoppers who have bought from you before have a history with you. They have established trust (which is so crucial online!). And they've already proven they like your stuff. And thus they are far more likely to make a future purchase from you than would someone new. Nurturing that connection via email just makes sense, right?
How to get Etsy shopper email addresses the right way 
Collecting the email addresses of your customers as orders come in would get you in trouble with Etsy. There are established standards for how you can use customer email addresses. In many countries, shoppers must expressly opt in to the use of their email address for marketing purposes. In light of this, how can we acquire email addresses to promote our shops?
Use your Etsy shop
Reaching out to customers via Etsy messenger with the intent of getting them to join your mailing list is against Etsy's House Rules. But! Posting a link to your mailing list sign-up form somewhere in your Etsy shop is allowed. Consider weaving your link into your Shop Announcement or About section. (Keep in mind though that you'll probably need to offer an incentive to entice buyers to click through. But more about that later.)
Use your shop's header image
Another place where you can put your message front and center is in your shop's header in the form of a URL. You will need to do this with photo- or graphic editing software, and therefore the URL will not be clickable. So, just make it short and easy for customers to type into their web browser.
Add it to your Thank You message
Another place Etsy allows you to add the link to your email signup form is in the message that goes out to a buyer when they make a purchase. Begin with something warm and personal that conveys your gratitude for their purchase. Just this done well can be enough to prompt buyers to click through and sign up.
Include it with your packaging
Do you slip marketing material into the packaging in which you ship your orders? You should! Even if it's just a branded thank-you card that has a link to your email signup form. Again, make the URL short and easy to remember since buyers will have to type it in themselves.
One way proven to divert them from their package to head straight for the nearest WiFi device? Offer an enticing discount code in exchange for signing up for emails.
Tip: You can create a "post purchase thank you" promo code in Shop Manager > Marketing > Sales and discounts. Offering select customers a coupon is an effective way to encourage subsequent purchases, and it builds brand loyalty. Only a buyer with the stipulated discount code will be able to use it. That exclusivity can make your customer feel special.
Through your social media 
Do you have a following on any social media platforms? If so, you can post a CTA (Call to Action). Invite your fans and followers to join your mailing list for exclusive access to deals, new products, and insider content.
Don't use social media yet? Instagram Reels and TikTok are popular now. Consider crafting content there that features a link to join your mailing list.
Managing email marketing tasks
Technically, you could enter those email addresses in a spreadsheet, create a Gmail account, and issue marketing messages that way. But why would you? Tools like Mailchimp and AWeber et al make all aspects of email marketing tasks way more manageable. From creating the landing page for capturing email addresses, to managing multiple email lists, to providing flexible templates for the emails you send. (And they offer free plans!)
Federal rules and regulations
There are rules you must follow when emailing people for your business. These laws vary from country to country, and we here at eRank are not able to provide legal advice. So, you must do your own due diligence researching what your country allows. And should you have any questions, consult a qualified professional.
If you are a US seller, you can check out this Federal Communications Commission (FCC) page regarding the CAN-SPAM Act. For Canadian sellers, it's the: CASL, Canada's Anti-Spam Legislation. In the UK, it's here: PECR, the Privacy and Electronic Communications Regulations. For European Union sellers, the General Data Protection Regulation (GDPR) can be found here: GDPR.
Offer an incentive to join
To help increase the success of getting new email addresses on your mailing list, try offering an incentive for signing up. You have lots of options. The main thing to keep in mind here is that most people are wary about giving out their email addresses due to the massive amounts of spam they already get. Offer something that provides them value. Here are just a few ideas:
Discount code
Contest or giveaway
Exclusive or early access to sales events or product launches
An eBook relevant to your product, materials, or niche
Free stickers (because who doesn't loves stickers?)
Create a Welcome series
Get your mailing list ready to enroll new subscribers with a welcome series. This should serve as a warm greeting; offer an enticing taste of what to expect from your content; and provide value right away.
Your welcome-series content can be anything that's relevant to your product and niche, and that offers your customers something useful. A multi-part miniseries on your history. Detailed tips on ways to use and care for your products. A behind-the-scenes peek at how you make them. There really isn't much that you can't do here. Just keep in mind that the key is to provide value. Make it an engaging experience for your newest subscribers so they will look forward to hearing from you again.
What next?
Once you've got your list and it's beginning to gain traction, what then? Well, that depends on what you aim to accomplish. Do you want to convert more sales? Do you want to announce a new product launch? Do you have a story to tell? News?
Think of this mailing list as your brand's megaphone. It's in your hands. Just remember that hearing someone shouting into a megaphone too frequently can get annoying, so use it judiciously.
Early on, consider using a social-media poll to ask what your followers hope to get out of being on your mailing list. This is a direct way to make sure you provide content your members want to read.
Get started!
Now that you are equipped with the fundamentals of creating a marketing list, it's time to get going. Note though that this isn't a race to be won by who gets the most members the fastest! Instead, take it slow; be painstaking. This is a process that should both grow and grow with your business as it grows.
There are things you will try that simply won't work with your audience. Others will be a huge hit. Your email list will ebb and flow as members come and go. Don't let any of that discourage you.
Experiment with new strategies all the time, and most importantly, have fun and learn new things.
RESOURCES
Tips to avoid having your Etsy shop shut down– eRank Blog
Etsy's Data Privacy Rules – Etsy.com
A Field Guide to Email Marketing – Etsy.com
How to setup sales and discounts on Etsy – Etsy.com
US, Canadian, UK, and EU Electronic Communication Laws