Published on: March 16, 2023
Reading time: 3 minutes
Need tips for getting your Etsy shop ready for Mother's Day shoppers? After Valentine's Day, Mother's Day is the next big gift-giving holiday on Etsy US. Now is the time to get your shop ready for buyers seeking the perfect gift.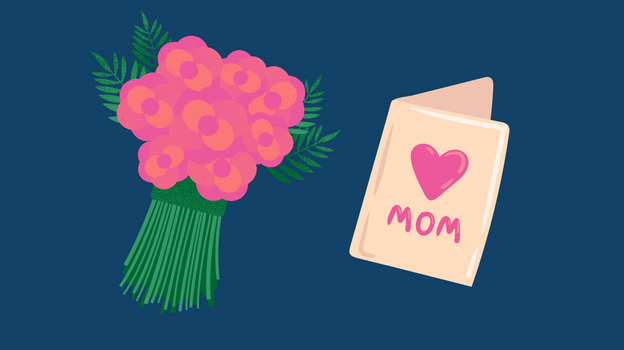 Remember: it's best to give Etsy's algorithm a good six weeks to learn your SEO changes and for your revamped listings to gain traction.
Tip 1: Consider offering customization
From their annual peak in November and December, customized items have begun trending back up on US Etsy. And compared with March 2022, we're seeing a Year on Year increase of 49%!

Customization is a simple way to make items extra-appealing for Mother's Day. Can you add children's names or their photos to any of your products? How about their birthstones or birth flowers? The search "customized necklace" is currently at a 15mo high.
Tip 2:
Review underperforming listings and keywords
When editing listings to target Mother's Day buyers, first be mindful of eRank's Golden Rule! That is, never change a listing that is selling well! eRank's Listing Audit is perfect for this! Especially, keep an eye on your listing's Visibility Score. If that's below 9%, it could probably benefit from some attention.

So, set your top sellers aside. Then review the rest to choose which of your wares might appeal to Mother's Day shoppers. Use the Keyword Tool to research keywords.

When changing search terms, remove the ones providing the least value to your listing. You don't want to lose traction by replacing a trending keyword with a broad holiday term.
Tip 3: Review what gifts were trending 12 months ago
At least six weeks ahead of every gift-giving holiday, take time to review search-trend data from the previous year. There are perennial favorites that don't change much year to year. These were the top 10 searches on Etsy US in April 2022. (To access this data, check out eRank's Monthly Trends feature.)

Use these searches as inspiration! Make a list (or use eRank's handy Keyword Lists tool) of which fit your niche. Then look them up in one of eRank's keyword tools to check whether they are still popular.
Tip 4: Review what searches were popular in the UK in February 2023
Did you know that Mother's Day is celebrated on different dates around the world? The UK is the country where Mother's Day is celebrated the earliest. (It was March18th this year.) Yes, even if you don't sell to the UK! Because what Etsy customers there searched for can give you ideas for products to research. So, we recommend checking Trend Buzz for Etsy UK's February searches, both the 7-Day lists and 30-Day lists.
Tip 5: Next, use your findings to do focused product research
Now that you've gathered some relevant search terms, use them to research products. Find out what types of products are being marketed with these terms on Etsy. You will learn which of your current offerings should appeal to this year's Mother's Day shoppers. And maybe get some ideas for new ones!
RESOURCES
Etsy Buying Habits – eRank Blog
Etsy SEO Basics – eRank Blog